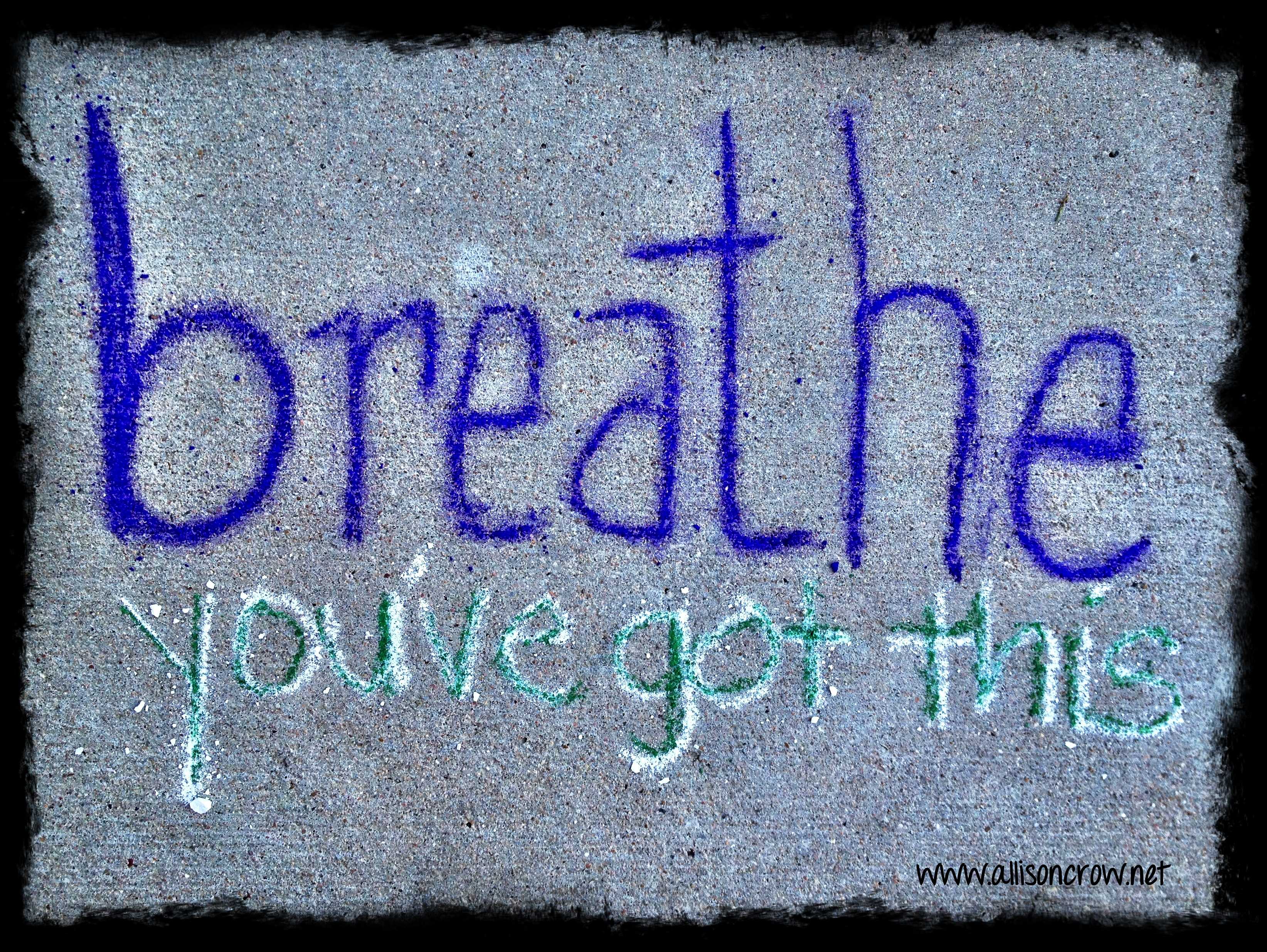 This part 2 of a 2 part series on why BREATH SHOULD BE YOUR BFF!
Note: BFF – Best Friend Forever!
Part 1 was 20 Reasons to Make your Breath your BFF and can be found HERE.
Some of the ways I engage my BFF – My breath:
When I first wake up and just before I go to bed I spend a few minute breathing in a practice some what like

this

 When I'm being adjusted at the chiropractor and really want my structure to physically release

I try to take mindful breaths between bites of food during meals- to enjoy the taste, and to allow my body to connect with my food

I focus on my breath during meditation so that my mind doesnt wander.

When I am psychically stressed or overwhelmed, I will go outside and put my feet in the yard (grounding) and do a few sun salutation stretches along with deep breathing

I breathe consciously when I doodle or color or paint

When I'm stuck in traffic or in the grocery store (or any place where I am overstimulated) I use my breath to stay calm and centered (aka-to keep from blowing a gasket)

I use breath to connect with my clients- by mirroring and matching their breath I can build trust and connection…and then I often invite them to connect with a slower-deeper breath

I connect with my breath when I want to "HEAR" my Inner Whisper/Wisdom clearly

When I make love with my husband to connect not only our bodies, but also our spirits and emotions (mirroring and matching works here, too)

I use breath and deep sighs as physical release all the time (I notice that my dogs all do this too)

To conjure confidence

And finally, my video coach is helping me use my breath to break the verbal habit of saying, UM.
May you connect to your breath…may it bless you and become your best physical and spiritual friend!