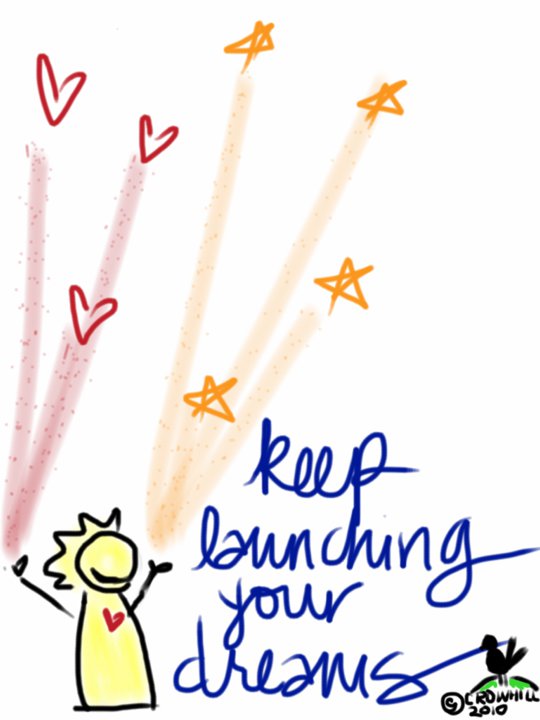 I once was married to a man who told me that I wanted too much.  That my wanting made him uneasy and he felt like I was never satisfied. 
During that conversation I felt so misunderstood.  I couldn't have been more content, and the wanting and desire had created what had made me happy.
The wanting and desire came before the manifesting.  I got that back then.  I found joy in the dreaming of the next thing. I was good at creating and attracting exactly what I wanted.
He saw it is me being insatiable, yet, in my mind, it was never his responsibility to give to me the things I desired.  My dreaming, thinking, investigating, and playing in my imagination eventually created the things I desired.
We never could see eye to eye -or really, SPIRIT to SPIRIT on this. He eventually left me (like I said, I was good at attracting what I wanted and I did want a husband that understood and allowed my wanting -so naturally we broke up).
It has all worked out because it freed me to play in my wanting, to allow my heart to dream and desire, and to be where I am today. Even my grief during that time launched new rockets of desire.
As I wrote in yesterday's post, I have caught myself in a bit of flat-lined dreams.  As I think about it, I have recently become like my ex husband – terrified of my wanting.  I wish I could say that once I recognized it, my mind and heart were instantly changed. There were not.  I have just become aware and now the gentle and real work begins– like in all expansion and growth matters of the spirit and heart.
LET THE UNFOLDING and HEART RE-OPENING BEGIN
I've started my dream list (and HOORAY, so have some of you).  I want to share my journey through this with you so that you and I both may release our fears, open our hearts, and dance again in possibility together. It is stretching me. I am still working on 100 –  ONE HUNDRED!  That is a lot of dreams.
As I write these down, I feel the fear and anxiety, the ego, and the self-judgement rise up. Allowing these to be here with me, may be the best way to release them.  Here I share just some of the freaky resistance I'm feeling as I go through this:
I judge some of my dreams as frivolous
I judge my dreams as selfish and not honorable
I hear my Inner Critic and Doubter laugh at me and say "yeah right" on many of these dream
I'm embarrassed by some of these dreams -what will people think (hello EGO)
I'm nervous about you seeing how shallow I can be – eek there I go judging myself again
Some I really believe in and trust (ahhh, sweet Inner Whisper)
Some are so small my Ego tries to tell me they are insignificant
Some are so big they terrify me and I feel silly even writing them
Even this list helps me avoid sharing these dreams out loud
I feel exposed and naked even CONSIDERING sharing these
And I'm going to begin sharing them anyway. Here are the 1st 30 (exactly as they were written in my journal):
To be an influential, helpful, and famous spiritual teacher
To earn lots of money – millions – working in my soul work
 To have 10k passive income every month
To have and enjoy a daily yoga practice
To have a personal chef and grocery shopper to make whole food and healthy meals for my family
To be able to afford a full time DETAILS person/admin
To attract just the right full time details person/admin
To stay engaged in projects until they are completed
To be fit and trim and slim and toned again
To love running/exercise/movement/activity
To donate time and money in large amounts to the causes I believe in
To increase the volume of love and allowing in the world
To have the flow carry me where I am to go
To continue to ATTRACT the perfect clients who are seeking what I offer
To be asked to be featured on Oprah's Super Soul Sunday
To hug and meet Wayne Dyer and Louise Hay in November when I go to I CAN DO IT
To have Hay House ask me to write a book and offer support editing and marketing
To have the message of my 1st and 2nd books rise up and flow in me and out on to the page
To fly first class over seas
To fly in a private jet to speaking gigs and have my husband and dogs come with me
To have a girls weekend with Lissa, Amy, Nikki, Christine, SARK, and Shiloh
To have a stylist help me update my closet and style for public appearances
To have a rocking, horny, feminine, sensual, amazing and frequent sex life with my husband
To have a magical outdoor couch, chairs, and coffee table and fire pit
To be able to completely rebuild and redo my parents house for them
To be able to put them in a condo while the house is redone
To publish many LOVED books in my voice, with my heart and in my style
To lead 2-3 wildly fully and amaze-balls retreats a year
To be more than medium, B++
To really understand that I am loved and worthy and amazing even if none of this happens.
Before I move on to consider the next 70 dreams, I want to acknowledge myself (and you too, if you are daring to dream) for the willingness to go there. My Inner Whisper says,
"Darling, you have sat in the same room with your shame and fears, and they did not overtake you.  I cherish your wanting and your dreams.  I love you."
Ok…deep breath and on with my day.  What comes up for YOU? How is your dream list going? What resistance are you willing to share space with? Do you know that YOUR inner whisper loves you and has a soft, truthful, message for you about your journey in to allowing your wanting? What does it say?
More dreams shared tomorrow,
& if you liked this post, please share it with the tools below this post!
Wanna get my free at home coaching kit? Click here to join my community and receive these goodies!