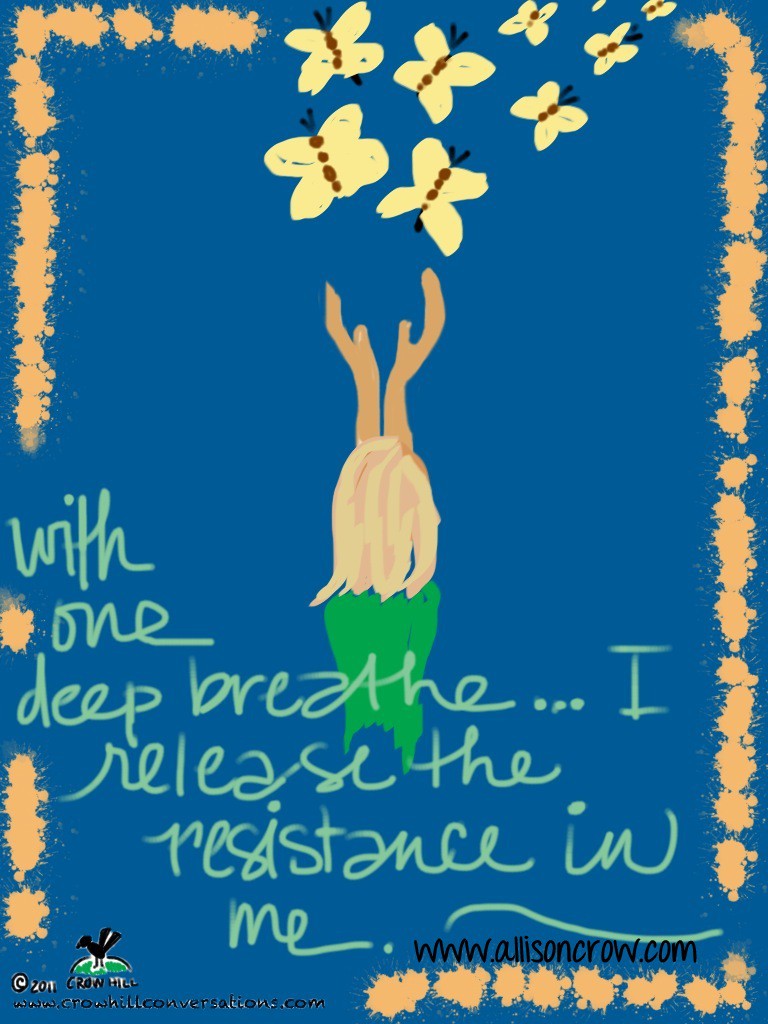 Note: BFF – Best Friend Forever!
Today, and all of this week, I have been a well spring of ideas and creativity.  My ideas and inspiration are overflowing.  For a while the flow was perfect, energized, and attractive, and then– I felt the shift.
I tilted in to TOOOOOO much – system overload – It really is just a subtle difference between beautiful-organic-creativity and mad-obsessive-workaholic creation, and I've learned to differentiate between the two.
The first has a sense of ease and peace, and the second is caked in anxiety and striving.  Just before hitting overwhelm today, I recognized the signs and heard my Inner Whisper say –
BREATHE  darling — Your breath is your BFF!
In the spirit of that, I will share a little about what breathwork is, how I came to become BFF's with my breath, s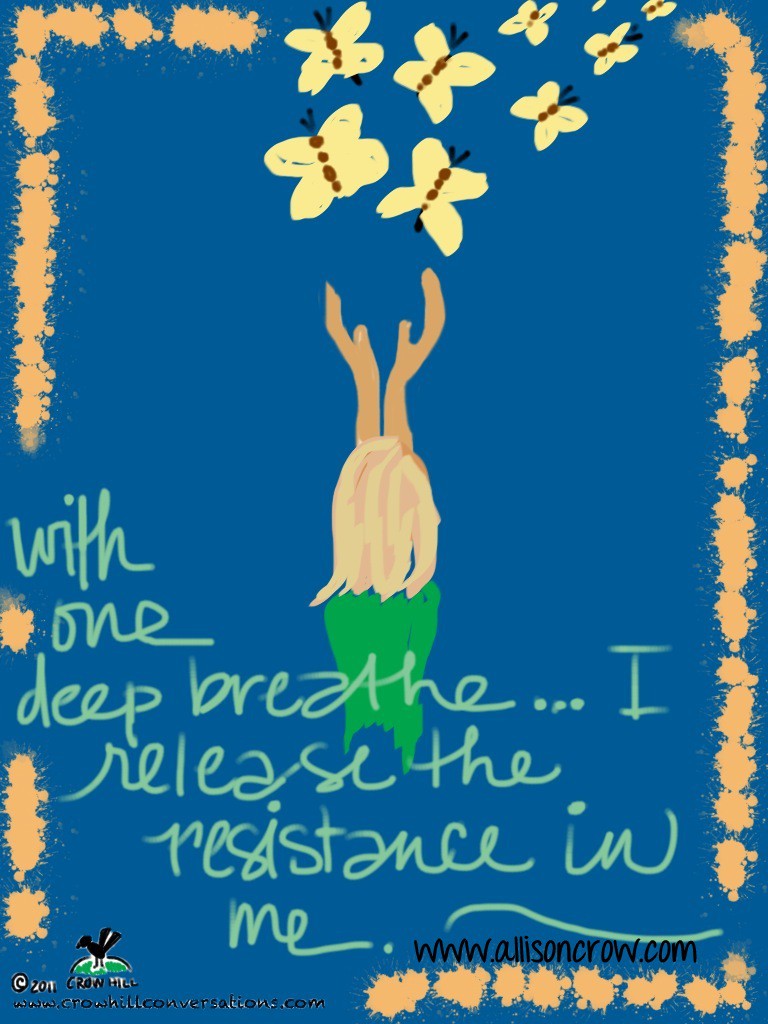 ome of the benefits of breath, and ways that I engage my breath throughout the day.
Breathwork as defined by Wikipedia: Breathwork refers to many forms of conscious alteration of breathing, such as connecting the inhale and exhale, or energetically charging and discharging, when used within psychotherapy or meditation. Proponents believe breathwork technique may be used to attain alternate states of consciousness, and that sustained practice of techniques may result in spiritual or psychological benefits. Breathwork may also relate to optimal healthy breathing in a healing context.
I was fist introduced to conscious breathing in a Bikram yoga class in 2001.  The first pose in the Bikram Standing Deep Breathing or the Pranayama Series and from the very first moment of that very first class, I knew I was hooked on simply breathing. Breathing has truly become my BFF.
My personal belief is that breathing is the fastest and most pure way to connect my physical-ness to my Spirit.  I believe breath is both purely physical and spiritual at the same time.
Conscious breathing can be engaged in many forms and has many benefits:
Detoxifies our systems -only 10% of toxins are expelled from the body through defecation and 20% through our skin, while 70% of all toxins are breathed out of the body! 

Brings oxygen to your cells and helps you release carbon dioxide

Lowers blood pressure

Slows your heart rate

Relaxes your muscles

Calms and clears your mind

Helps reduce insomnia

Increases energy

Reduces fatigue

Reduces anxiety and stress

Heals cells in your body

Heals trauma in the body

Releases emotional and energetic blockages

Releases endorphins- the bodies natural painkillers in to the system – relieving backaches, headaches and other aches and pains.

Strengthens abdominal and intestinal muscles

Invites openness to transformation

Connects you to your emotional center allowing you to feel safely and gently

Brings your spirit and body in to alignment

Connects you with your physical self

Brings awareness to the present moment
Tomorrow's post will be 13 ways you can engage your Breath as your BFF!
Do you regularly practice breathwork? Do you feel connected to your breath? Is your breath a long lost relative or is it your BFF! I hope you will make your breath your new BFF!