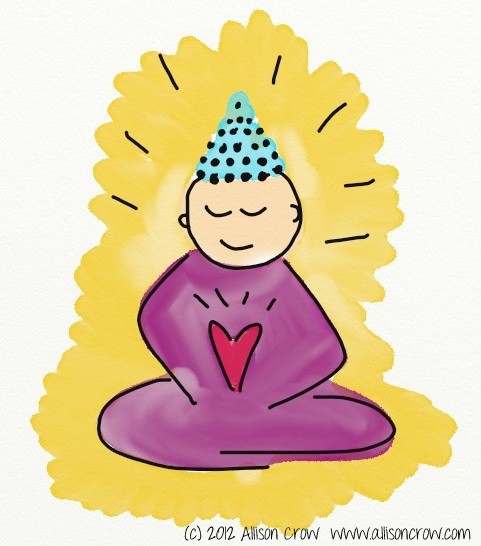 I am a second chakra Goddess!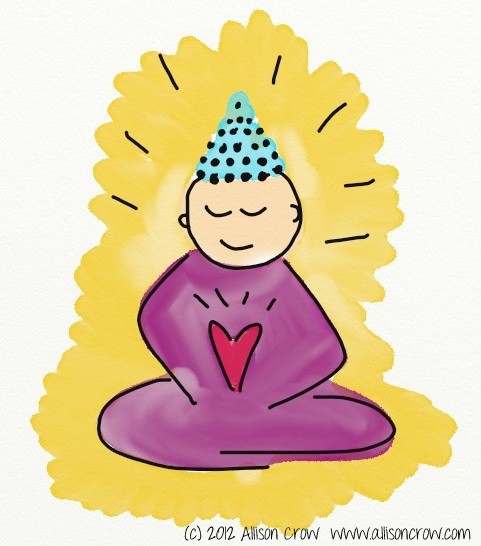 The 2nd, or Sacral Chakra is where it all began for me.  And no matter where I go, I end up back in her lovely orange swirl.  Yes, she is one of the more physical energies instead of the spiritual energies–yes I would love to be able to say I'm SOOOO enlightened and constantly vibrating in the realms of Love or Above– I'm a work in progress.
No matter how enlightened I get, how high on the mountain top I get– I often end up back in my lady parts.
In 2001 I was a young kindergarten teacher, engaged to be married and. . .  I was diagnosed with cervical carcinoma in citu- a precursor to cancer. Immediate surgery to remove the small cancer.
At the time, my mind went instantly to babies.  I had always dreamed of having tons of babies. Here I was getting married, approaching 30, wanting to start a family…and babies were on the chopping block. Fast forward through all the dramatic fearful anxious thoughts to the whisper that said, "2nd Chakra."
Mind you, I was educated by the Baptists in grade and high school, and teaching at a Catholic School.  Even though my parents were Austin Hippies–I hadn't heard of or been exposed to chakras. You got Cancer anything, you got put on the prayer chain.
Back to the whisper in my heart: "2nd Chakra."
I went to my computer and yahoo searched (this was pre-google days, and I was the only teacher who drug a computer to school) 2nd Chakra and came across an orange/white mandala type image. Intuitively, I KNEW to concentrate on this image over my cervix and to in-vision it's light healing my worry and my body.
After surgery and a few years of monthly check ups my body was fine.  Even more important, since I first saw that image, my mind was fine– I never worried again.
Fast Forward to NOW– I actively study, consider, balance, heal, and teach about the Chakra System.  Last week, in the Manifestation and Meditati
on with Markers class– our content covered the 2nd Chakra.
For this session, all my students are women.  And this chakra is the seat of a woman's power. It is tied deeply to emotions, feelings, and sexuality.  It is not uncommon for any one of us at some time to have given that power away, or had it violated by abuse. It is not uncommon for us to stifle and hide away our creative selves, our sensual selves, our ability to equally give and receive pleasure.
If the Sacral Chakra is balanced, we will feel boundaried, confident, in harmony in our relationships, confident in our sensuality, creative, joyful, and robust.  Many on the phone last Saturday were touched deeply, becoming aware of shadow moments when that power was given up.
"Stop that crying bull shit."

"Dancing is not allowed in this house."

"Art will get you no where…you must be a doctor…lawyer… analyst…"

Even worse…. trading sex to feel valued.

and…even worse than that…having sex taken without permission.
It can get pretty heavy– and I knew it would on the call. You can't fully heal until you understand the extent of the ailment.
*      *      *      *     *      *      *     
And then– there is the glorious moment, when realize that we have choice.  We can choose to invite the Goddess and her power back in to be the ruler of our lives.  We can choose to create again. We can choose to feel. We can claim and stand in our power– independent of the good and bad opinions of others.
We can release the stories and the events and moments when we denied our power- in what ever form that took…and we can be whole and creative and feminine again. We can allow our power to flow back in.
I lead the class…so I'm not really participating during that sacred time.  Sunday evening came around and I could hear my whisper again:
  "My love, you have a few things to release.  Let's release them, and reclaim something new."
And so I did. Here is my 2nd Chakra doodle meditation from last Sunday.
I released a bunch of shit (the white side) from old high school boyfriends, to being left by my ex husband.  I released wanting to be liked and approved of so much I stopped being myself.  I release crappy cervix cells and having no biological kids.  I released fear of feeling deeply and always having to have my shit together.
And when that clutter was cleared– I chose to fill it with (on the orange side: creativity, flowing freedom of expression, hot passionate sex with my husband, wild water color paintings, being the goddess that I was born to be.  I decided to be more loving to my body..especially my boobs and my belly. I re-claimed self care and self love AGAIN.  I am a woman. Able to be soft and tender, compassionate, and able to give life– I am a goddess of self-compassion, creativity, and love.
I want YOU to be the goddess that you REALLY are, too.  Wear orange, take a warm rose bath, own your sexuality, be the powerful woman you are, express yourself in art, and poetry, and song. .   Dance in the orange glow of the second sacral chakra.  Allow the feelings to flow. What can you release that was consuming your power and keeping your light from shining? What can you claim that would bring healing to your heart and to your body?
With much love….as you are a 2nd Chakra Goddess, too, aren't you? 🙂