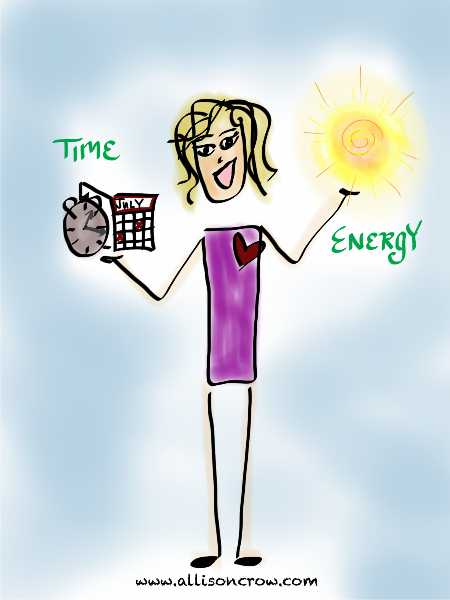 On my 9 year path as an entrepreneur, I have followed the rules– and struggled.  There are a lot of tried and true systems and 'success' rules for running a business. (I first typed FUNNING a business- a typo? I think NOT).
Here are just three of the rules I was taught; rules I practiced in my life for many years:
If it isn't in your schedule it doesn't exist- Manage your time wisely and schedule everything that is important to you.

Eat That Frog- From a business book by Brian Tracy based on the old saying "If the first thing you do in the morning is eat a frog, then nothing worse can happen the rest of the day."

Goals must be S.MA.R.T: Specific, Measurable, Actionable/Achievable, Realistic, Time-Based.
In school, in work, and maybe some in my personal life, these structures provided some support for years, and they DID actually work. . .BUT  I felt like I was striving, on the hamster wheel, and somehow not being true to myself.  I was usually miserable on the inside even if everything was working and looking good on the outside.
Each month, week, and day I time-blocked, I could feel my soul fall slightly more out of alignment. I never did find a taste for frogs or any other miserable business task first thing in the morning, and I have a stack of SMART goals that were driven by the need to achieve and be liked.
I NOW BREAK THESE RULES
They said by the time I was 40 I would truly know who I am -and they were right.  At this point, I know more of what I do and don't like, and I am more certain of what works for me and what does not.  And for the areas I still have a blind spot– I still work with a coach.
In this 3 part post I'll cover how I break these rules and what I do instead that is leading me sweetly to my own personal and professional success.  I won't advise that you do or don't do what I do – any more than I would advise you do follow all the rules out there.  I will advise that you keep an open mind,  check in with your self from the inside-out, and figure out what truly works best for YOU.
I manage energy instead of time.  The clock, and the hours on it, are a human construct and don't always align with my creative-entrepreneurial energy or my psychical and emotional energy. I've learned I'm more like the waves in the ocean than the routine, precision, and exact timing of a production line.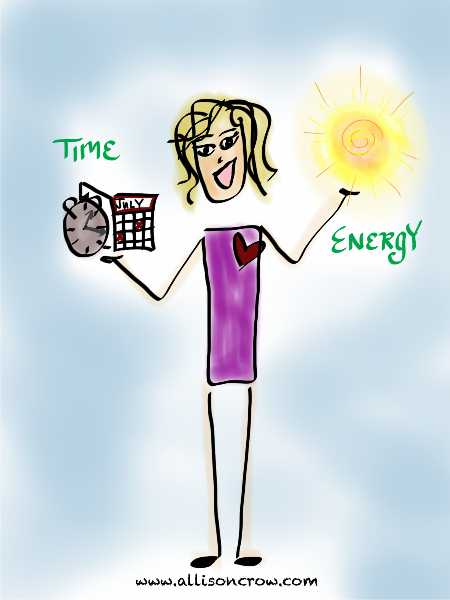 As a coach, facilitator, and speaker – I do have scheduled appointments to keep.   I use TimeTrade to allow clients to schedule coaching calls during the hours I'm generally emotionally and intuitively full (this means no early mornings -those are for ME time; no late evening – that is time with my hubby and friends, or wine and tv).
This keeps me from squeezing a client in to a "blank" space in my calendar out of obligation (my least favorite and most unhelpful energy). I also limit these slots to the same 3-4 days each week. Tuesday, Wednesday, Friday, and sometimes Monday.
Of course I fill in my calendar with any other commitments like classes I'm taking, chiropractic or hair cut appointments,  or social plans with friends.
For the rest of my schedule, I pay attention to my mental and physical energy. With a few deep breaths, I tap in to my Inner Whisper and ask what is on the agenda for the day based on what would cause me to feel best.
When my energy FEELS good,  taking care of business is like playing in the park. I accomplish more better, create more better, help more better (more is not always better, BETTER is better).
Deepak Chopra calls it the Law of Least Effort. Managing energy helps me attract choice clients and relationships every day in fun and delightful ways.
To practice managing energy instead of time, I pay attention to:
how my body feels (do I need to move, walk, stretch — or will I be ok behind the computer for a while)
making sure I've eaten well, had a burst of green juice right after my morning coffee, and that I'm taking care of my physical body
if I'm clear (tends to lead to ACTIONS)
if I'm fuzzy (tells me I need to create  some space for doodling, visioning, breathing, and making lists on post it notes
am I in the flow (CREATE CONTENT BABY!!!)
am I in the ebb (naps, breathing and allowing- sometimes getting out of my work and reading blogs, reading one of my stand by books (right now, The Fire Starter Sessions: A Soulful + Practical Guide to Creating Success on Your Own Terms by Danielle Laporte
or Eckhart Tolle's The Power of Now: A Guide to Spiritual Enlightenment
who am I being drawn to connect with
what message of encouragement needs to be put into the world today (often in drawings or posts put on facebook)
Essentially, this bit of awareness helps me get in to ALIGNMENT– as Abraham Hicks says,
"Get in to alignment and then…."
This has become my motto and life practice.
Learning and trusting my energies before my schedule has helped me tremendously.  I can't remember the last time I had complete burnout and I always meet my appointments and deadlines.  I've also accomplished more by doing less in the last year of practicing my biz energy this way.
This is some of what it looks like in every day life:
I sometimes work on the weekends
Sometimes I play on the weekdays
My muse decides when and where she is inspired to create (so I always have a camera, a pen, and a journal with me)
I take tons and tons of naps
I write content for classes on planes, under trees, from my hammock, and on stickies in my car
I'm often in bed by 10:30 pm and up at 6:00 am

I offer some of my best energy to the masses on

Monday mornings

, because that is when I am IN MY ZONE and I freakishly LOVE Monday mornings

I filter when my clients have access to me (to respect and consider family and private time
Are you aware of your energies? Physical, mental, emotional, and creative?  When are you great at creating? When are you great at connecting? What do you do or need for fueling your body? Do you trust your energy and intuition to help you unfold even your scheduled appointments?
Or do you follow a strict schedule and clock?
Let me know what works for you– I'm curious.
In part two, I'll talk about how I've decided to never really "eat a frog" again and what I do to keep business enjoyable at almost ALL times.
In part three, I'll share the secret of how I make all my dreams come true and why I chucked the SMART goals into the trash can.
& if you liked this post,

please share it!



Wanna get my free at home coaching kit? Click here to join my community and receive these goodies!