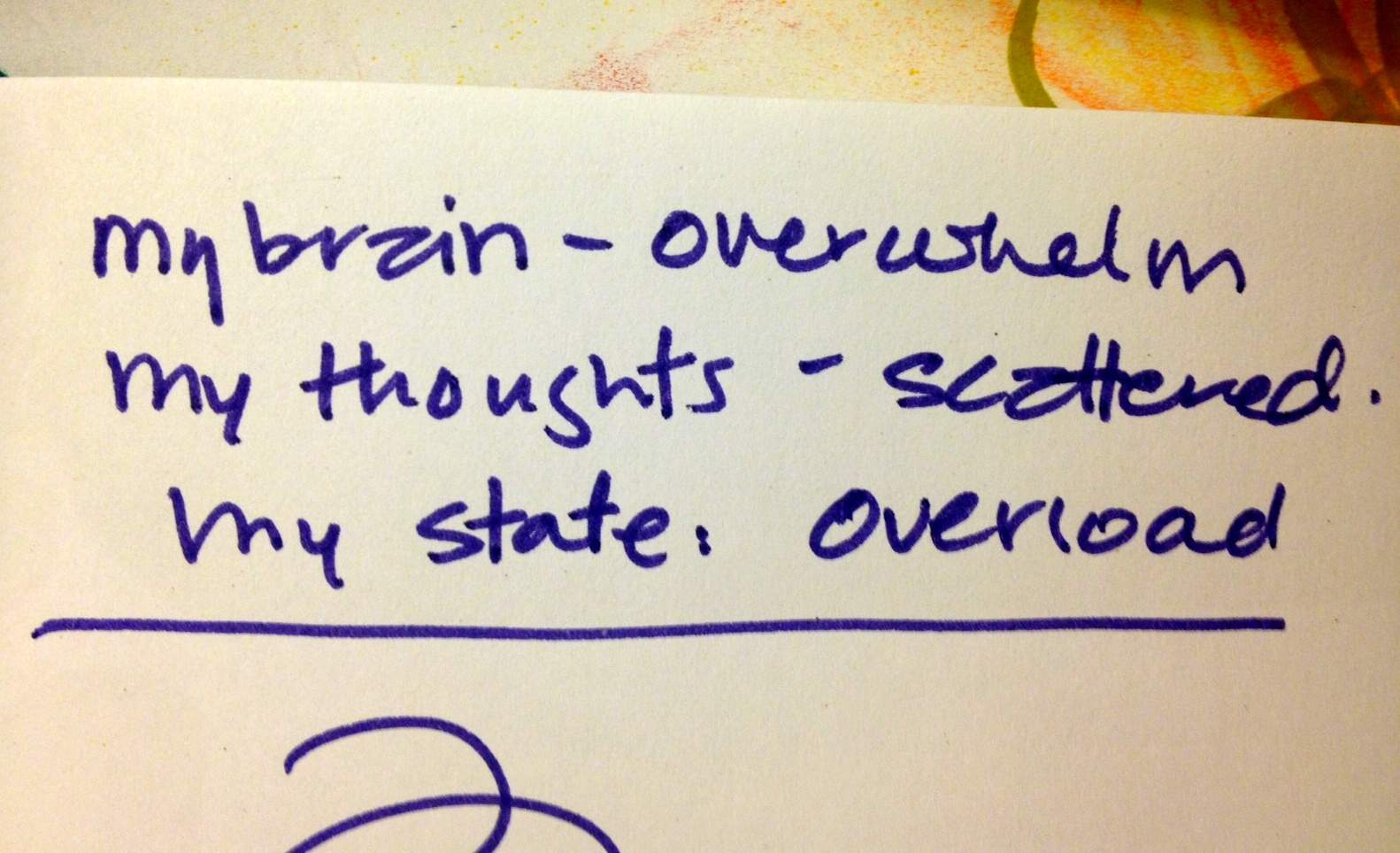 Here is a shot from my journal today:
I was in total overwhelm.  Mentally fried with a list of to-dos scrambling around in my head.
Doesn't overwhelm suck? It can stop you in your tracks, ruthlessly kill creativity, and in also invites in the nasty and mean inner critic, who then opens the door to insecurity and eventually, if we don't get out of overwhelm, we can end up in a downward spiral.
I don't know anyone who thrives in overwhelm.  Thriving on pressure is one thing…and overwhelm just stops the whole system.
OVERWHELM is only a STATE, and it can be CHANGED 
I was going to say that for us small business owners,  overwhelm is common, and I know better than to limit it to one sub group of people.  WE ALL EXPERIENCE overwhelm from time to time.  Most of us really are doing so freaking much.  One client who runs 25 person company and has 2 small children, put it like this, "It's like my brain wires are just fried because I've simply ingested too much information."  I get it. I TOTALLY get it.
So after my overwhelm episode today, I decided to make a quick video about what to actually do to STOP the state of overwhelm and reboot your brain. We all get there and I know these three quick steps can help you get back in your groove!
I'd love to hear what YOU do to get out of overwhelm and get back in your groove. Comment, share, spread the love!
xo
& if you liked this post, please share it!

Wanna get my free at home coaching kit? Click here to join my community and receive these goodies!