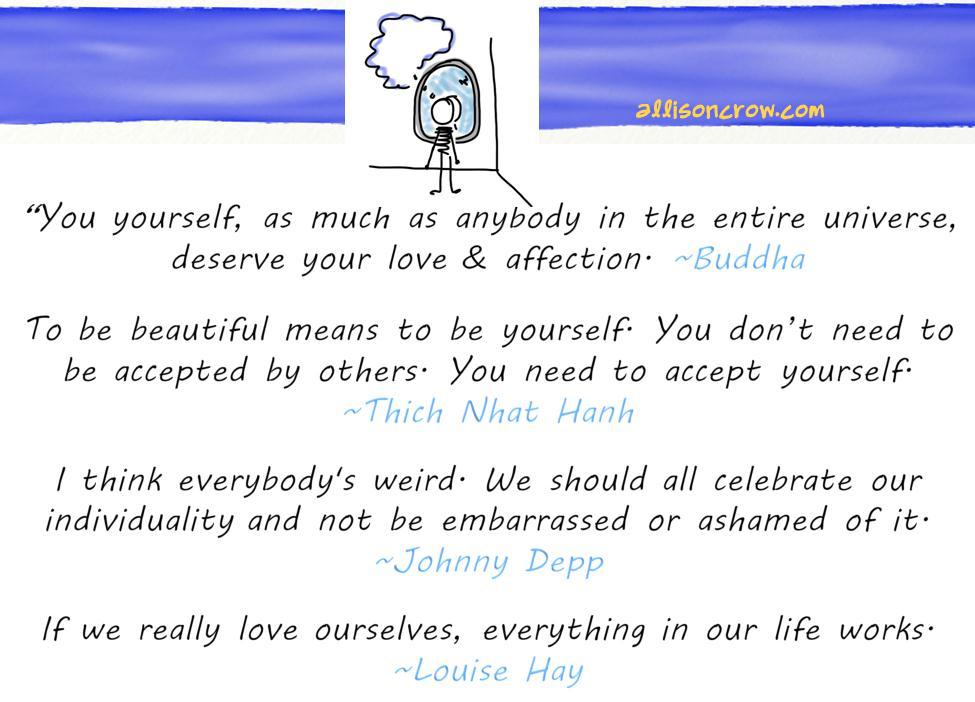 Enough with the not feeling good enough, being ashamed of your uniqueness, and all the self-loathing.
Here are 4 powerful quotes from beautiful people (just like you) to brighten your day:
Please remember, you matter, you are lovable, and it is ok to dig yourself!
Follow me on Facebook    Tweet me on Twitter @allicrow
& if you liked this post, please share it with the tools below this post!
Wanna get my free at home coaching kit? Click here to join my community and receive these goodies!