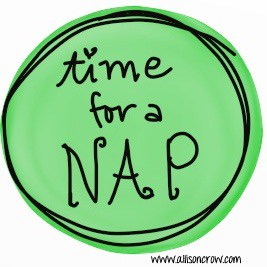 Sunday afternoon and . . . it is time for a NAP.
Ever since I started working for myself, my boss has insisted on frequent naps.  BEST BOSS EVER.
Sadly, napping in our GO-GO-GO-DO-DO-DO world has some stigmas:
Napping indicates laziness, a lack of ambition, and low standards.
Napping is only for children, the sick and the elderly.
Well, I don't by either one of those – I'm clearly ambitious and certainly have high standards.  I'm not a child (although trying t0 be more like one every day) and I'm not elderly.  And due to being completely ambitious and creative and working rather often, like most of the world, I'm tired! Therefore- I'm here to advocate that more of us take NAPS!
Sunday naps are easy, but it took me a while to shed the guild of a mid day nap in the middle of a work week.
Long ago I gave up managing time and began managing energy– trusting my body and my intuition to guide my activities and most of my schedule. For me, this looked like
NOT writing every single day
stopping work early and going to play with a friend around town
a mid day margarita on the lake
creating and painting until late in the evening
working on website stuff all day on Saturday afternoon
enjoying 10-20 minute naps in the hammock away from the phone, computer, and TV (and outside in the fresh air)
and taking delicious long afternoon naps
This last week my energy has flowed fast and furious.   I was on a work bender (that I thoroughly enjoyed) and even worked on the 4th of July.  My creativity was ZINGING and I just let it flow flow flow. I cranked out a few projects, wrote content for two classes, coached my clients, painted, drew, and blogged daily for 7 days straight.
And then I felt my energy start to shift – I heard my Inner Whisper say, "Breathe darling, and let's take some time and slow down."Mid day Friday, I prepared myself for a nice weekend of sleep.
Friday, after coaching calls, I took a nap. Saturday morning I got up with the dogs, taught my Meditation and Manifestation with Markers class, and then took a 3 hour nap. Saturday afternoon, I took another nap. And here it is Sunday and I'm going for 4 naps in 3 days.
I'm not so much physically tired, as energetically and creatively worn down.  It is my darling MUSE requesting all the sleep, and I'm more than happy to work with her on this and in these years of practicing managing energy, I know that very soon, my creativity will flow again, my brain will be full of ideas and my heart will be able to hear my clients.
Do you listen to your body? Can you hear when you need rest? Do you comply, or do you shove that nudge aside and plow through life?
Here are some of the benefits I've found to allowing naps into my life:
Increased clarity
Increased alertness and productivity
Improved memory and learning
More motivated to exercise
Recoup the lost sleep I get from letting my dogs out in the middle of the night to do their business
cuddle time with said dogs (they are ALWAYS napping)
Improved mood and attitude
Gets be back in to emotional, physical, mental, and spiritual ALIGNMENT every time.

Sometimes the nap is about sleep, but most of the time  that last point is the truest for me -it gets me back in to alignment every time!
Give a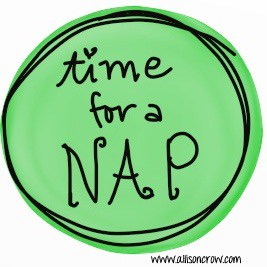 nap a go! For a week, try to manage your energy instead of time.  Be aware of appointments and commitments, but also listen to your body and your nudges from within and try to trust and follow those nudges.  I'll bet you feel the nudge to just rest — to take a nap.  Take one today and let me know what it does for you.  And I'm curious, fellow at home business owners, do you allow yourself the pleasure and power of a nap during work hours?
Alright, all this nap talk has me ready for my last nap of the weekend! See you bright-and-shiny on Monday morning!
PS: There are many famous people who were nappers: Bill Clinton, Lance Armstrong, Winston Churchill, Lyndon B Johnson, Thomas Edison, Salvador Dali, Ronald Regan, and Elanor Roosevelt.  Only ONE WOMAN? Geeze ladies, let's get on the Napping train!