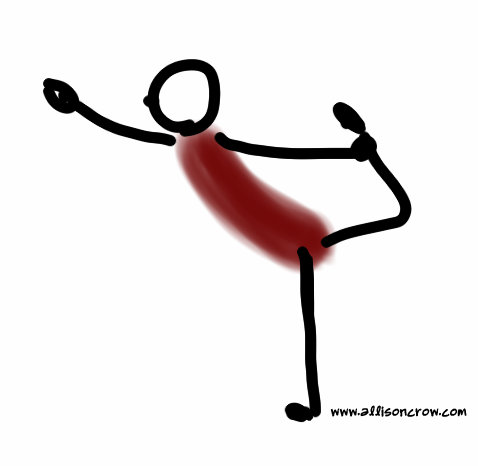 Confession time ~ and an ask for support:
Over the last few years, I've spent MUCH of my time and energy on my precious and fun business.  While I have nurtured my heart and mind and husband and dogs and biz, I have neglected my body.  I have not honored this beautiful and strong frame.  I KNOW what to do..and it seems as if every day for a few years, I looked in the mirror and KNEW what I needed to do – and I ignored it.
Excuses:
I'm tired
I'm fat and happy
I am not my body
My hormones changed
blah blah blah.
I walk the dog (as if that is enough)
I just wasn't ready.
Today I felt something more tender and loving inside of me (maybe it was all the love from the I Can Do It  conference) and so. . . I just registered for a hot yoga class.
I'm going today. Today is all that matters.  I can go today. It is time to love me even more.  To love my body enough to step away from work and from my excuses.  It is time to let down the wall around my heart and love me even more.
That first step is always so hard, I feel strong and weak all at the same time.  And the pain of not loving my body can no longer be ignored.
I used to be an athlete, and then I was a runner.  And for about 5 years, I practiced yoga 3 times a week ~ it was the happiest, healthiest, strongest, most vital my body every was.
Yoga, I would like to fall back in love with you – for good.  Here I go again….
I'm making this public….because
a) I make all the good stuff public.  I can make my struggle public too.
b) I need support and encouragement.  Monique YOU have always supported me.  I have a large online community and one of my love languages is words of affirmation – so by publicly posting, I know from time to time you may ask me how it is going.  Or that, just by telling you – I gotta keep my promise to me! : )
c).  Maybe your spirit is tenderly asking you to love you a little more – in some small way.  What is the self-love that is calling YOU? Share with me.  Let's help each-other listen to that call of self-care.