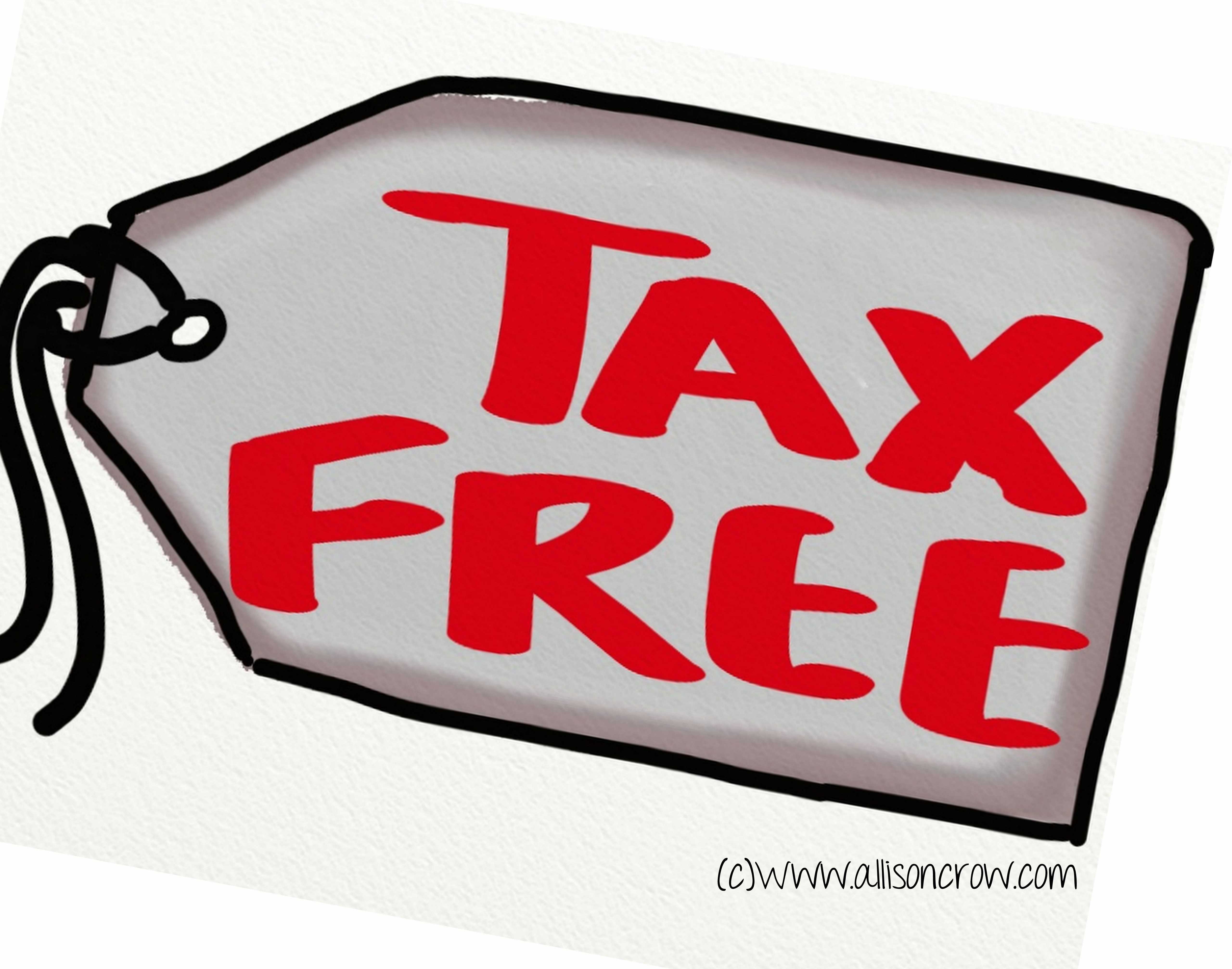 My daughter just announced that she was all excited to go to the shops this weekend to do her back-to-school shopping during the tax-free weekend.
I thought to myself…. "Saving 8.25% isn't worth the tax on my emotions or nerves caused by being in the crowds or energy of such events."  This led to today's inspired post about a new kind of tax-free weekend.

Dictionary.com definition of tax:
tax   [taks] noun
 a sum of money demanded by a government for its support or for specific facilities or services, levied upon incomes, property, sales, etc.
 

a burdensome charge, obligation, duty, or demand

 

a heavy demand on something; strain:

a tax on our resources
We may or may not be able to do much about the sales taxes levied on us by the government….but we can do something about the other taxes in our lives.
There are essentially two types of energies in life:
energies that tax you

energies that bless you
Often we go from day to day and task to task and the blessing energies diminish and the taxing energies increase.
Often we will use blame and shame to hold on to these taxing things and I'm here today to tell you to STOP-IT. 
STOP IT- NO MORE TAXES
Make a choice– eliminate the taxes that are taking a toll on your life.  Release these burdensome charges, the energy of obligation, and the unnecessary demands. YOU HAVE A CHOICE
So this weekend, declare for yourself, for your life,  a  TRUE TAX-FREE WEEKEND. Use this weekend, this post, these questions — as a catalyst for change as your fall season approaches.  Decide to finish the year with more blessing than taxes.
Reflections for a TAX FREE WEEKEND
Right now, grab a pen and paper and work through the following process:
Make a quick inventory list of the current burdensome charges, obligations, duties, or demands in your life.
Note how these taxes make you feel physically, emotionally, mentally, and relationally.
List the true cost of each of these taxes. Be through and honest with your self here.
What resources are being drained and destroyed?
Next list what you gain by holding on to these taxes? Are you receiving any benefit? Perhaps a martyr medal of honor, a badge of drama that keeps the attention on you?  Again, be honest with yourself.
Imagine, for a moment, a life without the taxes on your list.  Who would you be–could you be if your life were free of these unnecessary taxes? How would you spend your time? What would you feel? How would you relate to those around you?
Decide today what you are willing to release.  Decide what taxes on your list you will no longer pay. Write it out.  Declare it to the world! Then keep your commitment to your self.
Take a stand for living a tax-free life because you can.  You are worthy of living in the energies of ease, simplicity, and love.
My name is Allison Crow and I declare this weekend a TAX-FREE WEEKEND.  I intend to continue to life a TAX-FREE life and to increase the energies of ease, love, and blessing in my life. Let me know what you think! Spread the word and join the cause!!! Comment below if you, too will take a stand and declare your weekend a new kind of TAX-FREE!
Follow me on Facebook    Tweet me on Twitter @allicrow
& if you liked this post, please share it with the tools below this post!
Wanna get my free at home coaching kit? Click here to join my community and receive these goodies!