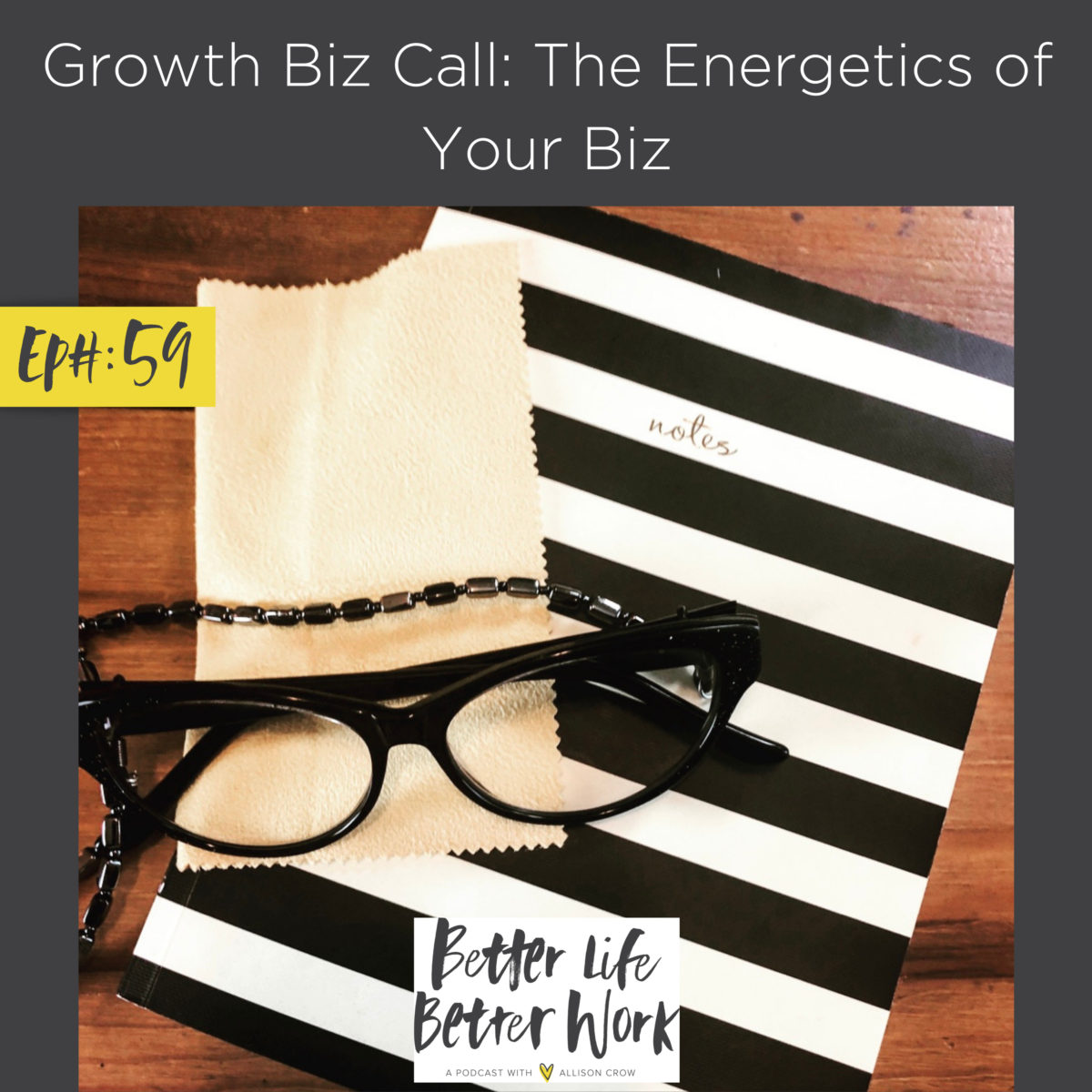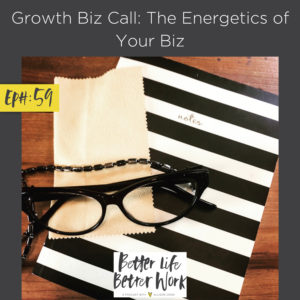 This episode is an audio recording of one of our Soulful Success calls. This call is what we call the Growth/Achievement BizCall. We also have a regular biz call that's open to everybody but we do a special call twice a month for members who are in the growth and achievement phase of their business. These members have been in business from five to 30 years. Today, we did not do a lot of coaching. I brought a context to share a conversation around that I think you might find enlightening. I would love to hear after you listen to this episode, what your takeaways are.
And so before I unleash the recording of this session, I want to share a little bit about what I believe coaching is and what I see is in the marketplace. So I distinguish between coaching, training, and consulting and I personally believe that coaching is actually a facilitation process that involves conversation, insight, self-discovery, visioning, strategy, inner work and flushing out ideas. And then obviously there are some performance-based business coaches that hold accountability, track goal progress, et cetera.
I am capable and able and often do a combination of both pure coaching where I am drawing out only the knowledge of my clients and then other times I am in a teaching or facilitation mode. Today's session is bringing up a context, having a conversation and then sharing insight and exchanging ideas. And I think it's interesting because we see that term "business coach" out in the world and I guess everybody has different meanings, but I think a lot of people are calling themselves business coaches when they're actually consultants or trainers.
My clients, the ones that thrive best in the environment that I provide, are people who know how to take insight and run with it. I used to do a lot, a lot, a lot of training. I've done a lot of training, but I really enjoy facilitating the conversations like we had today. Part of what you won't see because we were on a Zoom call is the chat, and so one of the members that actually participated in the conversation today, she was not able to be on video or audio because she had her one-year-old daughter with her, but she was texting in her questions and we actually had a really amazing conversation.
She is actually leading a class today on healing trauma as a business person. So I think that you'll really enjoy this advanced conversation and what I mean by advanced is that it's a little esoteric. It goes much deeper than the actions of building a business and that aligns with my philosophy of who we be and how we're being impacts all of our doing.
And so with that today, I'm delighted to share behind the scenes. I did get permission from all of my clients to share this. I didn't realize I would be sharing this recording with you but it worked out perfectly to just go ahead and instead of translating one lesson, we had this call was so thick and juicy, I wanted you to be able to eavesdrop in on one of the mini sessions we have behind the doors of Soulful Success.
With that also I really want to encourage you to give our community a try. At the time of this recording, there are 60 members. 30 of them have been in the program for over a year and around 15 of them are approaching their two year anniversary in September, October and many other people are approaching their one year anniversary as we come up. We also have a couple of brand new members. There are business owners of all different stages and phases. There are some people that don't own businesses. They're just there for the life coaching part, but what it is that I find my people are really wanting and needing, they're very capable of doing life, business, work, thinking, growing on their own, but they want a place to anchor their soul. Sometimes they want to be witnessed and seen, and some of my clients don't want to be seen at all. They're just quiet listeners.
Whatever you are, if this kind of content resonates with you, if you are not bothered by the occasional sound of a dog barking, or licking, I want to invite you to submit your application to become a member of Soulful Success. So from my heart to yours, I share with you a piece of the call. Actually, it's the call in its entirety of my growth achievement business call today for your listening, learning, and insight pleasure.
Transcript:
Allison: What's up. I'm going to try to broadcast on Facebook. This is the Growth Achievement Call share in a group. For those that are new, Growth and Achievement, I put business into three groups, launch phase, zero to three years, basically still in the how to and then growth is where you've got your way of doing business down, you know what you want and you're just expanding that. Then achievement, people are often just looking for other ways to add significance, so let me… Life and Biz. It'd be really nice if this let me post in there. Is it going to work? Is it going to work? Oh, I think it might work today. This is Growth/Achievement Biz Coaching Call. Go Live. There's my snorey dogs. Oh, and look there. It's working. Okay. That's kind of fun.

Allison: Hello, Miss Anita. What is up with you today?

Anita: I'm on the road at a coffee shop at the moment.

Allison: Very nice.

Anita: Just chilling.

Allison: Very nice.

Anita: Mm-hmm (affirmative).

Allison: Well, what's present for you and your business?

Anita: It feels like a reshuffling. I think I mentioned to you last time. I'm not quite sure. Finishing up with some long-term clients and it feels like I'm moving into more teaching, coaching, mentoring, blending the energy stuff with it. You know what really lights me up right now is connecting people's, that light, the light in their eyes, the soulness of our journey. That's what it feels like I'm moving into, and I'm okay with not knowing what that means and I'm okay with watching it just emerge.

Allison: Awesome. I've been playing with and you've heard me mention this because you've been on a lot of the calls lately. But I've been playing with matching vibration and frequency and the way I notice is a visual, I make it up, it's a visual made-up thing, but like noticing the pockets of energy and then bridging to those. I thought it would be fun context today for our call, and I posted this on the regular stuff. But just taking a moment to notice what are the current frequencies, the subtle unintentional frequencies, and just recognizing those. Then if they're not where we want them to be, a gentle shift.

I had two questions that I saw on some random website. Or, no, it was somebody else's post, it asked about something. Two of her questions got me. But one of them was, is there anywhere we're obsessing? I'm not talking about the obvious obsessing. I'm talking about the subtle obsessing. I'm curious… Hi, Paula… I'm curious if that comes up for either of you guys. Do you notice anywhere where you're subtly obsessing in your business?

Anita: I think there's periods where I obsess over raising my fees and what I should be doing as opposed to what I want to be doing. Or better put, what wants to come through me. It's that back and forth between, yeah, but if you don't play the game, then you have no evidence, which is bullshit. I have lots of evidence that my way works, and I have lot of evidence that the game doesn't work for me. I think it's just the obsession of the shoulds versus the flow that I choose.

Allison: I so feel you. I keep seeing this colleague of my and she's really working in the high fee world. She's helping people create six-figure days. The one thing that I am always obsessing about, I think I'm not obsessing about. But I'm in this debt pay down project, but I also spend a lot of money in my business. I have this funny little energy, but I just keep thinking, "Oh, I could clear up my debt with one offering." Then I get into the I shoulds, I could. Then I remember I don't have to. It's okay.

I guess there's sometimes there's a divine sense of urgency, and then other times it's a should. I think it's interesting to distinguish between those two. I don't get right now that I'm supposed to wham bam thank you ma'am something just for the joy of paying off my debt.

The other thing I've noticed in my life is that I have paid off this exact amount of debt in full three or four times and it always rises back to the same amount. There's something about the frequency of that amount that it's not about a lump sum payoff. But those shoulds get me. Because I see that and I'm like, "Oh, $7,500 and she can teach me how to." Then I just like, Alison, A. You know how to. B. You've done it before, and C. Your soul is not wanting that. Your soul is wanting something else, so it's fascinating.

Paula, what do you obsess about if anything?

Paula: I'm not sure if it's obsessing. I catch myself on a regular basis doing that should thing. I guess if I were to say an obsession, I would the thing that keeps coming back to me is that preconceived notion of what it's supposed to look like. I love what you just said about I don't have to do that. As soon as you say that, then it's like, "Oh, yeah, that's that release. Oh, yeah. I can just be open and see what happens." Because how I started out six years ago is a lot different than what I'm doing now.

The picture doesn't fit some my preconceived notions, so my obsession is that keep going back to where was that safe place I knew? I need to be there because that's what it's supposed to be. That's that framework. It's that rigid framework of the nine to five, that whole picture. If there's an obsession, that's what keeps coming back, so I guess that makes it an obsession.

Allison: Well, what I find is interesting so when you think… When you think about frequency… I remember in one of my early coaching classes being taught that when a piano tuner comes to tune your piano, they come and they tune it and then they have to come back a few weeks later because it's used to the old, it's like the muscle memory. So it's used to the old muscle memory. And so if we can notice, that's what's so funny about my debt. My debt has a muscle memory frequency of $30,000.

Paula: Isn't it so strange how persistent is .

Allison: between 30 and 40. And it's so funny. It's the same amount every single time. I got my debt up to $70,000 before Camp Star Heart and I was able to chunk it down really fast because I can't start, but it's so funny. It's like where does it level out? And it always levels at this. It comes back to this muscle memory and then the muscle memory of the should. And so I just think, I think one of the ways I hypothesize, I don't hypothesize, I know that one of the ways we begin to shift those frequencies is we sacredly notice the old frequency instead of ignoring it.

And then we sacredly began to yes, income memory is the same. Exactly. And then we began to intentionally marinade on and practice. So this is the other thing with, so we got vibration. This is my scientific level of vibration is like what the level that it vibrates. So love or above is 500 or above in power versus force. You put a numerical value on it, but frequency is how often, how much it wiggles. And then intensity is the range of it.

And I don't know about y'all, but I used to be somebody who did intensity. I would get up and I would get to bat and I would hit, I would have put pressure on myself to have a grand slam. And I've slowly changed to hitting a single at a time. But my muscle memory is still… The energetic muscle memory is confused because it's only singles and there's no high of those grand slams. I also noticed this, so like Anita, you talk about income talking mine is around time.

I have all this extra time. Yes, there's some things I could be doing. But I also remember that I created the whole, one of the whole reasons to change this was so that I wouldn't be doing three and four calls a day and constantly having to be re enrolling. And I've done it and I've recreated my income. I've actually recreated more than my income back that it was before. And I noticed that this is the same thing with the drinking and the not drinking that Jennifer talked about and I've been paying attention.

What are the urges that I'm experiencing that want me to go back to old frequencies? And then in the noticing meeting that with grace and love and almost like thank you so much, like whole run frequency. Thank you. That I knew that I could hit a grand slam. And if I'm ever in a place where I have to, I can, but I'm also, you no longer serve me 30,000, 40,000 of debt, you'd no longer serve me. And then it's funny because even noticing when I lean into the idea of the new frequency of the marination of that, it requires a little bit more practice.

Saeri, I saw you're in the energy of drawing in these magicians. I noticed you all sense out there should be a new client either today or tomorrow. There's another possible one, but it's so weird. It's like as soon as I switched my energetic frequency, I didn't have to change anything. Things just start changing. And so that's what I'm playing around with today is and Anita. I think that's what you're talking about when you say this is the way I run my business, that you're really running your business all on energy at frequency at this point.

I am a practitioner of that. I am remembering that I am a practitioner of that. That at this point there is very little that anybody on this call needs to know a how to and what if when we did need to know how to we trusted our inner guidance system, right? And so well, and I think part of that is we are inundated with the messages and our brilliant brain is picking up so much subconscious stuff. It's always taking information in and sorting it out unconsciously.

These are my thoughts. Let me see what comments are coming up. Hi Kimberly, income memory is something I am loving to develop in a different way. Do you see trauma playing a role in this conversation? Yes. So I think this is interesting. I've always gotten my social security stuff in the mail and the other day I signed up online to get it and I was able to see normally that comes to once a year. And so like at anytime now I can log in and I can see the history of, because your social in America, your social security is calculated by your, I can't remember how many, if it's 20 or 50 your highest certain number of years working.

And so I've been receiving and paying into social security since I was 15 years old with my first job. And it's fascinating to see the patterns of income and that fascinating to see the year that $200,000. So that's net was recorded and Sherry, the trauma and stress that was involved in that net of 200,000. I think there's a muscle memory in that. It's, and what I mean by muscle memory is I'm talking the subconscious way we respond to stimulus.

Some science person probably going to blow me out of the water, but I'm going to make science fit my needs with my language. I think I'm at least in the ballpark. But think about it. So if trauma, let's say that trauma is a, when we have an experience with an intense emotional response, that's trauma, right? And there's a gazillion experiences. And so even when we have something good happen, if there was something bad that caused an intense emotional response.

So in that same year that I made all that money from my company, they kept slapping my wrists like a little girl. And I kept responding like a little girl, but they had my number as far as people pleasing. They knew what would cause me to shrink back down. And so it's interesting that the same year that I made all that money, my muscle memory made up that it's hard work. I'll get shamed, I won't be appreciated. And I'm recreating that story now.

I'm totally on the path to recreating it. And I'm also thankful for that trauma because that trauma that was a traumatic environment and I knew I needed to move towards an environment that would help me reset. So the other thing I've been thinking about lately, you guys is this concept of nature versus nurture. And so I'm having some very big awareness that coaching and personal development is totally a privileged industry. I do not have a problem with that, but I, it's just, it's important. Like it's not available to a lot of people.

I mean, I guess ultimately they could go to the library and check out a book, but the kind of work that we're doing is an absolute luxury to most of the world. And with that paying attention to, we are not just doing nurture work in here. One of the things that makes, like I believe that we're all committed to is we're committed to using nurture to adjust our nature. And so that's how playing with those things Sherry so when I'm in a… It's just like the energy shift you've had. You've come out of a traumatic living experience and now you and your daughter have your own space and your energy is entirely different.

And you knew all along that the overstimulation from that living trauma, you knew that you couldn't even get your insides right until you got your outsides [inaudible 00:17:55]. What was the difference between the trauma before that year and after that year? Yes, it seems like it was part of your existing system that was engaged in a new way to make the money leap. Okay. I love these questions. This is fascinating and I think you guys can, you can check in your spaces. So [Farrah 00:18:13]. We're talking energy and frequency of and muscle memory of moneymaking and hard work.

I was talking about the, one of the last, actually not the last year, but one of the years. Okay, good. So I'm just going to trust what's coming. So Sherry, I also, here's another layer of it. Farrah, I think this also goes to your recovering over achiever question in 36 alive. I have some thoughts in there that I didn't want to share in there because they're about channel beings. And I didn't want to freak too many people out. Sherry I grew up. So if you go back to childhood trauma, I noticed this, the information is that my dad came from a Oklahoma poor man who came to Texas and made himself wealthy in real estate.

My dad's dad always told him you'll never be successful. And he doted and encouraged the two sisters. But the two brothers, the two boys who was just awful to. The two sisters, both became very financially wealthy. The two brothers, my dad would and my cousin who I'm friends with now, his dad also, they both always had big income and a drop, and a big income and a drop. So my dad was in commercial real estate and he'd make 500,000 in one year and nothing the next year.

We either had plenty or we had nothing. And so I noticed just growing up without even paying attention to it, there was the trauma of inconsistent income. And when the income was low, when I was little, that's when the physical trauma of emotional arguing, abuse, no food, neglect, those physical nurture traumas also hit, oh I love this, right? So think, I mean we can kind of take them and when I say take an inventory y'all, the inventory is just to notice the energy so that we can switch them.

It's not to judge our parents, it's not to create shame, blame or guilt. But like what are my nature traumas? What are my nurture traumas? And then we go, oh, so what I find is I go, "Oh, no wonder these are my habitual muscle memories, habitual emotions, habitual patterns." So Saeri, if you were to look at my thing, I have an up and down pattern to up and down pattern, up and down pattern. And I've been very conscious. So for years I would try to change that up and down pattern, but I would always try to change it with a $70,000 day.

I had that once doing Share Your Heart Show Your Work. It was really fun. It makes my titties hard. I'll tell you right now but it was a lot of work. But what I really want to do when I recognized that a while back and as I meanwhile as an adult in the parenting generation, as I am releasing my parents to live their story and creating a new story, as I decided to quit living at the extent of my knees, I decided to quit thinking what their life should be. I started taking ownership of mine. I call mine turning around the Titanic is my money story because in the past, I think Peter is not here today, but Peter wrote a post about this too, like we want it to happen so quickly. And I'm 47 and a half years old and so anything unconscious that still exist in me has been marinating for 47 years.

And to me, the loving choice is to allow myself to gently turn this boat around. That feels loving. That feels right. And so there will be, if it takes me… I don't know how long it will take me to pay down that 30. If I weren't spending money I could have paid it down in a couple of months. But if I don't create that war within myself, I slowly begin to, I'm going to call it warm up. To me, the debt is a cold energy. I'm slowly going to warm up and loosen those muscles and I've slowly made changes.

So here's the other thing I've never done before. If you just, this is the other y'all is, that's why I call it the matrix. There are so many puzzle pieces and our brain wants to put it in one. So one puzzle piece is let's say the debt. One is the income, one is the spending. I saw a meme that, talked about like my phone bill is $150. My cable bill is this, my grocery bill is $200 and my Amazon bill is $3,200 from when I felt sad. And so I'm also noticing never before have I pulled out 25 to 30% of everything that comes in for taxes.

Never before. Well, I have had three years. I'm on my third year of paying my quarterly taxes on time with cash. Never before I maxed out a last year was the first year ever. I'm maxed out at $5,500 a Roth IRA. You can get a Roth IRA, you don't even need a brokerage. Let me tell you I actually did this research. You can get it on your phone and even if you put a little bit… What is my IRA? Well, for me, I need it to be easy, right? Like I wanted it to be on my phone… Vanguard. So what was fun is I just intuitively picked Vanguard because they had an app and it was easy and there were no fees for putting Vanguard.

And then I did my research and everything said Vanguard was a good, easy IRA. And so every once in a while I drop a little cash in there and sometimes it's 200 and sometimes it's 10. And so this is Saeri, this is where my small steps have turned the boat quickly. So last year, $5,500, not only going to paying down debt, not only turning my income around, but I also put $5,500, which was the max in an IRA. That's actually a quick boat turn. So here's the other thing. I love these questions, Saeri, and thank you all for just being a part of this stream that's happening right now.

The boat turning quickly regardless of your gentleness. So I'm intuitively getting there was an energy I had. It's the same thirst energy when the world is going fast around me. I used to go fast with it. So the boat turning quickly and my job from an inside places to slow the fucking boat down because I have found that when my world is swirling, when things feel like they're going fast, I stumble. And so I feel like part of my growth and maybe yours too Sherry I kind of, I like, I'm almost feeling a parallel energetic vibe from this conversation is yes, it feels like it all happening and trust that it's happening fast outside of you, but allow yourself to slow down on the inside and be the witness instead of in the wave.

Time work. Yes, So here's the other piece that comes in self interest. I have a whole, I want to do a thing on trust and faith. So faith to me is a spiritual principle. Faith is believing in the magic of the unseen, but trust, and I remember the first time that this got me was at that rich slip and Steve Chandler event. Apparently it's a Steve Chandler phrase or he says in his very not feminine way, test it, don't trust it. And at first I was just so offended, but I realized that he's actually right, testing trust is built through testing.

No wonder we don't trust ourselves and no wonder we're disillusion because we've been testing the world's ways and they're not working for us and we would like to trust ourselves, but we haven't had enough time on task experimenting with our truth. Isn't that like, isn't that brilliant? I'm so glad they barked at me that day. And then so what I love about that is permission to test. I can experiment with myself, trust. It's a muscle I can grow. I have control over increasing my self trust. I love this, would y'all let me turn this into a podcast?

So let me check in with you guys. What insights are y'all getting from that? I felt that, thank you Saeri for that. Just like playing, I felt like we were both surfing together and I don't know that I could, I don't know that I could repeat some of the things that came out through there. Maybe I'll have it transcribed. Actually maybe I will publish it to a podcast if y'all are all okay with it. I'm supposed to be doing today on the podcast is Lessons From The Business Call. So I think those are fascinating things to pay attention to slowly. So what comes up for you guys? Saeri can you see, can you allow things to move fast around you and can you be the wise woman in the middle of it all?

And I think the other thing I'm hearing when what does sacred fast look and feel like versus the world's fast? Because I'm sure there's a time if there's a time for everything under the sun, which I really do believe in the both end there's also a time for swiftness. But what does swift and fast from a sacred stance feel like versus a frantic stance. And I know when you think about and you make up in your mind, this is what I love is when we can start. We make meaning with thought.

So when we can think of the word frantic and the experience of frantic, what are the sensations in our body and what is that frequency feel like? How do you describe it to yourself? You don't have to describe it to anybody else, but when we begin to notice those symptoms, oh, I'm feeling frantic, I'm feeling like things are running faster. And then other times things are going really fast and we just hold on for the ride. But there's a sense of exhilaration plus safety versus exhilaration plus fear..

Saeri Hey.

Allison: Hey.

Saeri: I'm just in my morning. But yeah, thanks. That was really fun. I'm actually, I'm teaching my transcending trauma for graceful initiation today and for the first time I sat down and I made slides and it was so fun and I just, for me to really map it all out. And so yeah, it's just like giving me a lot of clarity and confidence and I mean some of those questions are like coming from that, which is really fun. And then just checking to see if there's something I want to share from that. I guess it's like, I mean it's a thing like the slow down to speed up.

Like what I've found is that like our conditioned mind tends to resist whatever pace is happening. And I mean what slow is, is basically like, because there is no like, and ultimately there's no slower fast, but it's just like our conception of it. So it's like flow is just like spreading out the space to receive information and fast as like, you know narrowing the passageway so, and then the mind will get like overwhelmed and tries to like slow it down, but by like keeping up and then ironically that's like what actually makes them go slow.

Like if I think about like even this like wanting to have a baby, like for 20 years I was like feeling like I had to hurry up to have a baby or hurry up to do this to that. Like, if you ready to have a baby and then because I didn't want to like wait until I, like, my whole trip was like, I'm till I don't have a buffer zone anymore which is basically like I'm 40 and "Oh, guess what? I have a baby when I'm 40." It was the rushing that actually made it take so long.

Allison: So, well, exactly. Sometimes that's the whole the little metaphor of watching the pot boil. Think about that. That's a really good, the rushing makes it take long and it's not the physical act of rushing. The physical act of rushing is the embodiment of the neediness. So can you see the difference between just noticing what is the energy and what is the embodiment of that energy look like? How am I embodying that? And again, no shame and blame, but just noticing is fascinating. And what I love about noticing, it breaks the habitual [inaudible 00:33:16].

The other thing, Saeri: , I was thinking about from what you said. Oh, money frequency. So I'm going to start in September. I have decided we are going to do six months of money teaching, not just money calls, but that's what I want to teach on because I think it's fun and I tend to do really well. So we recently had the shootings in Dayton and in Texas and anytime something like this happens, almost everybody I know wants to do something and sometimes you can be boots on the ground, but if you can't be boots on the ground you can send money to people who have things already established that are doing.

And so I think of the girl that runs Together Rising, what's her name? Just so you know, everybody that just came on, I'm going to use this recording on a podcast. Glennon Doyle Melton, and so what I love Glennon writes a book, she gets famous and she starts using her money in a place that she wants to be an activist for. And I don't remember where I heard it but long ago there were some politicians speaking to a group of people and they were like, if you want to make a difference, what do you want to do? And what do you need to do to make a difference? Where should I run?

He goes, "Make money." And I love this connection really dropped in for me yesterday that making money isn't just about being rich. And I know we hear this all the time, but think about any kind of suffering or like the animals I want to take care of. I mean, like anything we want to do or create in the world, outside of ourselves. Money helps us get it done. Glennon Doyle was able to create Together Rising. And so not only when you send money to Together Rising, she's not actually having to do the work, but she's hired people through this organization to make effective change.

What I love is that as business owners, not only do we get to meet and fund the things of our lives, but if we want to have leveraged, so we talk about leverage a lot as business owners, especially as experienced business owners. You have an assistant do something you have somebody you know you have all these other people, but money and wealth is also leverage for our impact. We don't have to be the center of impact, but I know that when I'm sitting here in Texas going, I can't drive down to El Paso or I can't go to the border and help kids on the border.

But I know that there're organizations who actually are set up to be effective. And I'm not talking political, I'm talking just the humanitarian side of things, right? And so then it connects me with the difference of the trauma that I experienced as a young person. And so part of my other trauma as a young person was this is not my truth now I'm rewriting this, but that rich people were assholes. Okay, let's pretend that is true. Then why can't nice… Then that would propose that nice people, we need to have some nice people with money. Let's start a new club. Whether or not it's true, but right.

So part of was my grandfather was the rich one and he was an asshole. My Mom's dad and mom were poor. They live in a 600 square foot house and were welders in Lockhart, Texas, and they were the nice ones. So there's the trauma of that. And so just noticing, it's like, oh, what is the new story that I intend to create? What is the new frequency I would like to move towards? What is the new frequency and I actually think about the literal word frequency, not the scientific word, but how often? So frequency is how often we're practicing that vibration.

How if you take a guitar string and you string at once, that's the vibration. But if you string it over and over and over again, that's the frequency. All right.

Saeri: Hey Allison. Yes, so there's something here. That I mean, this is where I'm really passionate about teaching today is that like when you let that new frequency in and sometimes you don't have a choice, right? It's just kind of like injected into you because it's like your truth, but it goes in and it vibes with whatever doesn't resonate or harmonize with it. Like stirs in your system and then you start to have a detox. And I think that's where we start to re-experience our trauma. What's really happening is that it's like coming up to be released.

But a lot of times what we do is we get spooked and we re traumatize ourselves and then we like restore it in our system, but it never is as comfortable as it was before that new infusion because it's like there's that new infusion there that's just going to be like raiding against it until you release it.

Allison: There's a new stimulation on the nervous system. So the other thing I thought about this as noticers, one of the things that can help is not only do we notice what past traumas, I was on a call with Ainslie MacLeod and he did a past life regression. And this, I've actually been through a lot of past life regression meditations. I've studied a lot of what's the guy that wrote the book? I saw him speak. There's one about past life regressions and future life progressions. I'm sorry, I can't remember his name right now, Lee.

And but Ainslie MacLeod led me through a meditation on tapping into the life I was most supported. And so whether or not you believe in past lives doesn't matter in this life, where can you notice where you've been supported? The things that are working, the money vibration. So here's the thing that the trauma of that year. That I talked about at Keller Williams was difficult. But you know what? There was also a lot of greatness in that year. I remember feeling really cute and sassy in my banana republic suits in my high heels. I remember being able to buy the house that I wanted with my husband. I remember the feeling of love and impact from all my clients. I remember being on a stage with 14,000 people and getting to share my truth and power as a coach.

Like there was a lot of things that were really good and our brain, because it is afraid and trying to protect us, tends to go to the traumatic memories. And so if we can begin to notice what has worked, this is why I'm starting to say soulie know three. soulie know they're three things that create clients. They know without having to learn something new. We all know our one, two, three. My number one is Facebook lives. Number two is love on your people. And number three is speaking, which is real life.

Every time I do those things, I can get clients and I tend to make up and think I need to buy somebody new class for $5,000 no, I just need to pick one of my three and do it. So soulie, know, they're three and then on a larger level, please also know their own custom recipe and soulie are creating their own recipe. soulie or experimenting with their recipe and the recipe is not decided outside. It's like Paula talked about at the beginning. You think it should be this way, but you realize after six years you actually have a history of things that work and don't work.

You not only have a history of some traumas, but you have some history of some celebrations. This is why we do celebration Fridays. It's difficult, right? It's easier to commiserate about our trauma than it is to celebrate how well we're supported, how we're nurtured, how miracle showed up that we're not more screwed up than we could be with the trauma of our childhoods or whatever it is. And so began to notice not only the old frequencies. Yes, Sherry says, "I'm remembering the release isn't really taking out the garbage. It's the service, the release of our gifts. We've been hoarding in our own system."

Yes. And so much compassion for our systems, our systems trained to… It's mechanized miraculously to shut down because it thinks it's safe. This is why being conscious, being thoughtful, being mindful. We can remember, Oh, I've been in unsafe situations before or things that I thought were unsafe, but I'm just fine. And I love, this one's kind of extreme, but somewhere I heard the concept of I don't know if they do it in the American military. I think it was some kind of Asian military, but they talked about like I can't remember the name. It's not Samurai or warrior or something. But the idea was that before they go to war, they die to themselves. And so they can only go to war knowing that they're already dead and not from a pessimistic place, but from a neutral place. So it's not, "Oh, I'll fuck it, I'm going to die anyway." It is, "I am." And so when we remember our, I love the way Abraham Hicks puts it. One of the lessons I learned from Abraham Hicks is that when you're specifically irritated, go general and when you're generally irritated, go specific to sooth it. And so if we're specifically worried about our safety, then we go to our most general thoughts about life.

Even if I die today, you guys, I am safe. Even if I'm in a car accident, even if I walk out of the house and I get struck by freak lightning, like ultimately my beliefs are I am safe and it's all perfect. And yes, it's a minor inconvenience for my husband, my family and my business. But the fact is we're all living and dying, right now. And so when I go back to the remembering that everything really is perfect, even bullshit at the border… It's hard for my specific self. But when I remember globally, I can ease into this specific moment knowing what will be, will be without getting what I call mushy. Because I don't want to be a spiritually mushy person. I want to take inspired action. So Sherry the example you gave of like you sat down and you did, all of a sudden you did slideshow. That's expired action. What gifts? I love that. What gifts are you hoarding in your system? So what thoughts are coming up? I realize, so for the podcast people listening, just really facilitating a conversation on our business calls we often do direct coaching, but today I brought a context. So what's coming up for you guys? Shannon, I think you just came on. Maybe you saw it live in the group, but I'm going to go ahead and record this for the podcast.

We're just going to do a little behind the scenes and let our podcast listeners here because we know they all want to be a part of something special. I'm also going to do an a prelude of like what I think business coaching actually is. So any questions or comments or thoughts? What awareness, what borrowed knowledge you have from the conversation we've been having about where you are today? Nothing comp. All perfect. So check in and notice where you can release a layer of resistance. There's two kinds of resistance. There's a resistance that holds you back and the resistance that builds you up. Paula, bring it.

Paula: So I catch myself a lot of times in the resistance with that pattern again. And I have a couple of friends who call me accountable and which is very much appreciated because even when they bring it up, I'm in resistance against, I can knowledging yeah, I'm going there because I know better. And getting back to those basics and I love how you brought up those three things because just bringing myself back to those three things, like, oh, okay, center right back in here. Let's just sit here for a little while and get my coffee.

And just like, Oh yes. Okay. A little bit of that. I'll just be in that and there's some doing it, but I'll just be in that. And that really brings me back to getting to where I can actually get out of that resistance.

Allison: So let's play. So you have your general three things. If you go to the specific of debt, if you were to really trust yourself, what are your three things around debt? And from this place it may be more your mindset or your ideas about it, but like we can actually take the concept of the big three to anything.

Paula: So for me the three things around debt, I've had the story for a long time and I know my mother was a lot of a big part of that because we had a divorced family and she actually went to town and entered a boatload of money. But there was still a story around that, that you're always going to be at risk of running out of money. And when you run out of money that's the end of your life kind of a thing. Well, when you look at the practical like you get into the general, well, okay, have we ever been homeless? No. I would likely to ever be homeless. Probably not. We always have a way. We have stuff we can sell. We, I mean, we have a tenant, we have a band we can live in. That sounds really interesting. And the stories around those limitations and oh, we're not going to be able to eat. Well we've always been able to eat. And if not, I practically, I could call up any of my friends say, "Hey, you know, I'm out of food. Can we come over for dinner?" I mean, there are a lot of things that the stories are like completely unreasonable and your brain just wreaks havoc with you.

Allison: So this is why I love this because the subtle under, I'm so excited about talking about money for six months. We're going to do those on the Monday afternoon calls once a month, but the stories and catching ourselves in the stories. And when Paula said that some of you wrote in the comments and some of you nodded, like, oh, this fear of running out of money. So pause for a moment and think about the energetics of that. Think about the booth. You know, if you are being in the energetics of, I'm always afraid we're going to run out of money and that is emitting from you, even if there are other higher vibe things going on, right, it pushes, it neutralizes and so you either don't grow or you do run out of money. And so I propose thanks to my friend Michelle Bowman. That antidote to fear around running out of money is not money. It's not having more money. It's actually that I'm resilient no matter what happens, y'all know this is why I play the Walking Dead. There is no money games. You all know me I love, I can't wait to tell you about my, I got it. I'm coming up with my new one around the Good Wife and Diane Lockhart. She's my new hero, but I do.

So yes, even I watch TV and I start learning personal development things. But I use my imagination to not just figure out miserable stuff, but I use my imagination to solve problems. If we have a zombie apocalypse, and I do it in a playful way, see, you're laughing. But this, think about it. If you're laughing, if you're playfully. My husband and I, when we drive around, we actually took a Sunday drive. My husband, I always ask him to go on Sunday drives and he's like, "I don't want to just drive around." And he was like, "Let's go for a drive." And we went and drove around the country and so we drove to this town outside of my town that is dying. And it was like, well, we could always live here if it, I mean it was bad, it was like meth town, but we were like, we could live here if we got really broke, we can go there. And so we kind of have this day I'm like, Oh, you're going to live there. Oh, you're going to live there. And it's a playful thing for us, but what it does for me and for him is remind us that we are nowhere near broke. We are not in a bad spot at all. And honestly cool, there are normal human being living in all sorts of circumstances and we just make up stories that it's not good.

We have, as you said, Paula stories, stories about death, story about how we have to live, stories about what's acceptable or not. And the reality is every single one, thank you Sherry. Every single one of us has the resiliency to be stronger than most likely you will ever need to be. All right. Here's the thing, the kind of people that spend money on coaching rarely hit rock bottom. And if your rock bottom hits, it's usually something outside of you like a disease or a car accident. Does that make sense? It's a nature thing, not a nurture thing.

But y'all are investing in nurture. Know that you can't necessarily control life. And so when life hits and every I look at everybody's faces, everybody in here has had life hit and you deal with it. You do the best you can. And so can you see that you are all fucking champions. Even if you have debt, even if you don't know what your child care is going to be, even if you're confused now. And when you remember that you are a champion and no matter what happens, you got two choices to let it kill you or to figure it out. And what are every single one of you going to do?

And you've all been hurt before. None of us want to be hurt again, but, but that's, this is why we say, "Life is 50% awesome and 50% shit." And that's not negative. It just, there's just things that happen in life and it doesn't mean we need to be happy about them, but I'm able to feel sad. So this is let just trust. Thank you for trusting in me on my little flow of thought. So we talk about the urges, the urges to spend money, the urges to drink, the urges to outsource our discomfort in whatever ways. And I've noticed that just by noticing my urges, sometimes I indulge those urges and other times I just sit with the boredom or the sadness or the, that what I call the itch.

I'm subtly changing my nervous system. Anytime I can sit and be present with an urge to not feel what I'm feeling, I am adjusting my nervous system for new inner capacity and outer embodiment of that energetic capacity. And so more tools. So soulie know their three soulie begin to know their recipe and every single one has different, I love, like for example, Farrah, you're also in 36 alive. So you may have some of Hanks recipes, you may have some of Allison's, you may have some a Jacqui's and you may have some that you made up on your own.

We get to make the Goulash, the Gumbo. We get our big giant pot of Chili. And you get to customize your recipe, you know, your main three ingredients, but you also know your other pieces. And then soulie also allow for change and evolving. I think it's fascinating right now I'm not a big Enneagram expert, but I used to always test as a seven. And one of the big things about an Enneagram seven is that Enneagrams are soulie are flexible. There you go. Enneagram seven are super positive. They want to make everything fun and they don't want to feel anything uncomfortable. But since 2015, '16 I've been practicing discomfort. I even lead a art journaling course called How to Deal With The Fucking Fuck Of Life. That was the title of the art journaling course. I need to bring that one back. And since I've been learning how to do it, my actual outer response, I noticed. So Sherry asked earlier how do you turn the boat? But by practicing, my automatic responses are different than they used to be. I don't shut down. I don't depress. I consciously choose my wine or not versus subconsciously just drinking it all the time.

Very intentional about my wine drinking or my not wine drinking. That's what's working for me today. It could change tomorrow. I might go sober tomorrow. My breath, choosing to use my breath to meet my discomfort, knowing that I'm evolving. And so when I take the Enneagram test, now I show up more as a five. I don't know that much about five, but I know that I just don't respond to that. When they ask the questions that are directly dealing with avoiding discomfort and needing everything to be fun. I don't need it to be fun anymore. I'm actually, this feels very strange to say.

I had a dream about a longtime friend of mine, his name is John. He's actually on one of the early podcasts. And John is a therapist in Denver area that takes, kids from trouble boys and he takes them through this program and at the end of their program they get to go climb Mount Kilimanjaro. They literally go on these climbing trips all over the world and he's been doing it for years. It's a wonderfully different and successful program. And I had this dream and in my dream, John's life was so dang exciting.

And we did have a text exchange the other day. He was like, "How's your life?" And I was like, "It's blissfully boring." And I am learning how to find the bliss. I bet Farrah, with you being a single mama with kids, you would crave boredom. But here's what's interesting. Let's say for let's say for three months your kid's got to go and be with relatives and your business was handled and all the money would come. My coach right now is on sabbatical and my response is literally, what are you doing with your days? This is confusing to my nervous system. We don't know how to be bored. So I'm teaching myself not to avoid boredom, but to lean in and feel into it. Farrah, you can talk if you want.

Farrah: You know, I think that might be part of what I'm going through right now because everything has leveled out and I'm starting to feel bored. That must be what it is. It's this itch, this what you're talking about when you feel that urge to mess up, what's happening. I think that's what it might be.

Allison: Yes. Self-Sabotage for me, that was a $40,000 tax bill every year. And so I would get even, but not have paid my taxes. And that's how the tax bill got up between 30 and 40,000 and I started recognizing that pattern. And what that pattern did was not only was it did I have to write the bill, but it brought on the shame, blame, guilt of creating the debt again. And that meant I had to get up and hit a grand slam from home plate. And I recognize that as my self sabotaging pattern.

Now recognizing it and judging it are two different things. And so then we get to decide ahead of time when I get bored. So here's this is my other, soulie choose useful. I'm coming up slowly with a soulie manifesto. If y'all have anything you want to add, I'll start a thread. But like soulie choose useful. So if my subconscious is craving some sort of a what's called cognitive dissonance and this is where we talk about the resistance that helps versus the resistance that destroys resistance in lifting weights is the same as cognitive dissonance, cognitive dissonance. And the conflict is like our brains need just enough conflict and pressure to grow.

And so we've got to figure out what is useful resistance, what is a useful challenge versus self-sabotage. So if you really want to create a challenge, you kind of did one yesterday. You were like, I'm coming to the retreat. I don't know how I'm going to get child care, but I'll figure it out. So what I love is that you created a useful bit of conflict. There's a book, I haven't read it yet, I really want to, but the title is so good, A Beautiful Constraint Versus a Miserable Constraint. And I don't know about you, but for me, putting my taxes on a fucking credit card was a miserable constraint and I always solved it.

But I'm better than that. Like I don't have to punish myself so much. And so what beautiful constraint in this season of slight boredom can you create for yourself knowing that your system wants a little bit of resistance, otherwise it gets flabby. This is where I think goals or intentions or new… I love how a rich called them projects. So it's not like your 10 year goal, but you can have a seasonal project. I think you just got finished with one of your project. One of your projects was to send your one of your children overseas, is that you?

Farrah: Yeah.

Allison: And so no wonder like that, right? The celebration of that and then what happens after the celebration? We're like, "Oh, I'm bored." And so play in the sacredness of boredom and be tapping in with your inner whisper and your inner divine business manager. I love this one. Let me know when it's time for useful resistance again. And I think like Farrah if you just check in now knowing the difference between self sabotage and useful resistance, is there a place right now to just sit with the boredom and honor it, breathe in the slowdown and know that you're capable of doing it and it doesn't mean you're going to stall or die?

I love wrecking this is to me especially growth achievement is all about being the noticer because when we notice we make micro adjustments, that's all we need. That's all we need as micro adjustments, intentional micro adjustments. But somewhere we were told that we needed to get up to bat and hit a dam grand slam every single time, which is really fun. But if you had to do that every single time, wouldn't it the energy of just thinking about that feels exhausting.

This is another place where I'm real advocate for us all is I get that when you're in launch or early growth phase, you're going to have a little bit more intensity. And when we get to a place of sustainable, sustainable doesn't mean we don't grow, but we don't just want to sustain the business. We want to sustain our energy, we want to sustain our capacity, we want to grow more wealth with less effort. And burnout is a real thing. I have not studied it. I just watch it and have experienced it. But I am so fascinated what the scholars who study the sociology of Entrepreneurship will have to say about the culture that we're in now. What other insights are coming up? What are you taking away for you? Stef?

Stef: Well, I love what Paula was saying. You know about breaking down when those moments of fear around money comes up and to just remember that not only am I not going to be homeless I can go into my three things that you're talking about or my five things. I love that I love the being soulie four concept because I can go right there. Like I know that if I get scarce or whatever, I just connect. I connect one on one with people I like. Who can I call that I like? And that always ends up being magical.

Allison: And you don't even have to call them for business. That's what's so fun is literally just making a human connection.

Stef: Absolutely. And it just is incredible. And if I'm real and authentic about it I just want to talk to somebody that I like and it always ends up in something magical.

Allison: I just had this possible, this insight that like actually think about that. So we started out talking about frequency and vibration and energetics. And if you think about the energetics of a human connecting through kindness and love, not for any business purpose, but just the energies of two human beings connecting, we actually know that science shows us their auras connect, the energy field around them connects. And so what happens? We raise our frequency, connection raises our frequency and here we are, my soulies love social media.

They love, you know we, that's one of the things that works for us, but we forget because even though we have a connection here, the layer of technology dims it a little bit. All right, so there's nothing like face to face, voice to voice. And so even though we get to connect this ways, it's still important for me to leave the house. Even if I'm just saying hi to the Starbucks person. Lydia found this out recently in her business. She got belly to belly and face to face and had her biggest celebration or she said her first celebration posts.

Think about not just the action, the action is getting belly to belly and face to face, but what's happening on the energetic feel? When you get face to face or belly to belly with somebody and you're not flipping in the board because you're in traffic. Sometimes that's my experience of other people. And so it moves us towards a frequency and that frequency activates other things in our life. All right. This is the other thing is when we set our frequency, let you know, sometimes I lay in bed and I have chosen to lay in bed and not go.I don't want to get up.

I lay in bed and go, what are the energy I want to have today? I'm playing with I'm [inaudible 01:07:56] my toes are curled over the edge of the pool on this one, God used me. I was listening to Tosha silver talking about waking up every day and Oprah saying that I just asked God to use me and I noticed like, well, what if God wants me to do something that I don't want to do but the same kind of thing. I just intend to be presence and love. I intend not just for me but to anybody I come in contact with. And the days when I'm not capable of that or I don't feel capable. I give myself permission to just chill the fuck out now. Isolate in a healthy way. I manage my energy. And then the other days I, you know, help me be live helped me be a contribution. Smiling at strangers, waving at people, going down the road, thinking about the energy behind the embodiment. And I think when we're in growth and achievement phase, this is the biggest lever for success. It is not more knowledge is it? It's not another certification. It's not more knowledge. It's not another class. It is the energy than embodied in the action.

Alright. Does anybody need any specific coaching? All right, well let's do them. We'll just stay checkouts. We'll do checkouts and see what you're takeaway. So take a moment to just breathe in to your own heart. My job is to always guide you back to your truth. Paula what truth are you taking away for yourself today?

Paula: My truth is that I can be my own compass if I just sit back and breathe and let and let my knowledge, my wisdom come forth.

Allison: Beautiful. Thank you. Farrah.

Farrah: So many things. Gosh I don't know there's so many things. My mind is just-

Allison: Don't look at your paper, take a breath and listen to your heart. What does your heart reminds you of at the top of your list?

Farrah: Well the part about when we feel that restlessness, that it's normal and it's okay and we can just sit and it's fine and not to judge. And you know, I think I've been kind of self sabotaging my relationship because of this boredom. I've, which isn't it? I'm not, I have a lot going on, so I don't really have a place. I can't really be bored. But is this the restlessness? I think I've been moving it from one part of my life, feeling it in one part of my life and self-sabotaging another part of my life.

Allison: No, we outsource it. We displace it, throw it over there. So we don't have to feel it over here.

Farrah: Yes. So that's huge. So to recognize that.

Allison: Okay, thank you. Steff. What's your takeaway?

Stef: Just really sitting in my gratitude with just, I feel like I am so liberated because I really have embodied so much of what I've learned. So it's not just thought management anymore. It is literally, I know how, I don't just know how to, I'm physically experiencing rewiring my nervous system and what you just said, taking it to that deeper level of the energetics behind the embodiment. It's a beautiful way to live and I'm really, really grateful and I'm so excited to be able to have these kinds of conversations with you guys and to bring it out into the world and really, really train and empower others to be able to experience that kind of life. Well, most liberating thing changes everything.

Allison: It's power versus force. I mean, that's the Hawkins right? When we're living from power versus effort. Lydia, did you want to check out?

Lydia: I'm feeling today like I need to find a source for a little bit of strategy and a little bit of structure.

Allison: Ask in the group. You have 60 other people and someone might be willing to help you with that.

Lydia: [inaudible 01:13:29] thank you.

Allison: Look, Steff just raised her hand. She's been a business coach for how many years Steff? Thank you for volunteering.

Stef: Yeah, I'll get in touch with you later Lydia. Probably I don't know 12, 13, 14 years maybe?

Lydia: Yeah.

Stef: Thank you.

Allison: Awesome. Kimberly, did you want to check out? You might be in listen only mode, which is fine. Thank you all for an amazing conversation. I will see you the next time I see you. Love you guys
End Transcript
---
Thanks for spreading the word about The Better Life Better Work Show. And of course, I love your Social Media Mentions and Shares with #BetterLifeBetterWorkShow

Let's connect online @allison_crow on Instagram and Allison Crow on Facebook.

And, if you'd like to be a master soul student of Better Life and Better Work, I invite you to join me in the Soul-Full Success Coaching Membership Community ~ My exquisite membership community where connection, coaching, teaching and most of all, YOU, matter.
Podcast: Play in new window | Download
Subscribe: Google Podcasts | Stitcher | Email | RSS | More