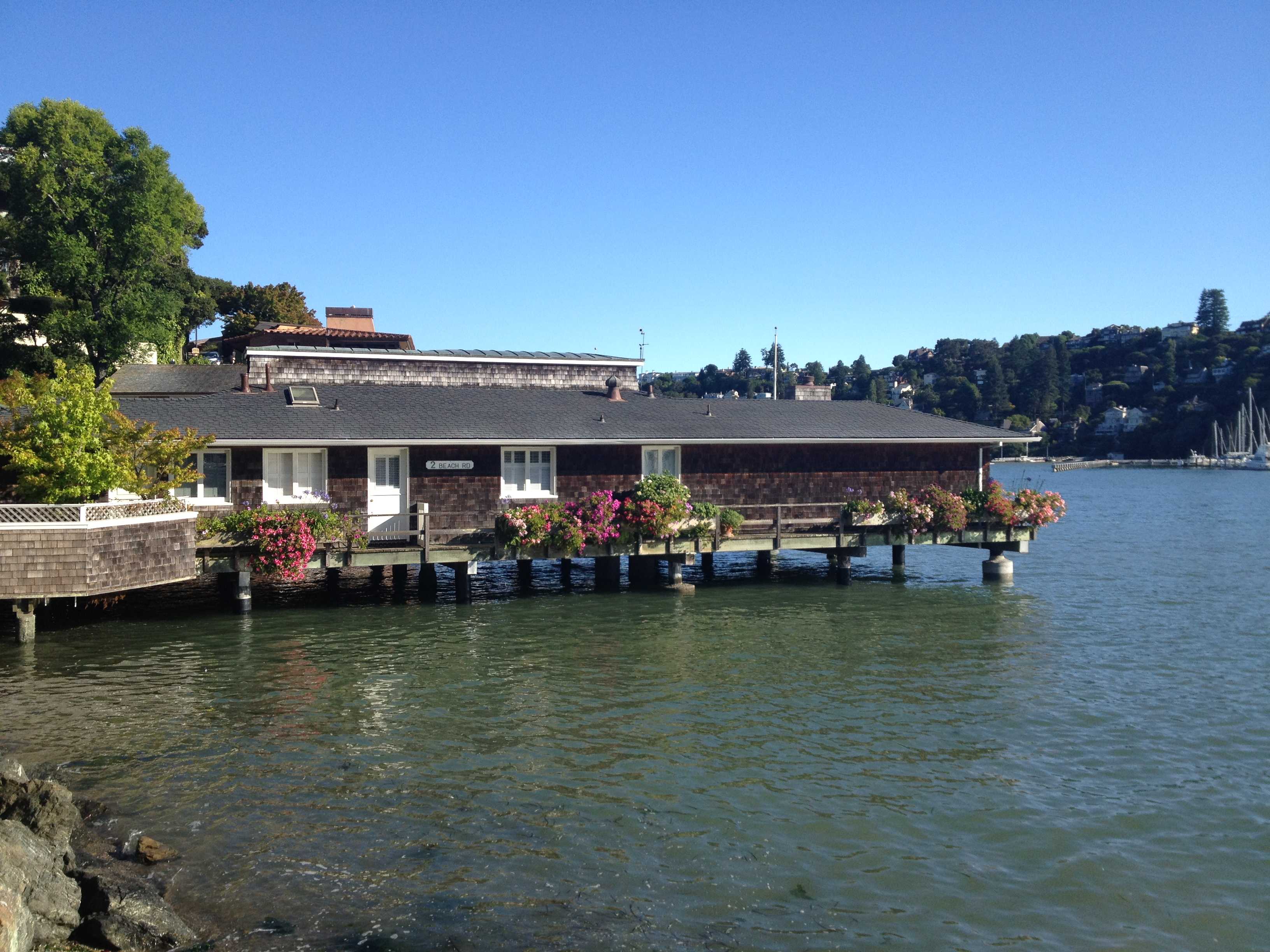 No tips here, no how to this or that.  This post is really just a morning ramble- and who knows some value may rise up (it actually gets rather raw and exposed at the end).  If not. . . you will at least get pretty pictures of the sea, and I will get to release the writing in me this morning.
"I prefer to inspire through telling my truth. And my truth is that I am indeed powerful and a part of The Divine Uni-verse and, at the same time, I am a fallible, imperfect, sometimes rude human being who is still working out being totally scared of the unknown. Both are true at the same time." -Mastin Kipp~ The Daily Love
Ah, how true.  Thanks, Mastin, for the thought and for the words to describe how I feel today. What is it about the sea that brings about my Divinity – and my Inner Critic and his friend EGO.
This bird was like that.  He came and sat and stared at me while I was having a glass of wine on the porch.  He was regal and proud and beautiful for about 10 minutes.  Then he promptly turned around, showed me his birdie-ass and SHAT right in front of me and then flew off.
I'm in Tiburon to meet with my coach, Lissa Rankin. It is no accident that on these kinds of trips our coaches bring us to beautiful places, indulge us in luxury, overload our senses with pleasure.  I do it to my clients too.  2 Reasons:
You are totally worth it…enjoy the luxury, the sensory beauty, the amazing healthy food (no trans-fats ANYWHERE in Tiburon) and daydream about living in one of the gazillion dollar houses with the bazillion dollar view of the Golden Gate bridge and the sea. INCREASE your SENSE OF WORTH by enjoying!
Stretch your MIND sweetie…allow possibility in.  Feel the cognitive dissonance and stretch that mind.  Wrestle with the gremlins- call forth your Inner Whisper and your Inner Wisdom.  Step in to the ring and let the battle begin.  This is a battle that is only lost by NOT GOING there.
Cognitive dissonance – so here is what that looks like with one of the little battles in my mind as I walked the streets of a hilly neighborhood.  This peninsula is surrounded by water on 3 sides and rises steeply in elevation…and is covered in magic HUGE cottages and ancient trees and bougainvillaea flowers.
Inner Whisper/Possibility:  Oh Allison, the weather is divine.  Warm, sunny, dry, and yet cool at the same time.  You love this walking, this winding magical street. Each home has some magic.  Each home seems to have a secret staircase, magic gardens, and a view AND access to the sea.  Look at the yummy lush trees, and the cedar shingles:
Inner Critic: Oh Yeah, well every drive way has a 75 thousand dollar gas guzzling Land Rover, too.  You could never afford one of these places.  And besides…you like the "simple life" you lead- snicker snicker. 
Inner Whisper/Possibility: Oh Inner Critic, Beat it! Jump off this ledge here and leave us alone.  Allison, pay no attention to that….just keep enjoying your walk.  Here, look at this magic place. Even the garage is enchanting! Allison you DO enchanting really well. I wonder what is behind that little magic door. Wouldn't it be nice if…..
Inner Whisper/Possibility: Oooh and look at this one!  Now this is yummy! Talk about being near the water! It even has an address on BEACH Road! Can you just IMAGINE living on a BEACH road somewhere??! Oh and look at the flowers spilling over the edges!
Inner Critic:  Are you fucking kidding Allison. You'll never be able to afford anything like that. How horrible of you to even consider moving away from your parents who will need you now more than ever. Oh and look another Land Rover in the driveway.   Remember, you had one of those once and it cost you a shit load to drive and it guzzled gas. Seriously- quit your day dreaming. This kind of place is for THOSE people. Besides, that house probably has roaches and all kinds of structural problems. 
Inner Whisper/Possibility: Wow, Inner Critic you are really set off today. You must be aching somewhere. I'm sorry you are so hurt and put off…and there is nothing wrong with day dreaming.  Heck, that is how we ended up where we are today.  Allison, just BREATHE ….deeply sweetie, a few more times.  Feel the sun on your face.  Let's reach up to the sky in a sun salutation and just re-center and breathe.  Everything is perfect, you are here at the perfect time, and it is totally possible if you want it to be. SO much is possible- let's just keep playing in your passions every day and I promise you -you will attract even more enchantment and magic than you already have! I love how you appreciate what you do have… it is beautiful…and it is OK to E X P A N D darling…. you were meant to E X P A N D.
The inner critic seemed to keep quiet for a while and I was able to enjoy my walk.  The conversation doesn't end here, but here are a few more photos from the afternoon and then I'll get back to this battle in my head.
So I have a lovely evening…and after a seaside dinner, some wine and cheese, some amazing fresh ceviche, I went back to my room and got on the computer to check out the home prices and find our more about the demographics of this little town.
Data: House Values – 16th most expensive in the US
Inner Critic: Told ya so… like you could ever afford a few million for a house. and YOU…you would never blow that kind of money on a house..you are better than that….
Data: The median income for a household in the town was $106,611, and the median income for a family was $149,041.
Inner Critic: Well something is off. No 100k salary pays for those homes.  Hell, no 150K income pays for that shit. Family money, born rich, OPRAH rich, tax evasion… 
Inner Whisper/Possibility:  Allison, there are so many ways that possibility happens. Leave the details to the Universe.  Just enjoy the essence, dream.  Go home and dream with your honey, Bill. He LOVES the SF Bay area… you never know.  It could totally happen. Keep dreaming, keep gathering info, keep playing in your passion and in your visions…and life will unfold in its enchanting way.
I shut my computer and went to bed.
Inner critic hadn't had his way with me.  I had one of those sad frustrating dreams.  I was married to Bill…and so happy…. and a few of the men in my past, my Ex-husband, first sexual partner, and one other lost love, all formed in to one man who kept pursuing me and convinced me to marry them. They were relentless, conniving, full of shit…and they eventually won me over and in my dream, even though I was so happy with Bill, I found myself standing at an altar in an awkward wedding ceremony with this mosh of men combined into one.  Everyone I knew was there and was confused but no one stopped me.  I went through with it…and then in my dream, when I awoke the next day, I was in a house with both Bill and this new OLD husband shit…. feeling very exposed and ashamed.  I told Bill I was going to un-marry the "other guy" and he was indifferent. I went to tell the "other guy"– who seemed to be most like my Ex husband at this point…that I'd made a mistake and had to un-marry him because I was in love with and devoted to Bill.  He too was indifferent and calmly walked out the door just like he did that day in 2001.
Inner Critic: You are so screwed up Allison, you will always be alone…and insignificant and left…. that's just you.  Bud left…Bill will leave someday too, you'll never be truly loved.
Data: Tears streaming now.

Inner Whisper/Possibility:  Allison, sweet Allison.  You are so loved. You are so worthy, You are so noticed. I love you. I notice you…you are connected, you are Spirit, you are LOVE.  You are not alone…not at home…Bill loves and supports you so deeply. He is faithfully committed to partnership and passion with you.  And here, in California…you are not alone.  Today, you are supported and held by me, and by your coach.  You asked for help and we are here to help and hold you.  You hold so many others and YOU ARE WORTHY of being held and helped, too.  You are significant, you are noticed, you are Living Magic.  Sweet love…just breathe in and be.  Just breathe in and be.