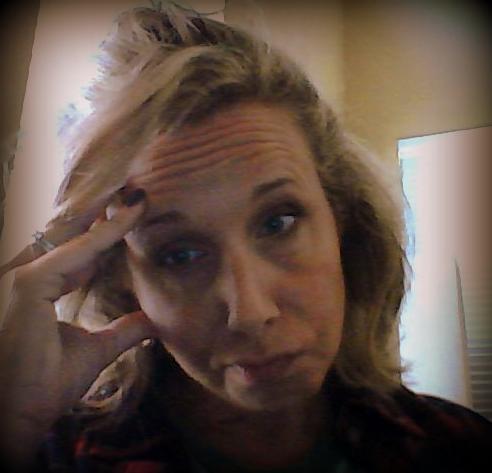 I once had a coach/boss tell me she would NEVER share with her clients, or her audience, that she was struggling, or that she was having a puny day. She told me she would just fight through it and be bold. I can remember the look of shame she gave me when I mentioned that some of my c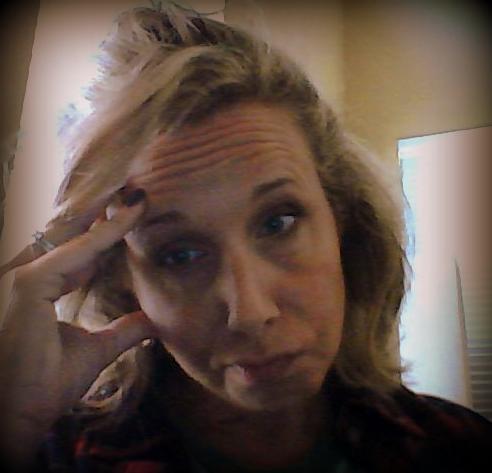 lients told me they were so relieved and happy I'd shared that I struggled with depression in a mastermind. Bold-schmold.
I think it takes true courage to be vulnerable, to be real, to live in both the light AND the shadow of who we are.
It wasn't long before I felt totally out of alignment with that coach/boss and left the organization to forge my own way.
Today, I am struggling.  Yes, the COACH, the joyful spirit, ME ~ I am in overwhelm.  My heart is tender, I am a bit worn and weary from caring for a sick dog, and have been burning the midnight oil to meet some professional deadlines.
I cried when I read this lovely post titled 5 Signs You're Not Following Your Heart by Lisa Marie Selow, a fellow coach and soul sister. Yep. Disconnected from my heart.
I even – GASP- cleared my calendar today.  I rescheduled 3 coaching calls -trusting that my clients know that I am ALWAYS there, I am ALWAYS on time, and I am ALWAYS ON in ROCK STAR COACH fashion.
Normally, I am authentically the rainbow-holding, spirit-channeling, business goddess, joyful version of myself.
Not today.
In my puny energy, I hear the voice of said past coach/boss and feel her shaming stares.  My old programming has me ashamed and feeling like:
I

SHOULD

BE ABLE TO DO THIS
I

SHOULD

just push through
I

SHOULDN'T

take care of my energy
I

SHOULD

take care of them, after all, they are paying big bucks to work with me
EEEK,  I Am

SHOULDING

ALL OVER MYSELF!
Even in the midst of my state of overwhelm, I could hear my Inner Whisper – my spiritual guidance, and even my DIVINE BUSINESS MANAGER say,
"Sweet love, you are not a machine.  Get back to center and THEN take care of clients and biz.  Follow your own advice.  Take care of YOU first, and then serve them.  You are no service when you are empty. So get full again how ever you need to. Practice self-compassion – just like you teach. "
And so I hit the send button on the reschedule email and stand in the truth of where I am today.
I know I can get back to center, and I know that I will be back in alignment and back in my heart soon.  And I appreciate attracting clients that appreciate my vulnerability. This I KNOW:
Real life happens to us all
The ebb and flow happen to us all

Some days this soul-full practice is easy, and other days it is a bit difficult
Do you need your coach to be strong and bold and unfailing and always together? Does it disappoint you when they, too, have a shitty breakdown for no seeming reason?
I share today, just to be real. I share to release the shame of being a mess some days. I share with you today in the spirit of allowing and self compassion.
I personally appreciate when my coaches share their TRUE selves with me.  My coach, Dave, lost his mother last year with in a few days of me loosing my soul-dog Hank.  We cried together.  I love him and respect him even more because he allowed himself to fall apart with me.
My coach, Lissa is wonderfully authentic.  She just launched a program that totally bombed, and shared the disappointment with the world.  I love her courage and feel her truth.
I realize that if, in my mind, if I can't let them be human, be off, be fallible and powerful and beautiful all at the same time, then I have no tolerance for myself when I am human, off, fallible, powerful, and beautiful all at the same time.
Please let me be off today, not for MY sake, but for YOURS.  Because even when you are off, broken, down, in overwhelm — YOU are powerful and beautiful too.  Allow yourself to be all that you are.  Lean in to the discomfort, because you are enough – just as you are today.
Enjoy these quotes on self-compassion.  I know after reading and writing them, I already feel better.
"If your compassion does not include yourself, it is incomplete." – Jack Kornfield
"If you don't love yourself, you cannot love others. You will not be able to love others. If you have no compassion for yourself then you are not able of developing compassion for others." – Dalai Lama
"The art of being yourself at your best is the art of unfolding yourself into the personality you want to be. Learn to love yourself, be gentle with yourself, to forgive yourself, for only as we have the right attitude toward ourselves can we have the right attitude toward others" – Wilfred Peterson
"Smile, breathe and go slowly." ― Thich Nhat Hanh
Thank you for letting me be.  So the real question is, can you let YOURSELF have a breakdown? When we resist, they persist.  When you allow the present moment to be what it is, something in the energy begins to shift.  Thank you for allowing me today, and now, my dear, be sure to allow you!
Hugs and love on the path back in to alignment,and standing before you perfectly imperfect,