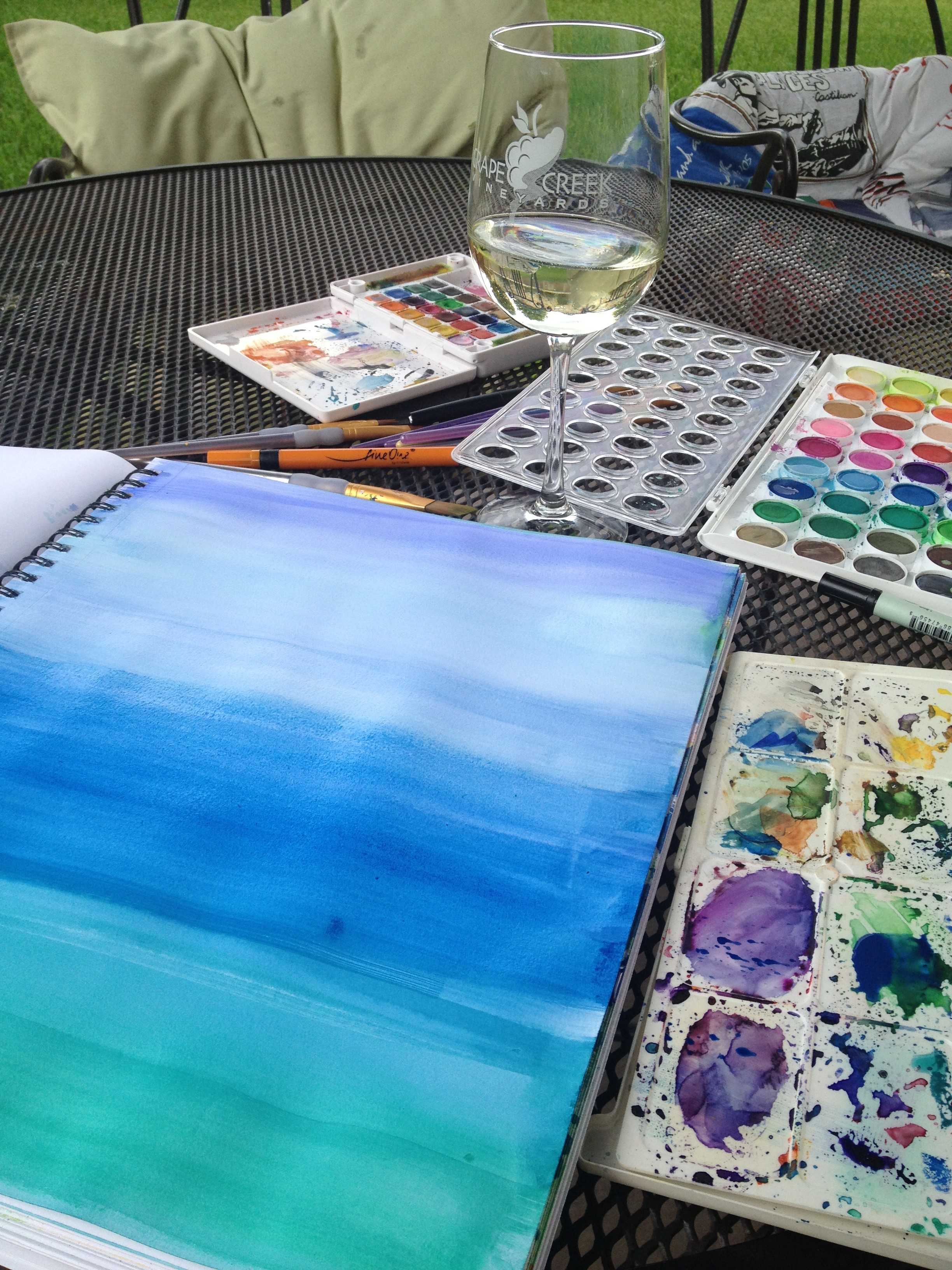 Hey loves.  Here we are mid-summer.  The temperatures are rising and the energy feels slow (mercury is also in retrograde).  As an artist, a writer, a creator – this sticky hot energy has had an effect on my creativity.  Spring and Fall usually are so full of ideas and flow, and last week I found my self feeling SUPER STUCK.  Has that ever happened to you?   Well, last week was a really shitty week for me.  I don't have many of those.  I felt stale and dry, stressed, and achy — and
honestly I feared a spiral in to the depression that used to consume me.
I am a believer that my thinking creates my reality.  And so I decided to examine my thinking and then make some changes to conjure the flow back in to my life and my energy.
I could either believe the shitty thoughts of
"I'm so stuck." 

"I'm dry and have no creative umph."

"My creativity comes and goes."
UGH….I called Bull Shit on myself!  Just because I'm thinking it doesn't mean it HAS to be true!
Here's what I did to get out of that funk….and I'm sharing to encourage you on those days when you feel dry and cruddy and lost and confused.  There is always a path back to joy.
 

I unplugged:

the computer, facebook, my iphone, tv, even books.  Information overload can be deadly to creativity.  I often end up looking at everyone else's creations and writing and programs and good stuff, and I get further and further away from creating my own.

I got out my big blank white art book and my watercolors and sat down at my back patio table and chose to create: 

Yes, the blank page can be daunting, but I could be daunting and dry, or I could CHOOSE to fucking create.  And that is what I did.  I sat down and just started choosing colors.  No method to my madness and these are the pages that came up.   I released all rules and went with what came out.

I journaled:

  Journaling is MY thoughts. Unfiltered.  Out of my head on on the paper…and EVERY time I journal – I end up clear.

I meditated:

  Meditation isn't just about slowing down and relaxing.  it is about waking our conscious — about being present with the Divine, the source of all creation.  I didn't feel like meditating.  I felt like going back to sleep.  I felt like crawling under the covers – and yet I knew that I didn't want to give any more attention to the crappy energy ~ and so I chose 20 minutes of meditation.  It totally worked.
I took inspired action – I joined the 30 day blog challenge as a project — a way of choosing to create something every day this month.  I may not make a video, or write a post, but i will take creative action every day this month.
How is your creativity right now? Are you ebbing or flowing? Are your dry – or pouring with ideas? What methods do you use to get your creative mojo back when it seems gone? Share your story in the comments below! I want to hear.
What do you think? I'd love to hear your thoughts below, and have you follow my on this creative and connection journey over the next month.