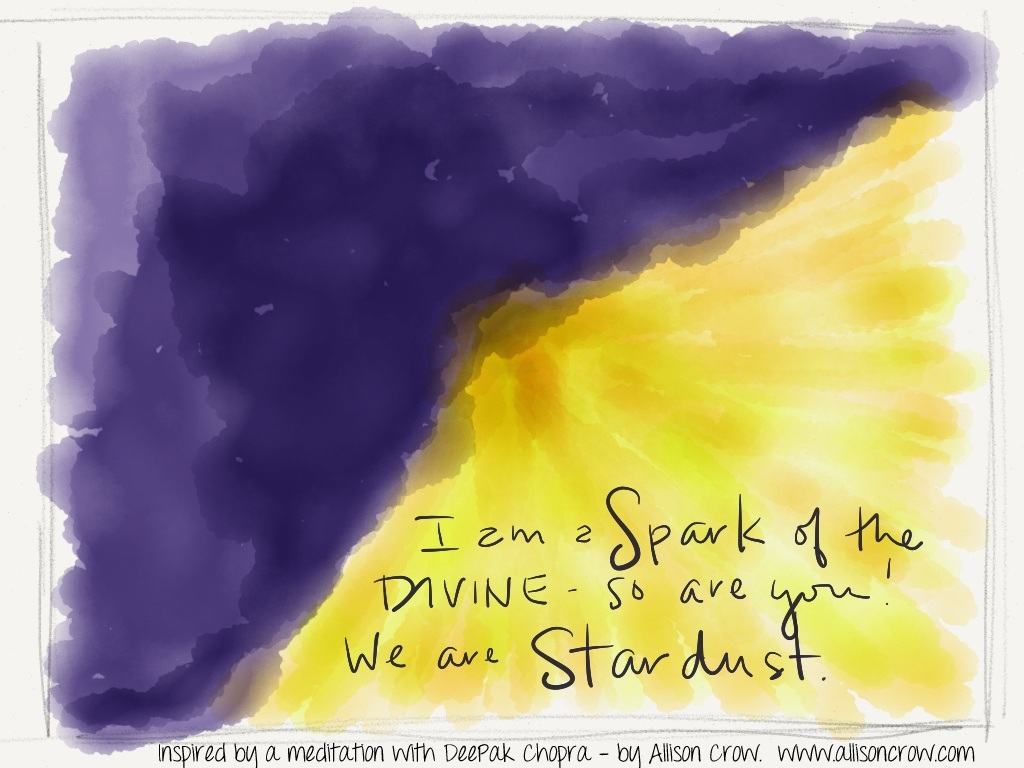 Yesterday, the Chopra Center started a new series of free meditations.  It is a 21 day challenge and I highly recommend you join in. This is my third time participating in these challenges, and I always end up purchasing the meditations for my library.  The theme this month is ABUNDANCE. 
These last two days, during the meditations I've seen vivid color images in my mind.  After the meditation I grabbed my iPad and recreated these visions with an app called PAPER by Fiftythree. 
I just wanted to share these juicy images with you.  It would be way cool if each day over the next 21 days I kept seeing visions, but I can't make any guarantees. If I do, I'm happy to share.
May you feel the warmth and connection I did during these sessions.
I hope this images bless you! Feel free to share or pin on Pinterest!