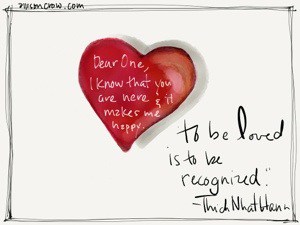 posting from my iPad-
February is my birthday month. Hearts and love have always been a theme in my life, and as I approach my 41st birthday, I am more in love with me than I have ever been. I understand love more than I ever have (and am still learning).
I have been reading TRUE LOVE by Vietnamese Buddhist monk Thich Nhat Hanh-
Here are a few doodles on love.
What does love feel like to you?