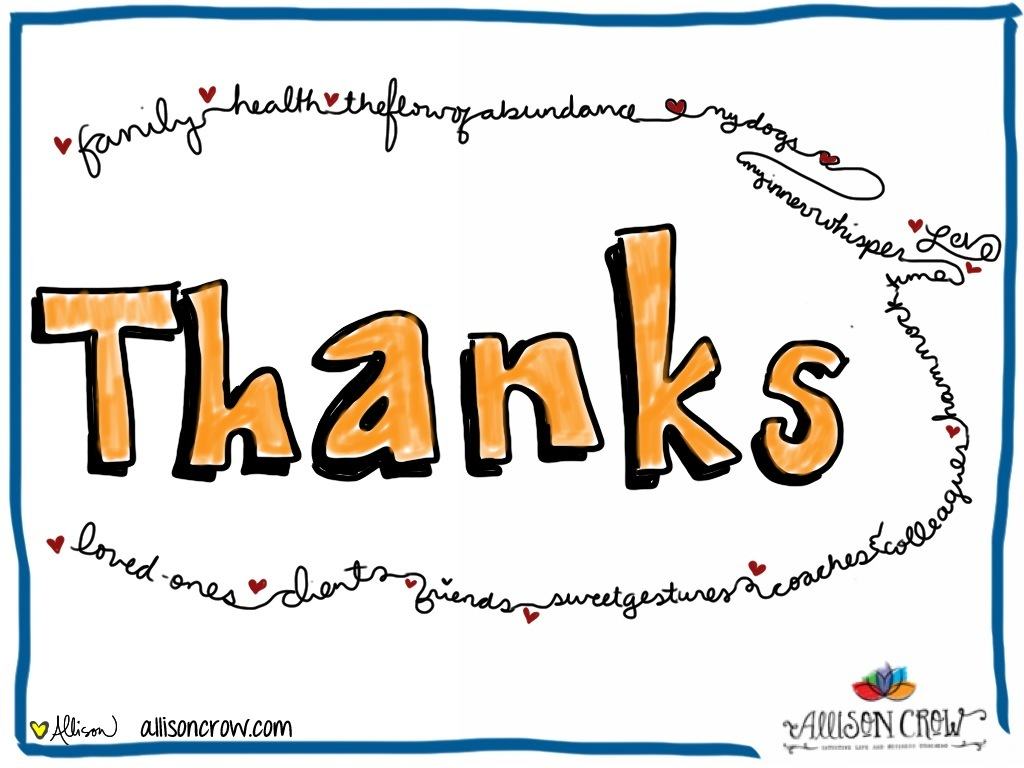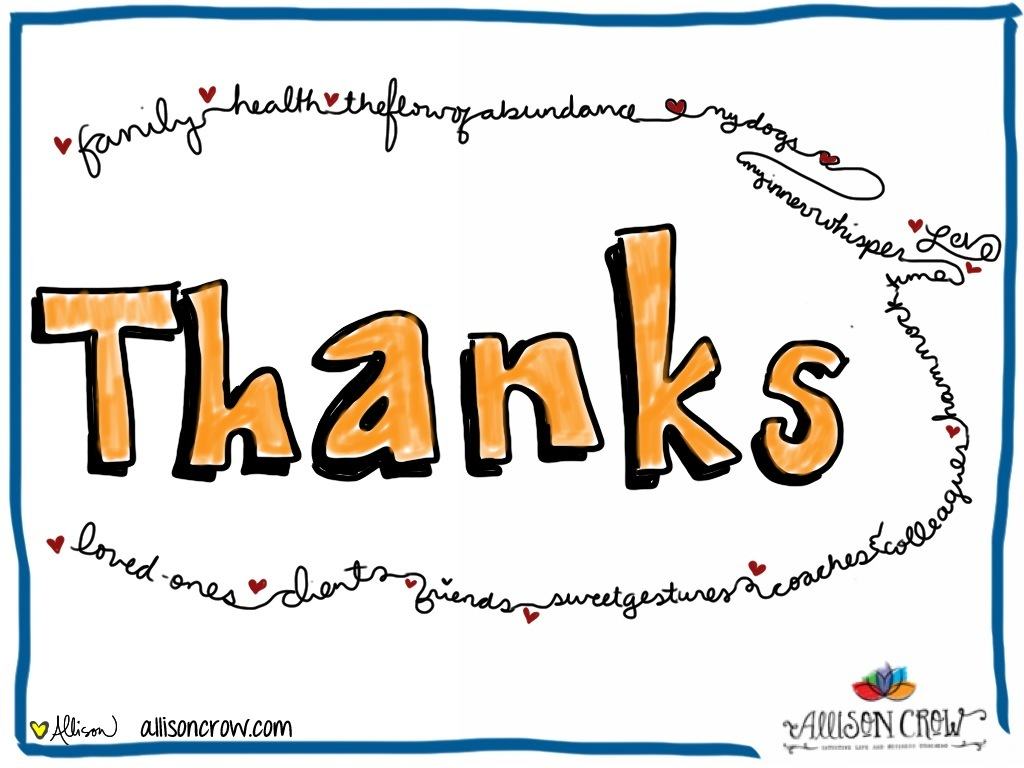 Today is Thanksgiving in the United States – a day we set aside to spend with family and friends ~ and to give thanks.  Did you know that giving thanks raises your vibes and your energy? It does.
Giving thanks is what I call an EVIDENCE EXERCISE – when we specifically look for and find evidence of the things we appreciate. The collective conscious of society is often geared toward complaining, negative, fear, and suffering. When we don't consciously choose to think differently, we can be entrained in to this default thinking. Living daily in this default thinking we end up operating from fear instead of love, worry instead of faith. We end up suffering needlessly.
If today, because it is Thanksgiving,  you find your thinking focused on gratitude and thanks, I want to encourage and challenge you to begin giving thanks daily and choice-fully.  Choose to be present and connected to your every day life, and choose to notice elements of your life, work, and relationships that you are thankful for each and every day.
WHAT YOU FOCUS ON GROWS
If what you focus on grows, do a quick mental check:  What do you focus on most of the time? Do the thoughts that run through your mind contribute to your life, or do they suck the life out of you?
A daily appreciation, gratitude, or thanksgiving practice can shift your life for the better completely! I PROMISE!
Much love to you on this day reserved for giving thanks.  I am thankful for you, not just today, but also in the small every day moments throughout the year.