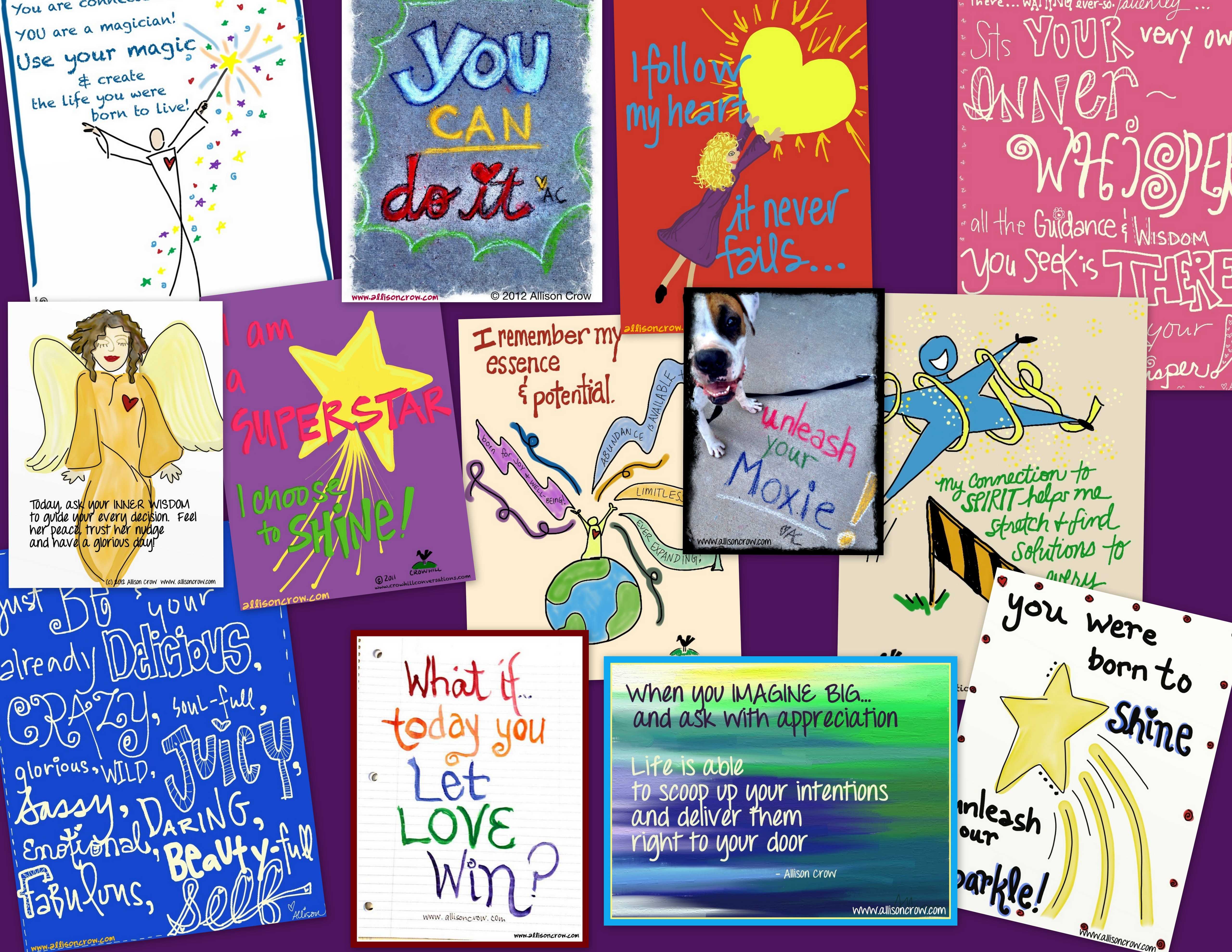 Happy Birthday Soul-Full Living Monday Coaching Group!
Yes, a year ago, I heard my Inner Whisper say— create a Monday morning group coaching call that ANYONE can afford. Everyone deserves a little Soul-Full Living Love and so the most affordable and Soul-Full coaching offering was launched! What a community of support, both on the phones almost every Monday and on our private Facebook Group!
I'm so giddy at this birthday, I totally forgot I was suffering from PMS and seasonal allergies! HA!
I started grabbing some of my most popular posters and images from the last few years and I want to GIVE THEM TO YOU!
YES…. 13 Original Posters Created by yours truly ~ to inspire, encourage, motivate, and LOVE ON YOU!
I've put them all in to one PDF download just for you!
Allison's Poster Giveaway 2012~
Hey Love, just enter your info to get instant access to the posters!
Your email will also be added to my super special tribe list- 100% opt in– never sell your info, and never spam…just love, light, good ju-ju and info about living a Soul-Full Life, sharing your Soul-Work with the world, and increasing the volume of love in your life!
Please share this page~  increase the volume of love in the world and share this birthday present with someone you know who could use a little love and inspiration!
  Share it on your facebook wall or tweet about it!
And above all, enjoy the posters, Love…you are a treasure and I appreciate you!