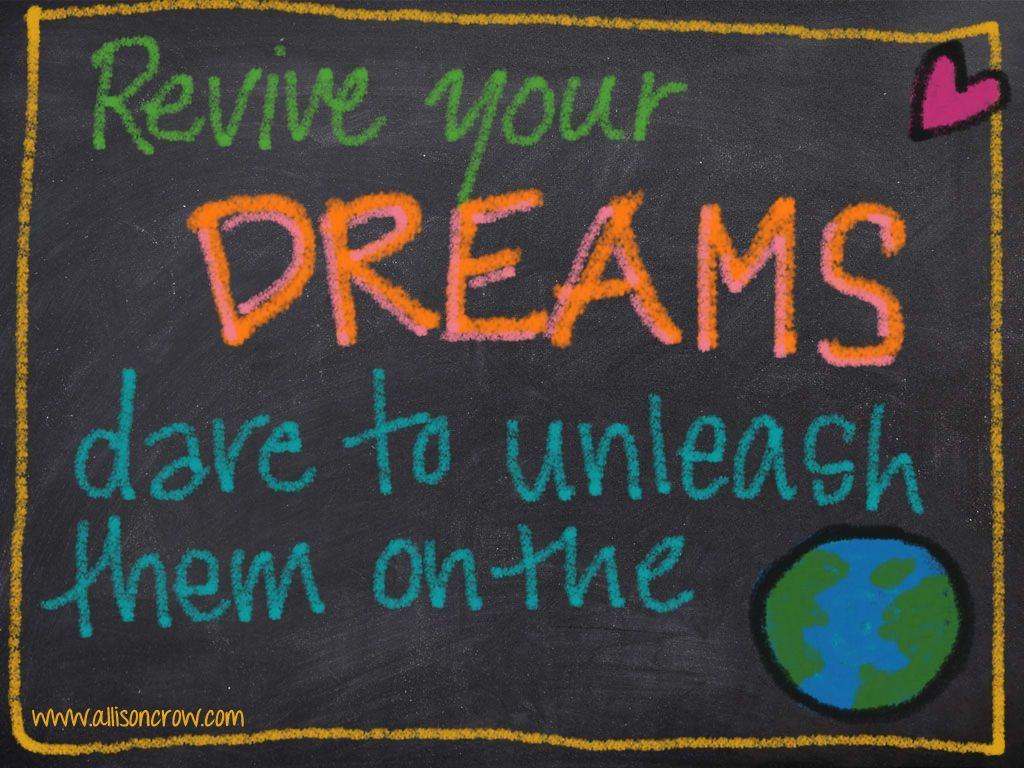 Wanting. Desire. Goals. Dreams.  
I caught myself this month… not wanting anything. Except to shop (I'll get to that later). I caught myself content.  Happy with what is. Satiated.  And it felt good, free from the drive and strive.  I have been happy with what is. Enough money, enough clients, enough love, enough time. What can a girl complain about when she has all these things and more?
And yet, I could feel a tightness in my chest that told me everything was NOT ok.
A few days ago,  I looked up at a list of "rockets of desire" I'd made  2 years ago. All but one of those had come true. I am running the soul-based business, earning what I want and need to. I am publicly the magician and sage. My hormones are under control. I am enjoying my relationship with my husband. Clients come to me easily and often. The only one that hadn't was the fancy custom house in the expensive part of town. Right now I LOVE living where I live, within my means, close to my daughters school and my husband's work, a nice moderate house with a beautiful garden and beautiful warm hardwood floors. What more was there to want besides excess??
In my meditations, I've been thanking Spirit for what is. I've been allowing and trusting the ebb and flow. All of my life seems to be unfolding perfectly. No drama. A measure of peace ~  and yet that pang of anxiety was thumping on my chest.
Where was the DRAMA? How do I function without the drama? Shouldn't I want more? Shouldn't I be striving to create something new, better, more, more – more – more – more?  
And then I found myself shopping — new bedspread, shoes, some new clothes. An old version of me was showing up with the spending. Not that spending or shopping is bad– and for me, this time,  underneath it all I was feeling the emptiness of something. Shopping was a desperate and quick fix for something underneath.
So, even though I have a beautiful new fall bedspread and cute purple suede booties – I knew I was being called to listen and recognize something deeper underneath.
After a few day of leaning in to the empty space, I now see that my Inner Whisper was asking me to want more — to unleash my desire and dreams again.  ???WHAT??? What about the POWER OF NOW, and LOVING WHAT IS, and I AM ENOUGH? Now that I finally feel in a place of satisfaction and contentment — MORE is calling?
MY DREAMS HAD FLAT-LINED!
Don't get me wrong.  Contentment is a blessing.  Being satisfied and appreciative of what one has and where they are in life is a gift.  In this case, my state was slipping from this high vibe state of joyful appreciation to one that was becoming more apathetic and fearful – don't dream and you won't fail.
A few clues crossed my path. First was a blog post and then this question posed by my friend Ken Jacques:
Who wants to share their BIG AUDACIOUS DREAM with the group? Mine is "to eradicate DIS-ease, and to do it in this lifetime." No limiting beliefs allowed. Not looking for any "small, it'll not likely ever happen dreams". Be authentic. Be brave and let it fly.
Ken's question had stumped me. For years I've been able to answer this question. I drew a blank. I had to think about it…and thinking about it frustrated me. Thinking about it pushed me to the edge.  What was my big audacious dream???
I couldn't think of what I wanted.
All I could say at the time was —
"Ken, this has me stumped.  I feel like my dream expands and shifts… And unfolds … And right now, I want to increase the volume of love in the world…especially self love and worthiness. When that happens possibilities open up… And people are able to step in to their fullness. I'll leave the specifics to the Universe… Because, as you say…. It is bigger than my brain can comprehend."
This is true, and worthy — but vague for me and– I could feel myself hiding from my purpose. I could feel self sabotage laughing in my face.
Yesterday, I woke up to this quote:
The entire Universe is set up to produce wanting within you! You cannot squelch wanting. You are born wanters. Wanting is a good thing. Write that down in big letters: WANTING IS A VERY GOOD THING!  -Abraham Hicks
Then it hit me. WANTING is BRAVE.  It takes courage to want. Just like courage to love– without the wanting you can't be wounded, disappointed or fail. When one doesn't want, there is no risk.  If I stop wanting, there is no risk. No wonder my chest was tight -I'd closed off my heart to the wanting!
If I stop wanting –  If YOU stop wanting – If WE stop wanting, we end up playing small and stepping OUT of the path of our soul! My dreams matter.  Your dreams matter.  They are born of SPIRIT WITHIN and are meant to be unleashed on the world

.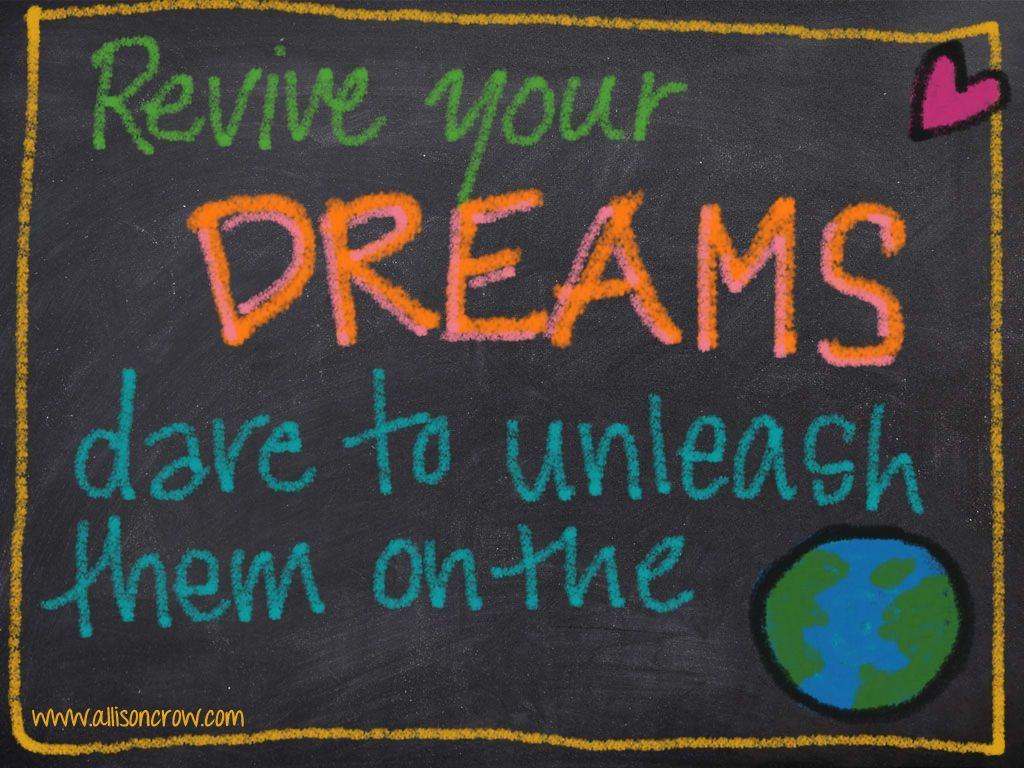 And here I am at the edge again. Ah the glorious edge. I'm being called to step into my fullness and to want more, to creatively imagine and envision more.  At the edge I am dared to dream.  Because many of my dreams came true much more swiftly than I'd imagined, I'd quit dreaming.
It is time to go back into the dreaming workshop, the visioning space and activate those dreams. It is time to unleash my desire on to the world. Not through cute new purple shoes, and new bed linens- those are just the symptoms that my soul's dreaming had run dry!  I am to revive that soul's dreams…to fan their flame and nourish them.
You may be called to do the same.  If this stuff zings with you, check in with your Inner Whisper – and hear what that voice is saying to you about your dreams. Have they flat-lined? Is it time to revive them?
An exercise to Revive your dreams
Yesterday I started easy, with an exercise I used to give my clients. It is just a call to come up with 100 dreams and includes some prompts to help stimulate your imagination.  Here is the link to download the exercise: 100 Dreams List By Allison Crow
I started my list and intend to have 100 Dreams by the end of the day today.
As Oliver Wendell Holmes Sr said "A man's mind is stretched by a new idea or sensation, and never shrinks back to its former dimensions." By pushing ourselves to think of 100 dreams- large and small, we will expand our minds and spirits- we can fire up the synapses and the neurotransmitters in our brains.
I will share my 100 dreams with you in the next few days. I'm daring to dream, and I'm daring to launch those in to the world.
I DOUBLE DOG DARE YOU TO COME UP WITH A 100 DREAMS!
I would love for you to share some of YOUR dreams with me – either in the comments below, or over on my facebook page.
What about you? Have you put your dreaming on the back burner? Have you stopped nurturing your dreams, because it gets too risky? Or do you dream just enough.  Are your dreams AUDACIOUS? or are they restrained like mine have been?  Take a leap of faith and share with me!  Let's dream audaciously together!
& if you liked this post, please share it with the tools below this post!
Wanna get my free at home coaching kit? Click here to join my community and receive these goodies!