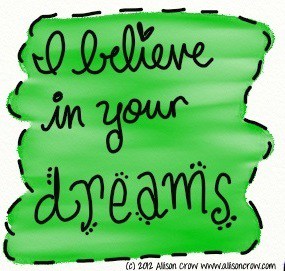 What is your dream? What are you passions?
Do you remember them? Are they part of your everyday life? Or have you set them aside?
Seriously, I know that in the hustle and bustle of everyday life, of working, of raising kids, and feeding dogs, doing laundry, blah blah blah….we can get numb to what really lights our fires. It happens.  We settle. We stop LIVING because lower case 'life' needs us.
So take this moment, since you are here already, and give yourself a gift of a nice deep breath, while touching your heart with the palm of your right hand. (I call this BREATHING IN YOUR HEART and it is actually a coveted SUPER POWER– and I'm giving you this technique right here right now).
Back to your hand on your heart, and your beautiful deep breath all the way into your heart…. and then exhale.
When you exhale, allow static and the noise of life to disintegrate for just a few minutes.  Breathe in your heart again…. and now:
In the quiet of your heart and with another slow deep breath, ask your Inner Whisper (my word for -Inner Wisdom, Higher Self, Spirit Within, Small Still Voice of Truth in your Heart) this question:
What am I most passionate about? What is it that I love to do SO much that I almost can't contain my excitement?
You may hear one of three answers:
1.

Um…. I don't know…I mean how could I know. I'm not unhappy, I like to do all sorts of things. (That isn't your Inner Whisper's answer by the way).

2.

Um…  I LOVE real estate? (or insert well paying gig that you don't REALLY love but it works so you have convinced yourself that you do love it.  The same goes for watching your kids baseball/soccer/football/volleyball/dance whatever activities because I KNOW that if you didn't have kids you wouldn't be at the ball park on Saturday morning at 8 am).  This isn't your Inner Whisper's answer either.
You see, the Inner Whisper never answers out of obligation. Trust me — your Inner Whisper is the KEEPER of your PASSIONS and is waiting with joyful anticipation for you to really listen and collaborate with her on this topic.
You'll know you've heard the true voice of your Inner Whisper because it will feel something like this:
3. 

ZING! FIREWORKS! Sa-WEET!

YES YES YES!!!!

Talking a million miles a minute, shoulders up and back,  and your heart rate raises a bit– I'm totally in love with ……….. Tell me what else do you want to know! OH MY GOSH…. There is confidence, surety, and a light in your eyes, and I'll bet if you KNOW what it is, and your in the zone of even talking about it, your neighbors can see you glowing from across the street!
You KNOW when you've figured out your purpose and your passion because it fuels you with an energy that never runs dry– and often it is so uniquely and distinctly YOU.
If you aren't feeling the zing, or your answer was more like the first two — don't lose heart.  Many people feel like they don't know what their passion or their purpose is.  They haven't found that undeniable and lasting excitement.  It IS there… and it is in your heart.
I was reading Deepak Chopra's Seven Spiritual Laws of Success and was delighted to hear him say that he taught his children to seek to find their passions.  That he didn't care about the grades they got in school, or what college they went to, or what profession they ended up in.  All he cared about was that they find their passions and then, that they serve the world.
I believe in your passions.  Even if you have lost them or if they have been set aside for more obligatory things.  Just know that your Inner Whisper carries the flame at all time of that passion and she won't ever let it die.  If and when you are ready to begin exploring, you will discover it.  If you know what it is, and haven't made time for it, I want to lovingly ask you to quit making excuses and decide to play in your passions just a little bit every day.  If you can't actually PRACTICE your passion, then read about it, write about it, talk with others about it, and learn more about it — just spend some time in the essence of what really excites you.
Finally, I want to encourage you to consider what it might look like for you to earn your income from your passions — to make your passion your SOUL-WORK?  If you REALLY love it so much…what could it look like for you to serve the world with your passion and gifts? Begin that conversation with your Inner Whisper. Listen to your heart.  There are so many ways to earn income doing what you love.
I once heard a story of a woman who wanted to quit her job and pursue her passion for quilting.
Everyone scoffed and said, "You'll never earn a living doing that."
And of course she did.  She started out teaching a few classes at a local sewing shop and then she began a blog, and then an online forum, and then began speaking around the country at quilting shows.  She ended up with more abundance both in her heart and in her wallet, than she did at her J.O.B. 
How to do that is another blog post, and a bunch of doable learning….but for this post, just reactivate your dreams, your passions…reactivate your heart!  Make a dream list, play around with ideas of "Wouldn't it be nice if…." and notice how you feel.  If you get light and giddy follow those feelings in your heart and mind.  Follow your excitement and see where it leads.
It is possible.
So stir up your heart, journal about it, think about it, talk about it, write about it– allow yourself to go there.  What do you dream of doing? What is your passion? What is the thing that excites you the most in life? I'd love to hear.