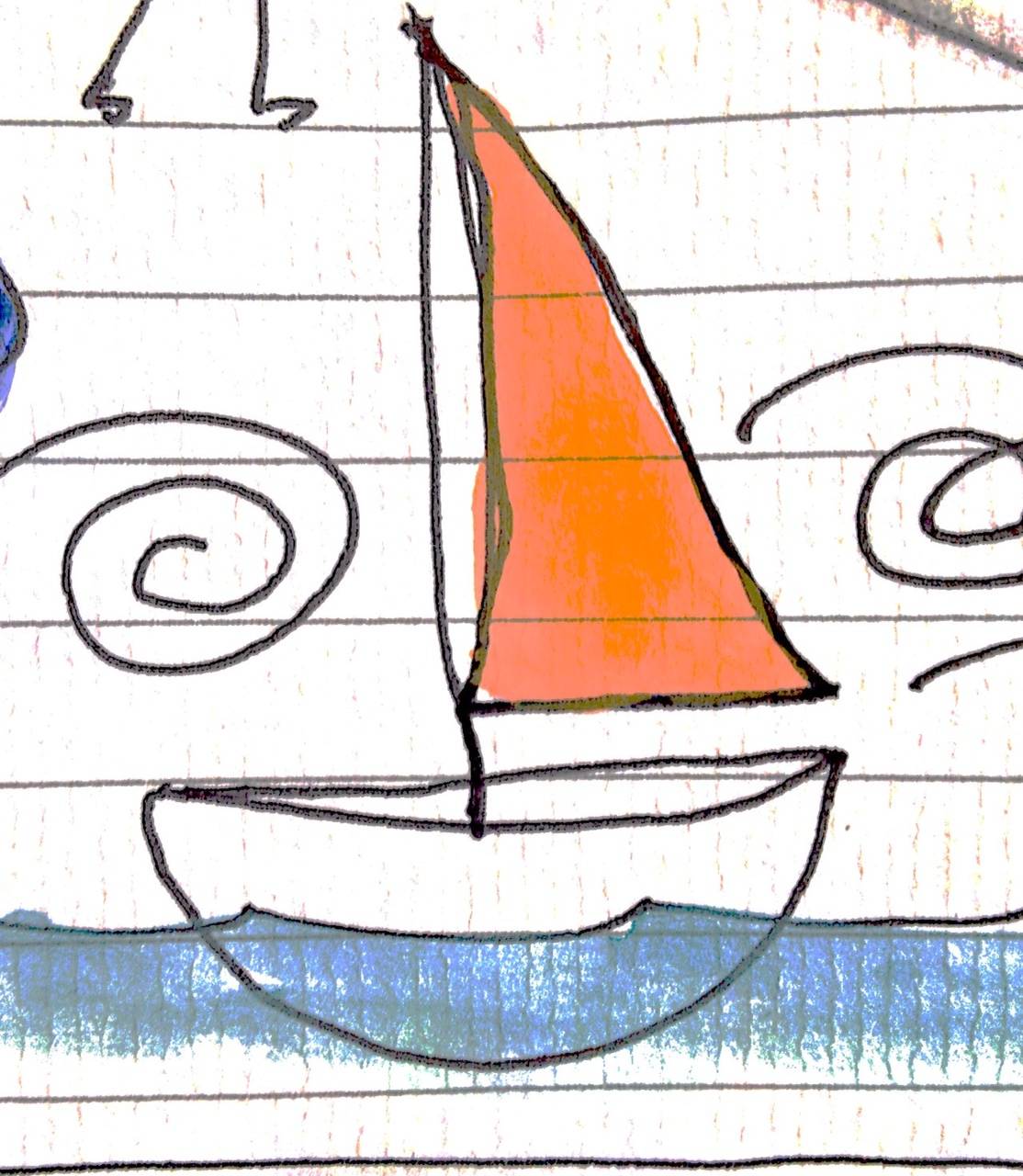 Hello Amazing Face:
I just had to write today – a huge profound insight blew in and filled my sails.
You see, I've had these powerful coaching conversations lately…. with men and women who are just like YOU. Just like me. Men and women who are feeling unclear and are waiting for their next passion project, even their "one" life purpose project to show up.  Men and women who are FRIED beyond belief in their current work/life situation.  They find themselves in still water and frustrated that they aren't getting any where.
I hear phrases like:
I'm so preoccupied
I'm always rushing around
There is just so much info out there
I'm constantly running on empty and I'm starting to feel sick and old
I have so many Ideas and don't know what to pursue
I wish I just KNEW what my life purpose was
Well, I hate to burst your bubble, but…
I'm gonna call bull shit on this idea that our "calling" or "purpose" or even "enlightenment" comes in ONE BIG OBVIOUS package or a road map to our exact next steps.
Imagine a glowing angel at your door, ringing the doorbell, holding a humongo shining-gold-light package, "UPS – Universal Providing Service here Ma'am/Sir to deliver your Purpose Passion and Calling."
Nope.  It isn't going to happen that way.  And if it did, you would be thrilled and you would open it, and execute it, and live it….and live it….and live it…..and live it….. and then……..
GET BORED and be ready for your very next purpose, passion and calling to arrive.
We are screwed, because not only do we expect it to come this way, but our environment –the media, tv, and the interwebs glorify:
The Instant World-Saving Visionary
The Instant Best Selling Author
The Overnight Success …..
The Blah Blah Blah
and so on.
Think about this for a moment: Mother Theresa.  
Yes.   Mother Theresa.
Have you ever seen a photo of her younger than, say 65?
When did she become "MOTHER THERESA" instead of Mother Theresa, or just the woman Theresa, or even young girl Theresa?
Mother Theresa, in all her world-changing-self was just the sum of all of her unfolding experiences.  Before she became "MOTHER THERESA" she mattered.  She was significant.  She was living her purpose moment by moment. She made small and mighty moments of goodness for herself and for others.
You are just like Mother Theresa. You matter. You are significant. You, even now, are living your purpose moment by moment.  You can make small and mighty moments of goodness for yourself and others.
Motorboat or Sail Boat
Most of the world is running around in one of these:
A Motorboat
We are zooming, and running, and noisy, and moving fast fast fast – Mach 10 with our hair on fire, as they say.
No judging, just noticing.
And for a while, it is fast and fun.  It is flashy.  The world is impressed (sometimes).  Sometimes there is an underlying message or assumption that the driver of these boats has "small tally-wanker syndrome"or "something to prove."
Again no judging, just noticing.
What are the costs here?
Massive fuel costs ~ ex-pen-sive to make it run.
Lots of wasted energy.
Cant see the scenery because you are moving so fast.
The ride is bumpy.
You can run out of gas. 
Again no judging, just noticing.
I did it for years.  For a while, it was fun, and then it became mentally, physically, spiritually, and emotionally exhausting.  So I jumped ship.
What I found was one of these:

A Sailboat.  
Powered by the wind.
Sometimes still.
Sometimes fast.
Sometimes in-between.
Yes, there can be no wind, complete silence and no power – that is when we rest, recharge, and relax.  Breathing deeply and consciously  has become my habit and slow down has become my mantra (My coach Rich always says, SLOW DOWN to SPEED UP).
We can paddle if we need to, or want to.
And while at times we may feel freaked out by the lack of direction or the utter stillness of the wind, the truth is, the wind always comes back and we can always choose to LIFT OUR SAILS and ride it.
Here is an idea:
Be big on rest.  Be big on taking things slow these days.  Be big on enjoying the times when the wind isn't blowing – (it took me a bit to practice loving and allowing the ebb when I was so used to love-love-loving the flow).
Be big on inspired action over obligated action or formulaic action.  These are the times when the wind begins to pick up.
Be aware,  notice the gentle shifts, and  prepare your deck, your sales, and your ropes — for action.  The wind IS coming.
Where will your sail boat take you? Can you even imagine?
When I take this boat…. I always get somewhere magical, and I enjoy both the stillness and the ride along the way.
You can certainly try to take a powerboat to fulfilling your purpose….it may work for some,
but I'll bet most of us, may need a bit of a sail boat.  Give yourself permission to stop forcing things.
Set an intention.
Expect a great journey.
Prepare your sails.
Allow the ebb.
Tack if you need to,
and then, when the wind begins to blow, raise the eff out of your sails and ride the flow.
Life tends to unfold perfectly if you allow it.  The Universe has big love for you.  Big enough to fill your sails with small but mighty winds.
Stop looking for the big ass sign, and allow the small and mighty to carry you right where you need to go.
So….what will it be for you? Motorboat? Or Sailboat?
PS- thanks to my colleague and fellow amaze-balls coach John P Morgan for the conversation and analogy that spurred this post.
UPDATE:
After I posted this John was also creating something special on the same topic!
[youtube]P2dpKWdl_DM[/youtube]