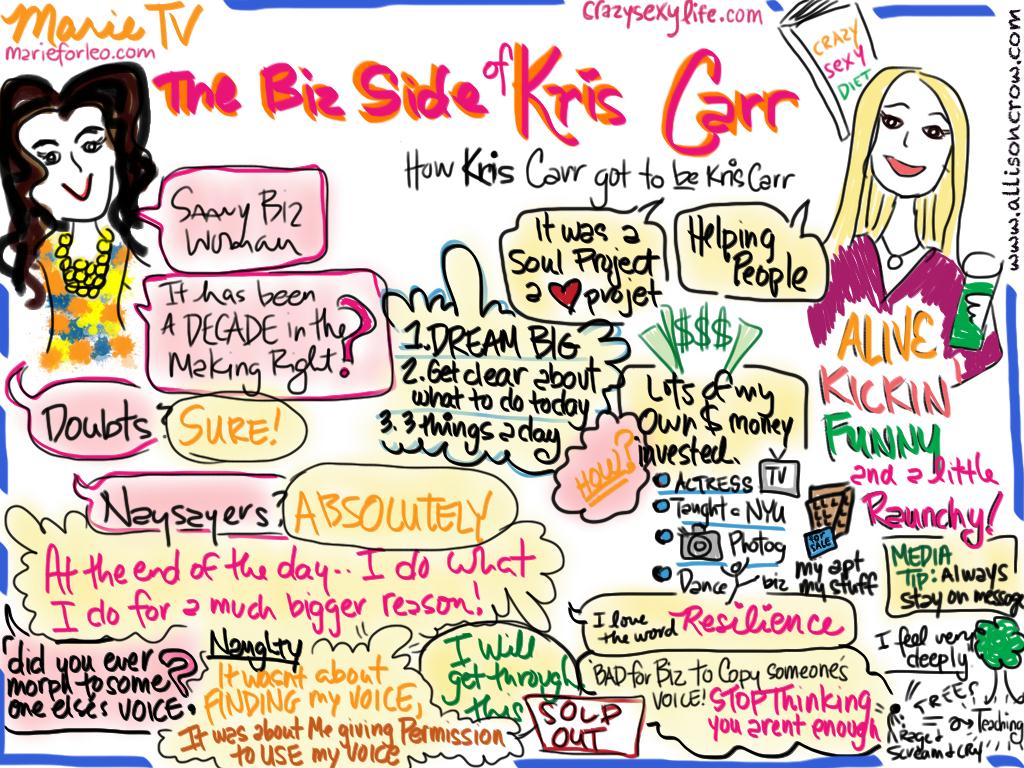 Today is my off day, so I decided to do a little fun-for-my-eyes-and-ears work, and came across this video by Marie Forelo about how Kris Carr got to be KRIS CARR.
About 4 minutes in, I hit the pause button and grabbed my trusty iPad for a doodle fest.  I was inspired, reminded, and affirmed:
Keep dreaming Big

It takes time

Be Resilient

Keep using MY OWN voice
Thanks, Beauties -for sharing your sass, your wisdom, and your stories.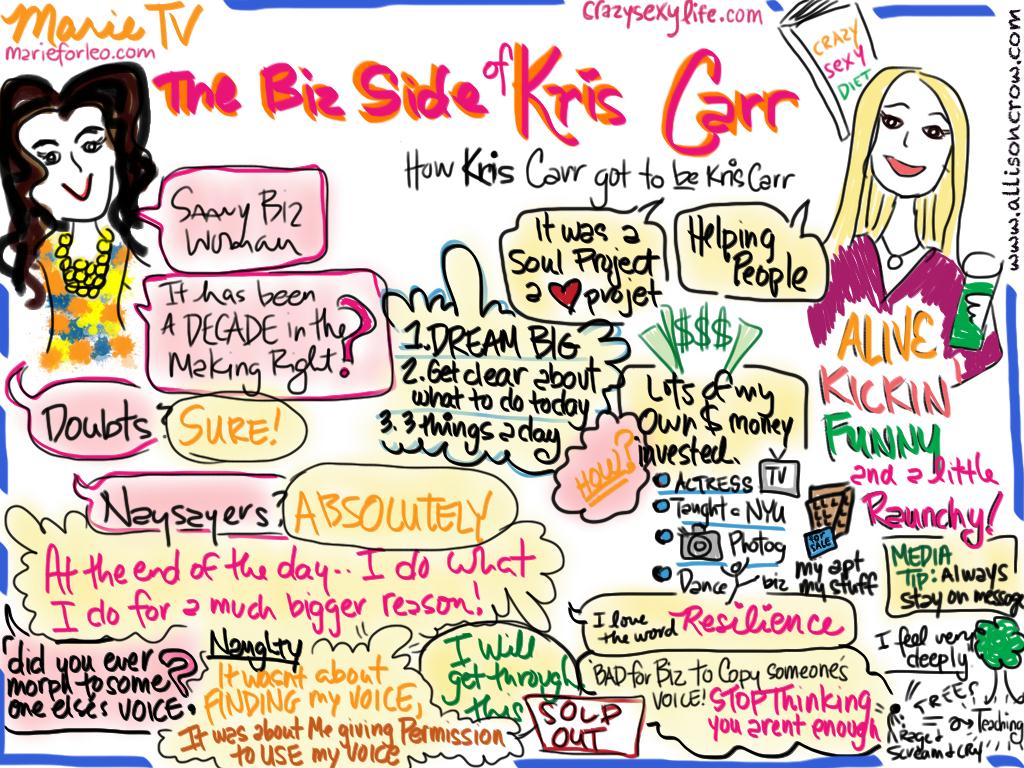 & if you liked this post, please share it!

Wanna get my free at home coaching kit? Click here to join my community and receive these goodies!