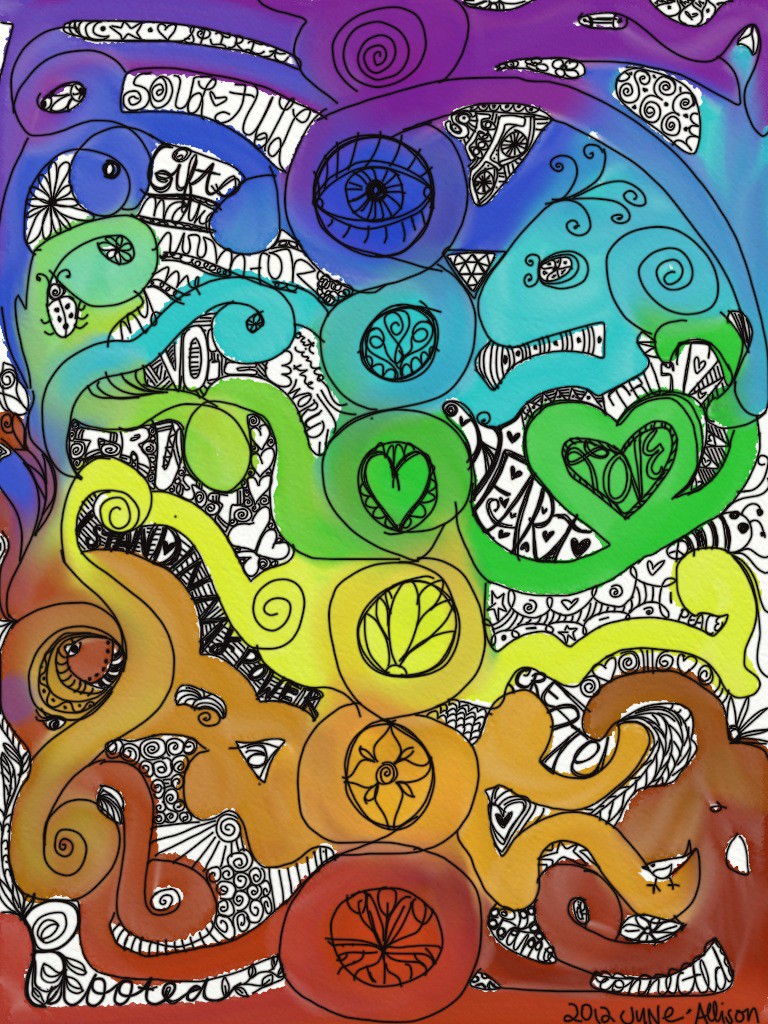 This was was a multi-day meditation doodle I completed this week.  It started out as simple round chakra spheres…and flowed from there.
Doodle meditation is one of the ways I clear my mind, play in the energies and colors I'm feeling, and one of the sacred ways I allow the divine to flow. Teaching the Meditation and Manifestation with Markers class has been just a tickle lately.  The students post their pictures in a private forum..and I may have to ask if anyone is willing to share! I love that these beautiful people are not only meditating, but also dipping deep in to their creative I AMness and spilling on to a blank canvass.  Pure visual and spiritual joy.
May you who see this feel balanced, may your chakras be cleared, your foundation deeply rooted and your spirit fully connected.  Much love.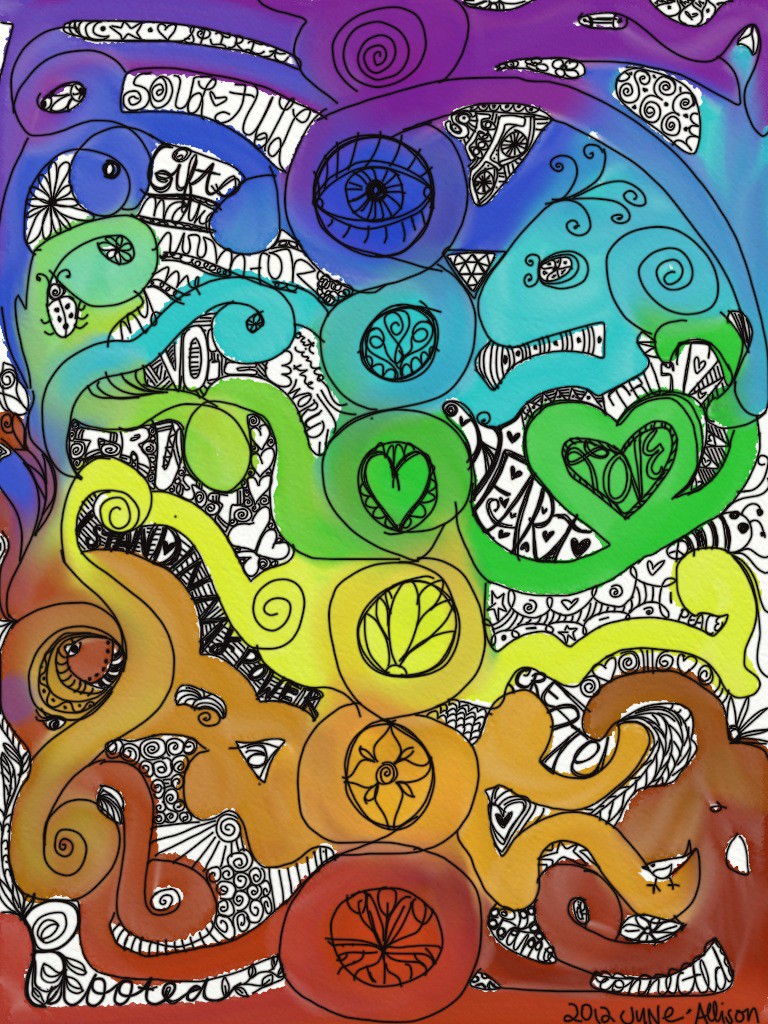 Do you doodle? I would love to see your doodles!