Hmm. Using the phrase "shitty meditation" seems almost blasphemous, doesn't it? After all, meditation is supposed to be a beautiful, peaceful thing: a gift from the Universe that allows our mind to quiet and connect.
Then there's the word "shitty" – an image that resonates as something not quite so beautiful.
So why in the world would I put them together?
Truthfully, it's because they make for a great phrase and intriguing headline.
But it's also because I wish to point out that even shitty meditation can be good meditation. Seriously.

One of the members of my team (to protect his anonymity we'll just call him Mark Bingaman) recently shared with me his frustration over a downturn in his ability to meditate at the level – and with the results – that he wished. In the past, he'd meditated with fantastic results and appreciated the peace and clarity of mind that it brought.
But in the past year or so – even though he loved how it made him feel – he'd been seized by a strange rebellion that saw him flat out refuse to practice the technique. However, he's recently started working on getting back into the discipline but has found it to be especially difficult to achieve the concentration, focus, and relaxation that he knows makes for a great spiritual experience.
Thus, he feels he's experiencing some pretty shitty meditation.
And you know what? I think that's okay. Let's go with the working theory that shitty meditation is far better than no meditation at all. Because it is.
Like I told Mark, why not give yourself permission to not be perfect and just do it anyway? It's way too easy to allow yourself the frustration and thus a convenient excuse to avoid or give up the practice altogether. I mean, c'mon, part of the reason many of us meditate is to alleviate the frustration we feel over not being perfect. So being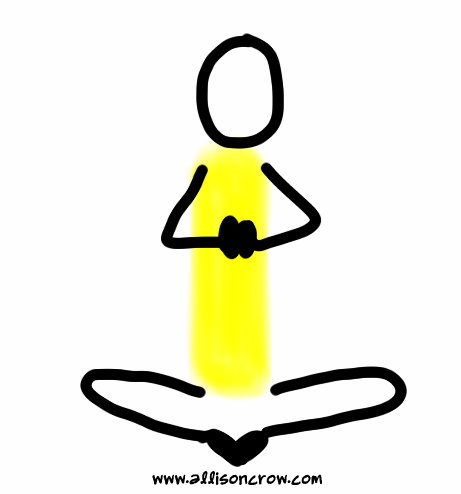 frustrated over our inability to "properly" meditate isn't helpful. Meditation is a practice. Not a performance.We all know that yes, meditation can be difficult. Shutting out the world and calming down the mind is not easy. But we meditate because we want the peace and connection that it brings, along with a sense that perfection is not necessarily necessary.
Don't forget there's a reason that meditation is often referred to as a "discipline" – chiefly the fact that it requires discipline. It demands practice. It calls for a commitment of daily time. Ideally some in the morning, a bit in the evening, and maybe even a tad throughout the day.
If you're new to meditation or trying to get back in the groove, please remember that like everything else, it requires practice if you're to find a significant level of success. The mind can be a strange thing in that it really, really likes to be constantly running, whirring, and planning. So learning the tools and tricks to make it shut up requires some effort and practice.
Accept the fact that your meditation – at least early on – is not always going to be ideal. In fact, yes, you're going to often feel that you're a failure because you're experiencing some ridiculously shitty meditation. Give yourself permission to not be perfect. Just do it anyway. And remember…it is truly a PRACTICE, not a performance.
In all honesty – there are many times…when I'm practicing shitty meditation. I can't quite bring myself to sit up, to even stay awake. Sometimes mid-meditation one of my dogs demands to be let out to pee. Sometimes I meditate with one eye on Facebook. Yep… Full disclosure – I've been known to have some pretty shitty meditation sessions ~ that in fact ~ ended up being the miracle in my day.
So, please go ahead and enjoy your shitty meditation…. I know that I will continue to enjoy mine.
.