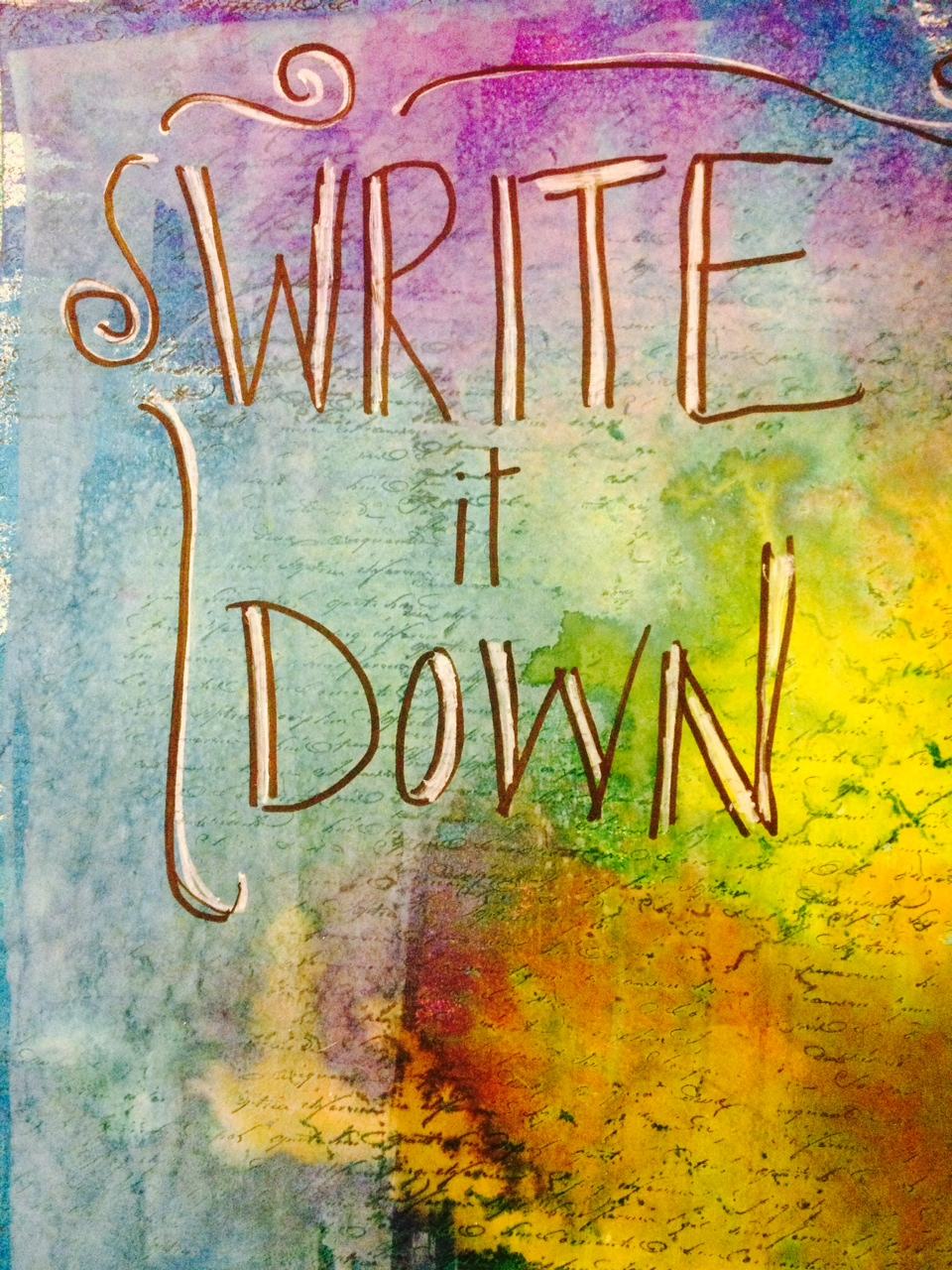 Regardless of how fantastic or badly things are going in your life right now, there's probably an important decision or choice you need to make soon. Maybe it's a plan, goal, or desire that's gnawing away on your insides. Perhaps it's a business plan, career or relationship change, or just something as fun as the urge to buy a sailboat.  Really, anything you want to create in your life…
Most of us have the silly idea that we need to wait for a bolt of inspiration and the flashing lights of HOW TO to jolt us into a new realm of inspiration and motivation. It's been my personal experience that the bolt of lightning and the flashing lightss really don't occur. I have to do something to nudge the  idea along.  The movement comes from within me, by choice, to take action.
Here's a little fact that's as certain as the sun setting at the end of the day: nothing is going to happen until you put it down on paper. WRITE it DOWN!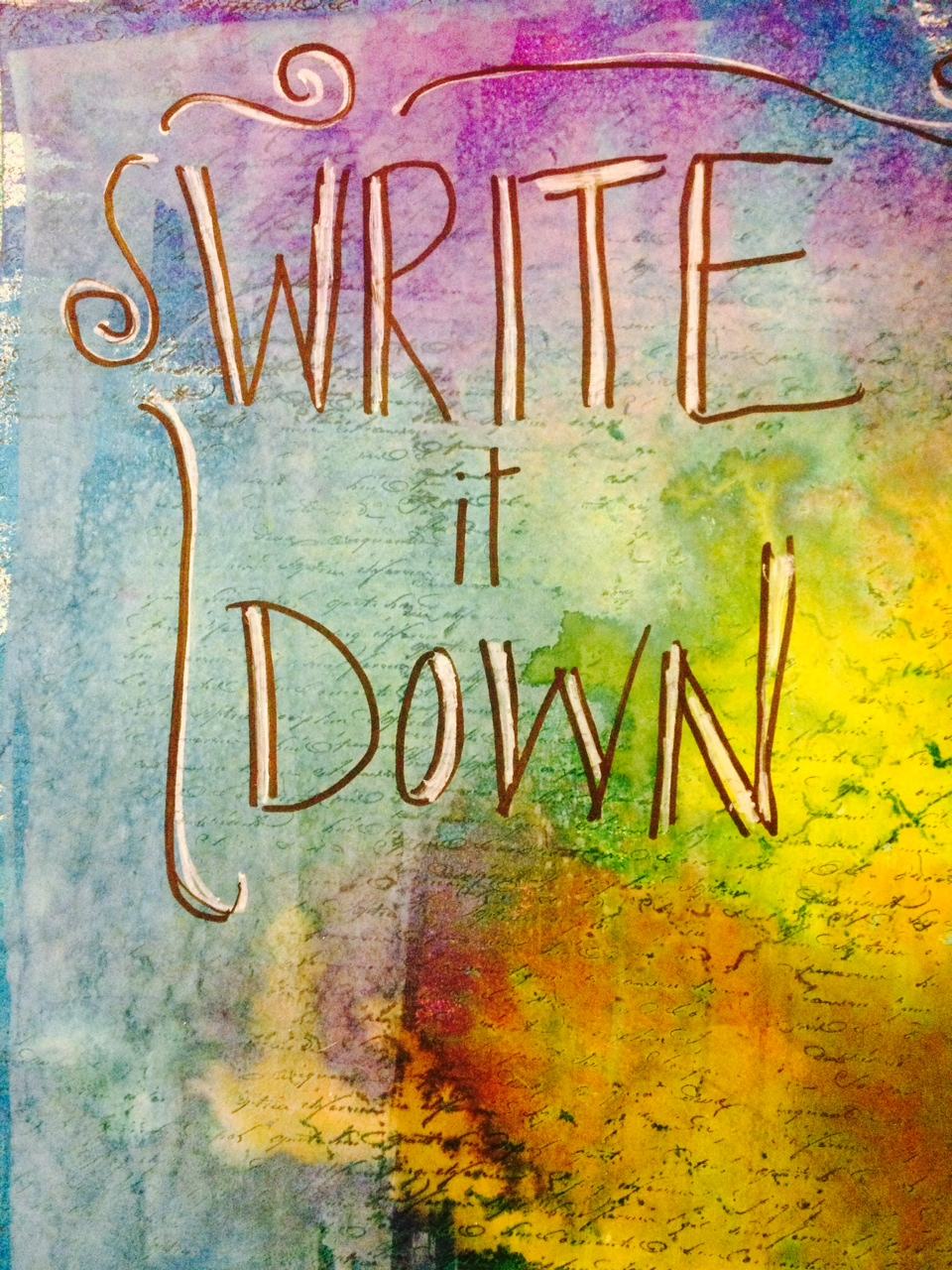 Start Simple
Start with this: what is the ONE step that can move you toward your dream? There's no reason to write everything out at once. Nothing is forcing you to develop your 18-Step program to success right now.
No, we're not looking for charts, graphs, and Excel sheets here. Just you, your crayons, markers, a notebook, and whatever else will suffice. If it was just you, and you didn't have the objections of your partner, family, friends, or even that annoying, rational voice in your own head, what would your FIRST step be?
The great thing is that your goal here is to eventually write a totally unreasonable plan. Yes, I said unreasonable. Let your brain bust all the walls and break all the rules.  Let it begin to imagine bending time and space by just writing down an unreasonable play.  Play with it!  What makes sense, what is logical, and what everyone else wants are factors that you are – at least for now – tossing on the cutting room floor.
So I ask again: what is the ONE step that can move you toward your dream?
This need or desire has probably been percolating in your mind for some time, and now is the moment that you need to give it a breath of life by slipping it into written form. You will never have the guts to take this step in real life until you have the fortitude to start writing it down. Playing with it – stroking and stoking the idea – on paper is your safe place to start.
Remember to avoid the urge to jump straight to Step 105. That's way too overwhelming. All that you care about here is Step One and considering what life may be like if you were to put this totally unreasonable plan into action.
How to handle the "yeah-but's"
It's at this point that the "yeah-but's" will start to show up. Those are the annoying voices in your head screaming things like "yeah, you could do this, but there's way too much risk involved."
If you'd like, feel free to be polite to these voices. Nicely ask them to back off and even use a "yeah, but" against them in return. Calmly explain to the voices, "yeah, but you're not here right now."
You're not working in fear at this point. You're not worried about what may happen down the road if all of the ifs, buts, and potential disasters come to pass. You are only concerned about the step that is before you right now.
What is it that you want to create in your life?
Write that down.
What is the ONE step that can move you toward your dream? What is the best case scenario? What would it be like if….and just write it down!