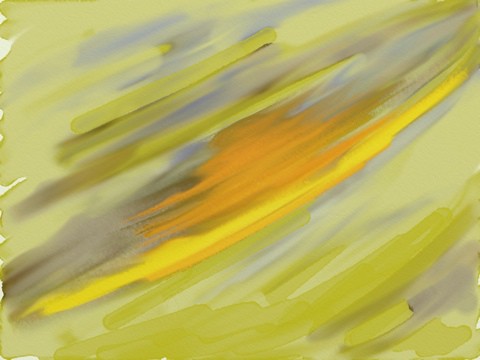 This painting…I'm calling 'summer day.' Really, it is just a doodle on my iPad with the Art Rage app.. http://www.artrage.com/artrage-ipad-main.html
There are so many apps for artists…or doodlers…or anyone looking to awaken their creativity.
Artrage is a little different, in that it brings texture to the work. Paint can be glopped on the canvas and spread with a knife just like in real life. And just like in real life, I'm not sure what to do with all the tools…but I still experiment, explore and play.
And it is the exploration that I find the most pleasure…usually not the final product. In exploration…I can really leave the critic behind. There is something about being childlike and free creating again with paint. With the iPad..I can do it anywhere without having to spend hundreds on canvas and paints and brushes. It is just a beginning of a new journey…
What you you like to explore…with freedom and without the critic? I'll bet there is an app for that!