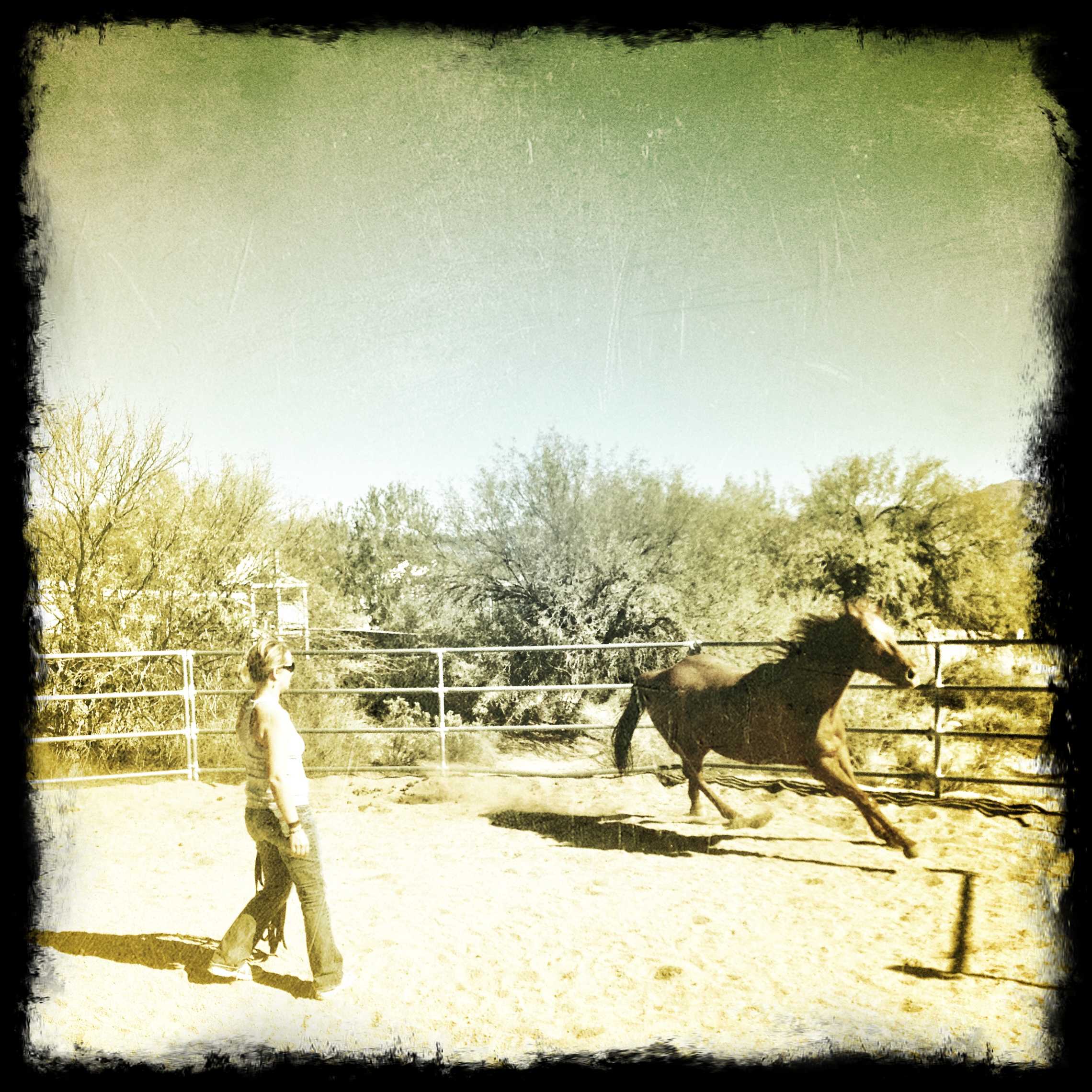 in this world of horses
somewhere foreign to me.
i can not rely on my intellect.
even my intuition is frazzled.
breathe.  breathe again.
let the mind mucking fucking go
forget my head – feel my heart.
in this arena of horses
standing in a herd
i feel like a nerd
because i'm judging me
judging because it is all new.
i am nervous.
i am unsure.
i am trapped in my thoughts.
dogs, i can do — dogs, i know.
horses you are foreign to me
and then i hear your message:
– there is no do here, love….JUST BE.
____________________________________________________________________________
This is what came out in my journal after the first day of my 2 day experience with  Intuitive Life & Equus Coach Stacey J. Warner.
She was a delivery from the UPS (Universal Providing System) last October.  I had just asked the Universe for some "horse time" in my life, and not 10 minutes later, I received an email from Stacey about possibly working together to put on an Equus Coaching Retreat together.
After a few minute phone call and a KNOWING our vibes were connected, these few days have been on my calendar for the last few months. Of course the things I learned in my time with Stacey, in my time with the horses, and the other creatures of the Reigning Grace Ranch, were all in line with the other messages I've been hearing from my Inner Whisper. Thank you Universe for speaking so clearly to me, even in the muck of my mind.
The photo is actually from one of my last sessions – where I am finally calm and using my energy from within, instead of trying to think or perform in the ring.
This was MY message.  What will YOUR message be, what will you learn, when you encounter a 1200 lb intuitive creature in the round pen?
You can see the entire album of photos on facebook here.