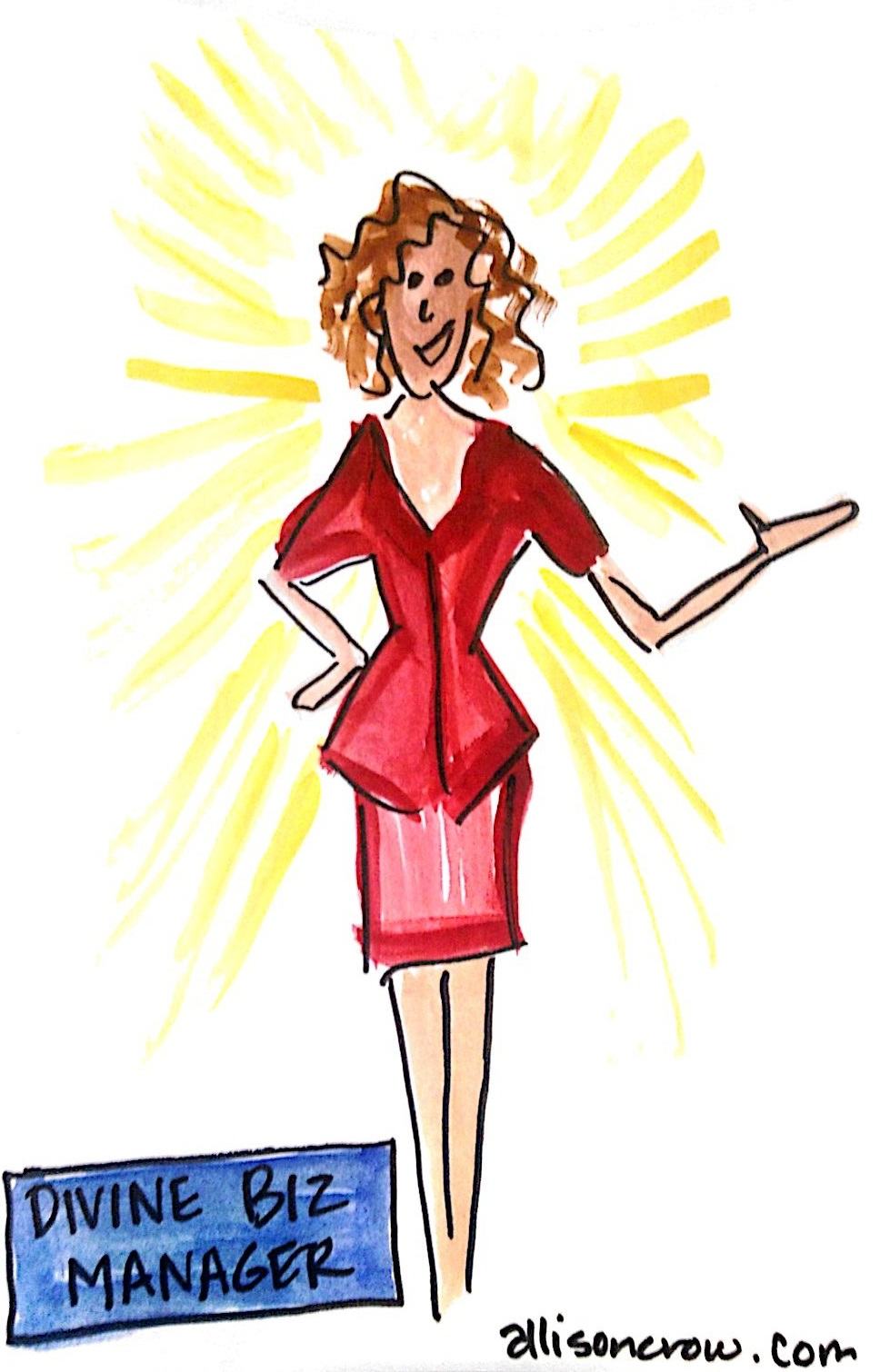 Hello Biz Mavens,
Yes, you entrepreneurial and visionary souls.  I know the journey you are on. I know how hard you work and how much you do for the world.  There is a hire you can make, this very day that can change everything for you and your business.
Many of you have heard of the inner loving presence within that I call your Inner Whisper. This hire, is closely related to your Inner Whisper, and has just as much love and wisdom.
I would like to introduce you to your Divine Business Manager/Adviser:
So many of us are looking for outside help with our businesses. We follow the guru's and we hire coaches. I've done that very thing and I believe in coaching and support. Don't get me wrong, I myself get hired to guide others with business and am a guru for some.  And one of the first things I do with my clients is introduce them to this Divine aspect of themselves.
Your Divine Business Manager
Was the birth mother of your business idea
Is the constant fuel to your passion
Has brilliant ideas
Guides you to the best resources, teachers, and outside help.
She can show you where your biz needs a little love and care.
She gives you recognition and praise for the great work you do.
She reminds you when to rest, and practice self care.
She stirs up inspired action in you – and gives you those bursts of amazing productive energy.
She quiets your fears, insecurities, and your ego when they butt in.
She  has amazing business moxie and knowledge.
She is smart with numbers and money.

She works with your body and your intuition to communication with you.

She is the most skilled consultant, coach, mentor, adviser, and friend.

She doesn't require a salary, wages, or even insurance.


She is on call 24/7

And you don't have to tell the IRS about working with her.

Here is the catch, though.  Your DBM is always available to you – and YOU MUST CHOOSE to CONSULT with HER.  Yep, you gotta ASK for her support and help.
HOW TO WORK WITH YOUR DIVINE BUSINESS MANAGER
Tap in, slow down, pull away from the computer, and take a few deep breaths.  Maybe even put your hand on your heart.  Once you have dropped in to a space of peace, just ask her for guidance.
You can ask her specific questions, or general.  And you can ask her to show you what is going really well ~ she LOVES to give your praise and encouragement.
Ask her a question, and write down the first thing that comes to your mind.  Her voice is always wise, loving, and clear – never makes comparison or uses shame and SHOULD is not in her vocabulary.
If this is your first time meeting her, it may take some time for you to get to know her, to recognize her.  Allow for that, just like you would any other employee or business support.  Set an appointment with her every day you work in your business.  Spend just a few minutes with her before your workday starts.  Allow her to use her gifts in your business. Be willing to receive her guidance.
I promise, it will be the most important hire you will EVER make.
Your job is to listen, to learn to hear her voice.
Follow me on Facebook    Tweet me on Twitter @allicrow
& if you liked this post, please share it with the tools below this post!
Wanna get my free at home coaching kit? Click here to join my community and receive these soul-full tools for your life and biz!