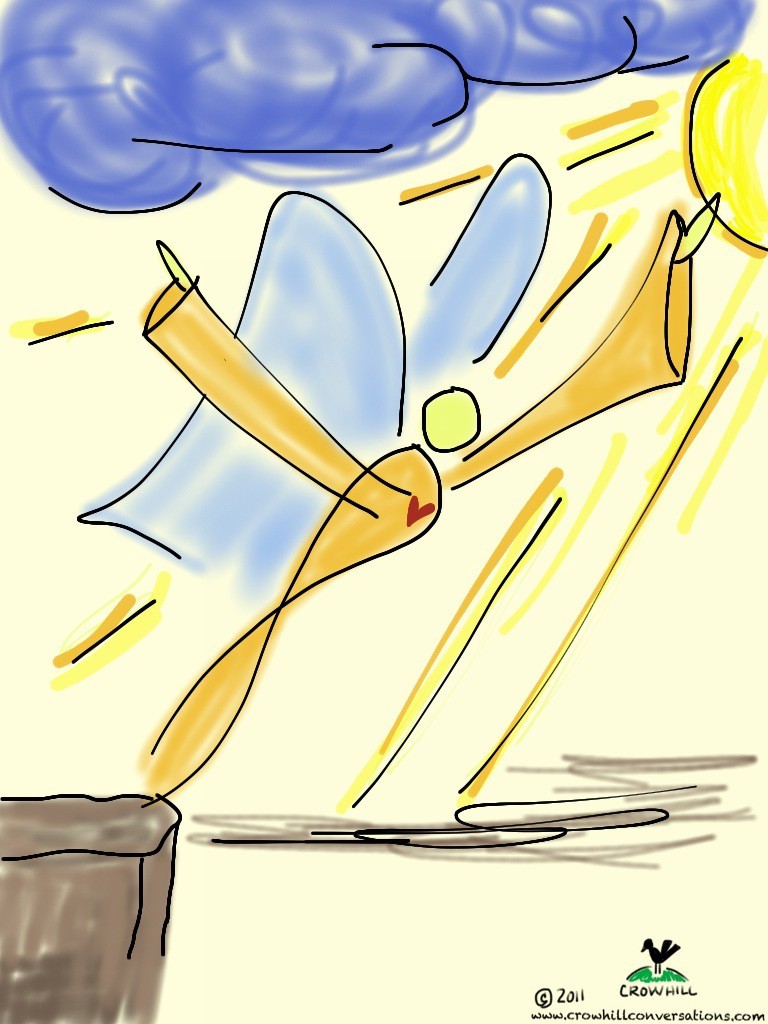 There was a time when the work I was doing was sucking my soul.
I was  good — no–  effing AMAZING at it, known for being the best in nation in a company of almost 100,000.  I made a hefty 6 figure living. I was adored by my peers, my clients and, my colleagues. The work was actually fulfilling– and yet somehow I knew there was something beyond the cement walls, snazzy suits, and towing the (albeit empowering) company line.  Deeply KNOWING there was more, was the hole none of the good stuff couldn't fill. (And believe me — there was lots of good stuff, and LOTS & LOTS of good people).
The first time I left, I blamed it on someone else. Someone made a rude quip about my value and I responded with a resignation letter. It was all their fault.  No public bashing, not too much drama — at least on the outside.  On the inside though, I felt empty and only blamed them for making me that way.
"If they had only seen my value" my ego said.
My Inner Whisper replied and said, "Then you would have never left, my dear– and if they HAD seen your value, then YOU would never see it for yourself."
I had my lesson to learn and when I stuck my Egoistic stake in the ground, the loving Universe made sure I was going to learn that lesson.  And instead of a whole new scene…the Universe took me right back to where I came from and said, "Darling, let's give this a go one more time."
And so I ended up back in the same place that I'd just left — with a promotion.  WTF???
And again, I found wild success, clients, and cash. Not much favor though- my voice and platform were quietly silenced by the powers that governed.   I wrestled for a few more years between downgrading my value and defending my value (neither served me by the way).  Something still itched in my heart and said there was more… and that I was BORN to have a VOICE.
For a while, I was wrestling with my mind as my biggest tool, and then I had a coaching session that changed everything: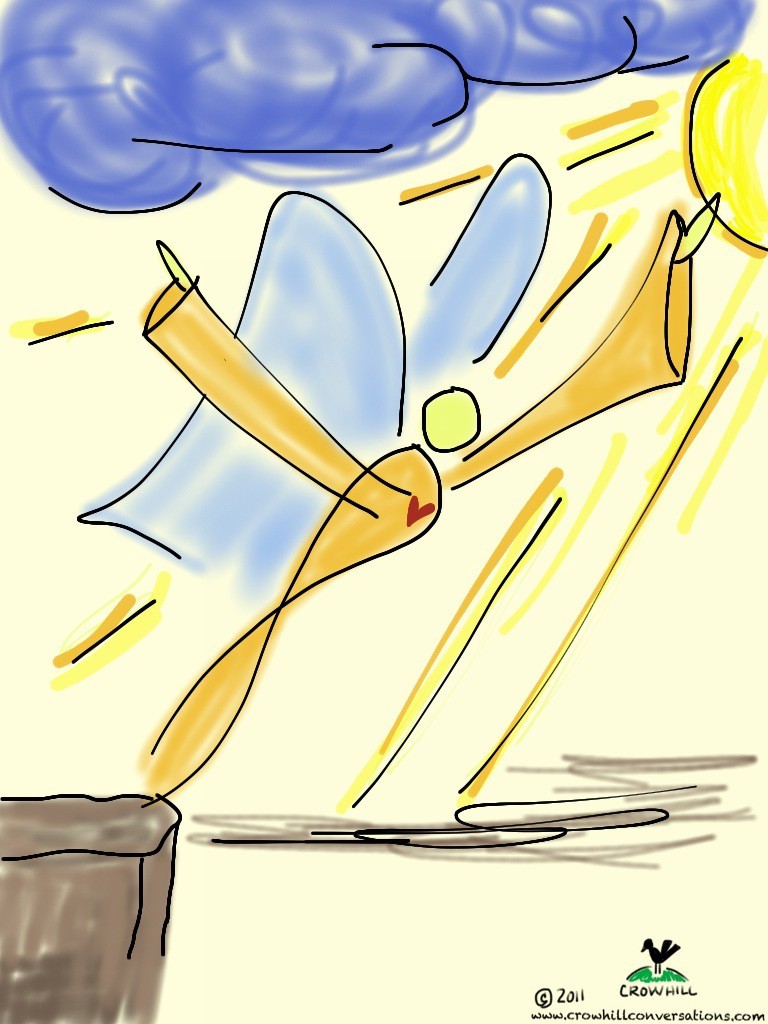 I met my Angel-ness – a version of my most loud and alive Inner Whisper – my true future self.
From then on, the conversation in my heart, and in my head, and with my coaches, and was all centered around hearing that voice clearly.  I was so used to hearing the voice of the world, and my husband, and my boss, and my own egoistic fear and inner critic- (ALL MY PROGRAMMING).   I had to spend sweet, loving time getting to know this new Truth that had been with me all along. I spent about a year falling in love with my Divine Spirit and she taught me:
I was value – no matter where I worked, or what results I did or didn't achieve. 

I was love – whether or not my marriage made it.

I needed to value me.

I needed to support me.

I needed to love me.
And once I had steady footing, I made my final move. (Not before pulling one FINAL Angel Guidance card that said- and I'm NOT kidding you- "GO FOR IT."
This time, it wasn't away from THEM — It was a grand move TOWARD ME!
That was the difference.  You can leave a job…. and you will end up leaving another job, and another.  When you stop focusing on what you are leaving, you are free to focus on where you are going.  And when you start loving yourself enough to LISTEN to that voice within, that Inner Whisper – YOUR Future Self – Your Angel-ness — you will see your path and realize that when you move TOWARD YOUR SELF success is the only possibility.
Come back tomorrow, I will give you tips and strategies for learning to hear that Inner Whisper around this topic of leaving Soul-Sucking work and moving toward Soul-Loving work (I'll even show you photos that CLEARLY show both the soul-suck and the soul-full).
You deserve to move toward you….and I'm happy to use my journey to help show you HOW.
& if you liked this post, please share it!

Wanna get my free at home coaching kit? Click here to join my community and receive these goodies!