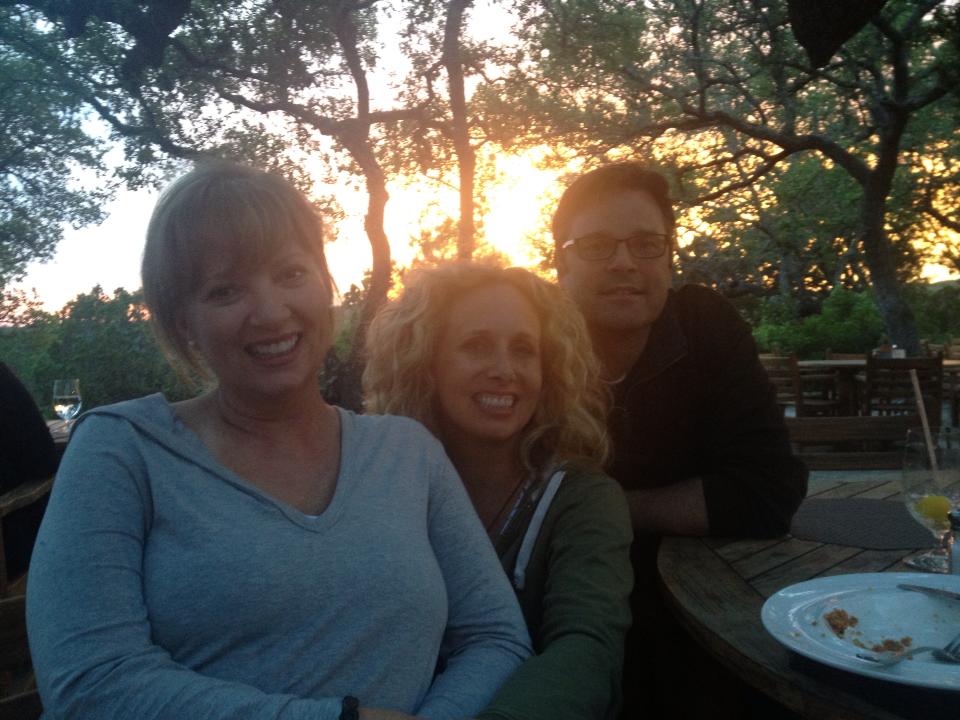 An Ending is Always the Start of A New Beginning
Jill and Klaus, business colleagues and co-leaders, came to me just over a year ago.  Having been abruptly fired from a big-box real estate company, they were launching a new independent real estate brokerage, and coping with a frivolous law suit meant to exhaust their funds and bully them out of the conventional real estate industry.  Many people would have shriveled into the pain and defeat.  Not these two.
Jill had big dreams, and saw her mid-career crash and burn as a chance to change vehicles – a chance to start something new.  She aligned with Klaus, and together, they said they wanted to hire me to help them feel good during this process.  That was it.  Not to achieve mondo goals, or hit mega numbers, but to stay in alignment in heart and mindset while embarking on this new journey.  This is just a snapshot of the story of my clients Jill and Klaus, and their unconventional success in a conventional world began.
Jill and Klaus had had great success at their former company.  But they knew there was something more.  Somewhere along the old path ACHIEVEMENT at all costs had become the dominant vibration.  Achievement isn't bad, we all agreed – Success is good, and Jill and Klaus wanted to infuse their new venture with something more.   In their fresh start, my clients were willing to look at an unconventional way of building a company and creating success.
Hard work, systems, hitting numbers, striving, discipline ~ these are all valid conventional means to achievement and success.  For Jill and Klaus, for many of my clients ~ at the end of the day, there is a deep inner desire that longs to be fulfilled in and through work.  There begins to be a knowing that the "more is better" mentality can leave us exhausted, empty, raw, and wounded. — that maybe "better is actually better."  Jill and Klaus wanted something different than more.   They wanted BETTER.
Get in Alignment and Then
From the beginning, we set aside the numbers and the spreadsheets and the rules of business (just set them aside, not trashing them).  I taught them about the concept of alignment.  Aligning with their deepest core values.  Aligning with their true nature and energy, and challenged them to come up with the top three energies they wanted their company to be built one.
What did they want their agents to feel every day?
What did they want to create each and every day?
What energy did they want to trickle down to each and every being that encountered their office, their agents, and anyone associated with their company?
What did they feel completely excited about creating?
They came up with :
Love
Service
Fun
Being in alignment with Love, Service, and Fun gave these two leaders a daily mission.  Every action, every thought, every decision was held up against these three energies.
What I love about Jill and Klaus, was they chose not only me as a coach, they also hired a business consultant to support them in the details of a real estate business.  So often we forsake our inner work and value only the outer work.  Or, we honor the inner work and don't take the business actions we need to move on to create something amazing.  I highly comment Jill and Klaus for hiring not 1, but 2 coaches to help them reach their dreams!  They honored both the inner and outer work — a completely unconventional (yet HIGHLY EFFECTIVE)  way of creating wild success.
Inspired Action
Many people think that energy work and the Law of Attraction are all about woo woo launching of intentions and then sitting back on your laurels in your pajamas to allow and receive it ~thus it is:
a). dismissed
b). ineffective
Doing the unconventional energy work and spiritual work behind a business becomes exponential effective when you combine it with inspired action….and I ask my clients to become masters of both. I teach my clients that obligation action creates energetic debt and literal debt, but that when we stay connected with our deepest desires, and when we align with our Divine purpose, we are able to take INSPIRED ACTION.  Action that feels good and feels effortless.  It isn't actually effortless – but when it is aligned and inspired – it certainly feels that way.
Energetic Alignment +  Inspired Action = Miracles in Life and Business.
One thing I heard them both say over and over, was their intention to SURPRISE & DELIGHT their agents.   They would come up with actionable steps that would surprise and delight the people they served.  They came from love, and chose to serve.  Their growth was a result of that energy.  Not of cold-calling, or hitting a set number of appointments.  No one wants to be a number, a tick mark on a to-d0 list.  Jill and Klaus chose a different kind of proactive client attraction.  They created clients and growth through Love Service and Fun.     As I write this, I'm so proud of them for growing to be the #19 office in production their market (1911 offices).  These numbers are HUGE for a small real estate brokerage.
Klaus and Jill, have step by step, become aware of their energies, made corrections to stay in alignment, and have achieved more in the past year than many do in a life time.
Dreams and Goals Realized… and a Black Cherry On Top
All of my clients are powerful, and unconventional.  These clients made a difference….and then some.  Jill and Klaus have accomplished all that they set out to do in a very short time and they took it a step further.  Because of their commitment to love and service – all while having fun, they were willing to set a totally fun-for-everyone goal.  Often in our sessions, this fun-for-everyone goal came up.  Not long ago, did they realize, there was nothing keeping them from having it realized ~ that the energy of love, service, and fun….that surprising and delighting their staff, agents, and clients was the very thing that allowed them to check this final goal off as complete!
Jill wrote this on facebook the other day:
The following is a quiz. (I never want this to sound boastful—I am just so excited watching things come together…and the thing I've learned in the past year is "Be not afraid"—so be not afraid and go after your goals!)

My goals in the past year have been:

1) Start my own office (check!)
2) Fill the office with productive, fun and kind agents (check!)
3) Bring National Trainers/Institute of Luxury Home Marketing to STL (check!)
4)__________________________________________?
The blank in the 4 position, was the fun-for-everyone goal.
I was beyond delighted to see this photo on facebook this week, and to get the report on our call ~ that the totally fun-for-everyone goal has been achieved!
Introducing……..
the REDKEY LIMO
The Limo ~ the fun-for everyone goal.   There are so many plans for this limo – ways to continue to surprise and delight both the company and their clients and the community.  But ,this is more than a black stretch limo.  It is fun, it is luxurious, is it indulgent.  And, it is also:
It is the essence of taking business seriously, and infusing it with love, service, and fun.
A symbol of the essence of success created in an unconventional way.
It is the epitome of surprise and delight.
It is a story of adventure and laughter.
It is a story of alignment, veering off course, and getting back in aliment again.
It is the letting go of old ways and old thinking and embracing new.
It is the willingness to learn and grow.
It is the result of being willing to invest in both inner work coaching, and outer-work coaching.
It is the willingness to self examine every week.
It is the willingness to #letlovewin in the face of a bully.
It is the willingness to trickle what you learn down to your children.
It is the dance of partnership – of the visionary and driver, and of the logic and numbers perfectly in step.

And, it is my ride when I come to St. Louis this fall! 
Congratulations Jill and Klaus! I'm so proud of what you have been willing and able to create! I celebrate you today, and look forward to helping you create your next miracle via love, service, and fun!