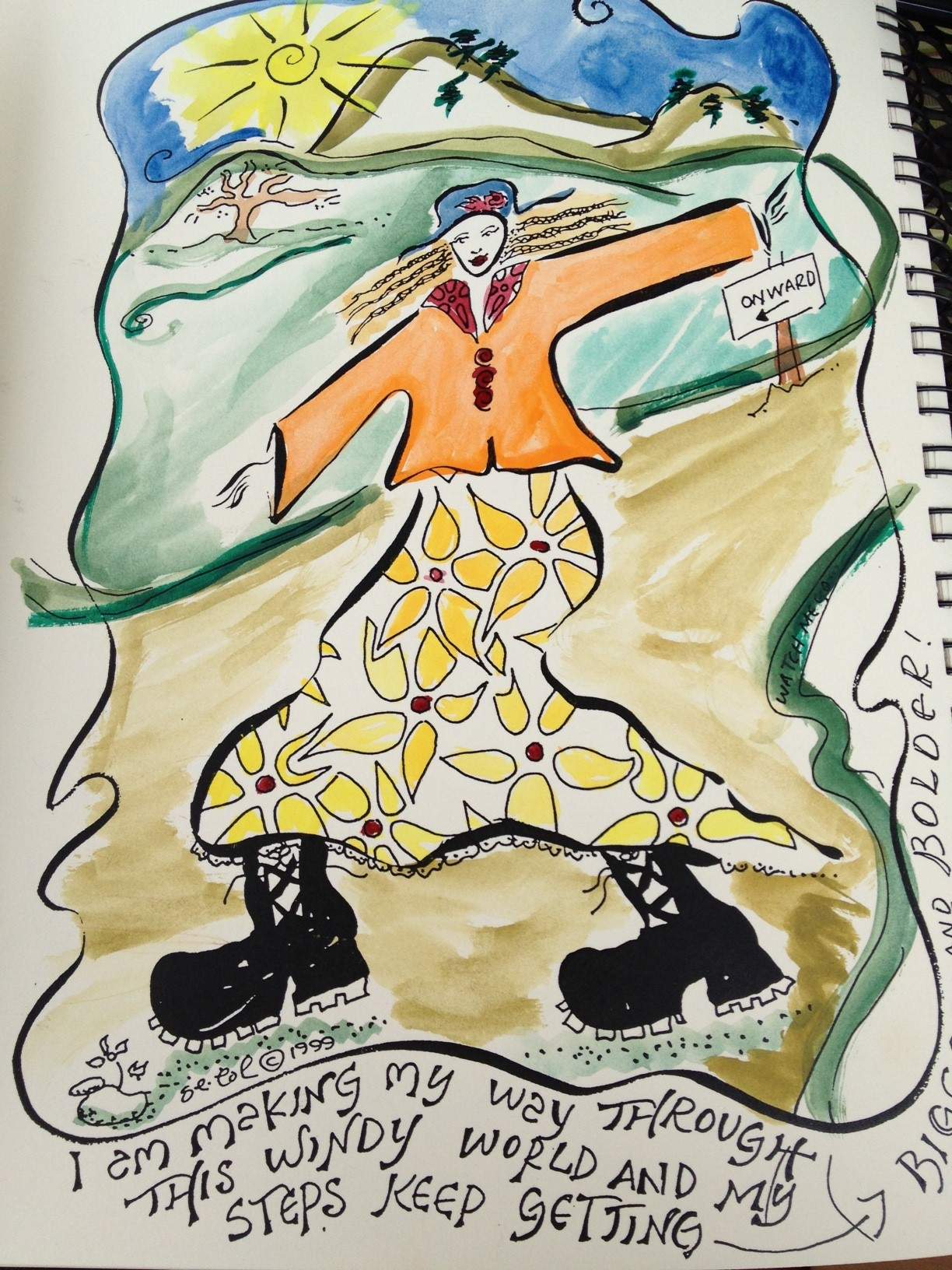 For some reason I thought I had a call with one of my coaches today..and then I was glad I didn't. With that hour in my schedule
I had finally set aside some time for myself….and began to look a little deeper inside. Instead of my call- I pulled my journals and paint off the shelf and began to read.
And the universe dropped this quote in my lap:
Everyone has talent. What is rare is the courage to follow the talent to the dark place where it leads. -Erica Jong.
No…it really isn't that dark—not the ending place. At first, maybe I thought it was some of the journey that feels a little dark. And then I realized, that it is only the stories in my mind that seem dark. I'm making up tremendous stories about the cost of moving forward– and none of them are true.
I'm making up lonely stories of isolation along the way.
I'm making up haunting stories of failure.
These stories keep me from visioning, they keep me from adventuring. And yet, none of them are true.
And so at the beginning of the journey– it is the unraveling of these stories that I will allow.
If I move forward, I may very well gain everything and lose nothing. Has the Universe not been FOR me every step of the way? Why would she abandon me now.
I have never been alone. Only I have withdrawn in to lonely places. Even then being with myself for periods of time is more filling that lonely. And every time I peek my head back out into the world I have been welcomed and loved and held by my inner circle and more.
As I move onward, I know that in the past I have never failed– everything I have done, every choice has led me here to this perfect place.
These silly stories have seemed so believable in my automatic listening to them.
And then, when I pause, and breathe, and go within– I can feel my truth stirring and lighting and dancing- eager to tome out in to the world.
Watch me go…..
ps: Journal page template  by Shiloh McCloud from She Moves to Her Own Rhythm painted by Allison Crow.