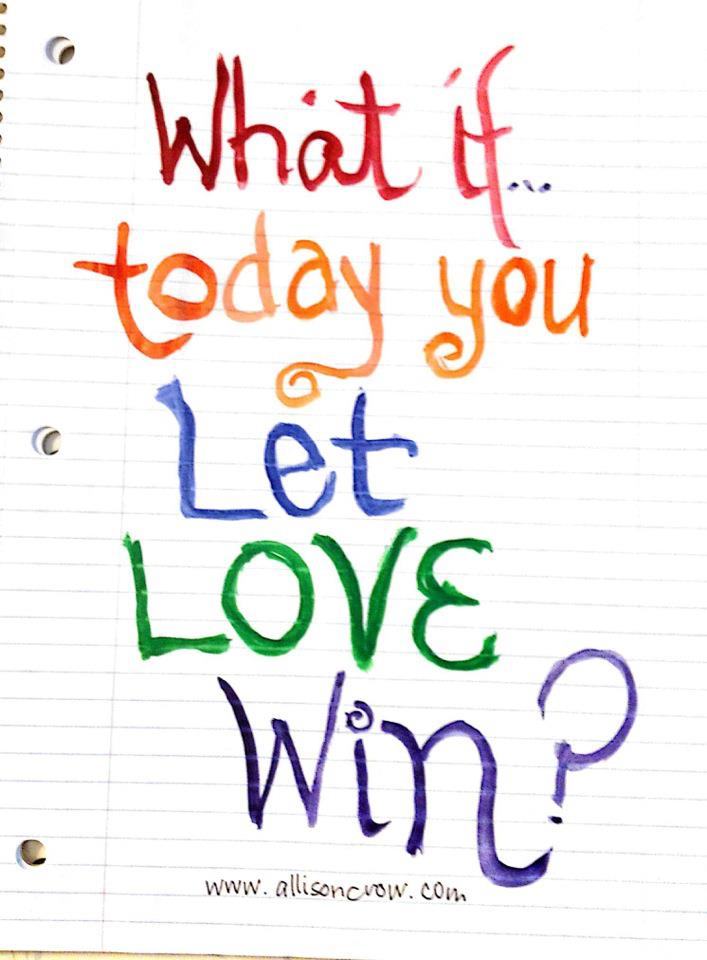 Fear creeps in like a fog.
Shame yells and screams…and shames.
And we begin to hide, and shrink, and reconsider.
But…consider for a moment,  what if………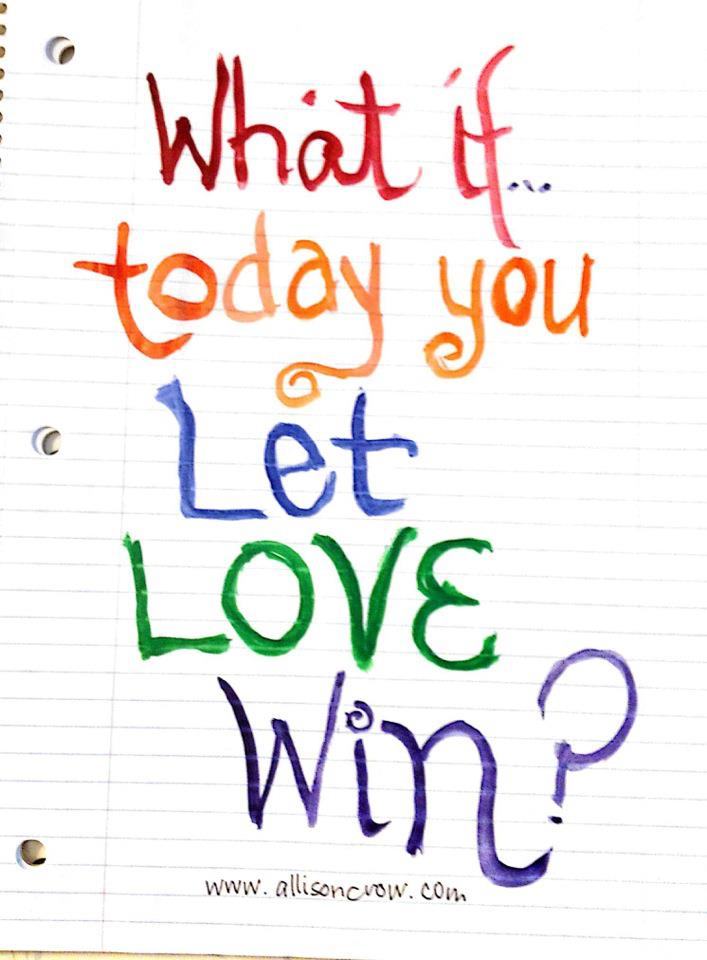 No yeah, buts….just consider for a moment what would happen if you let love win in your heart today?
Love for yourself?
Love for your family?
Love for your annoying boss?
Love for your laundry piles?
Love for the fear that keeps coming back?
What if, for today, you let love win?
Stop making up shit in your mind, and let love win.