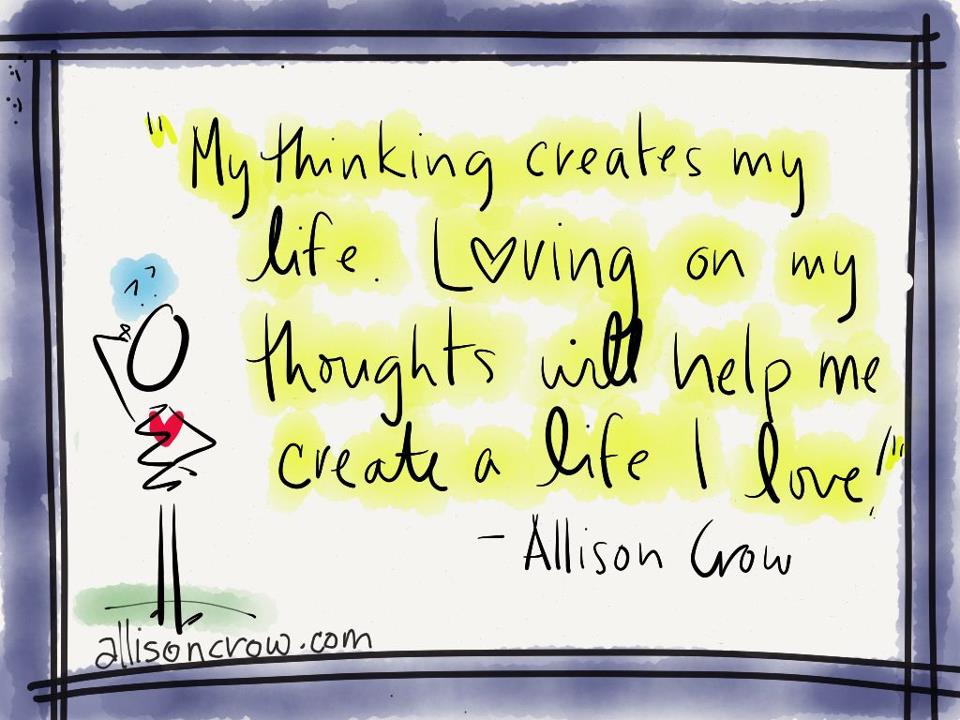 This week is light in my schedule.  In fact, the last few weeks has been light.  If I  had a J.O.B, I would be thankful, and as a business owner, I have a little wonky programming that needs soothing around this – in fact, it needs healing.
I'm feeling the itch, and in reading client journals, I see that other coaches/business owners are also feeling the itch of the slow down. As a recovering OVER-ACHIEVER this slow down is a part of my healing, and a part of living a soul-full life and a part of keeping the energy and alchemy of my business in balance.
Why the wonky programming label? Allow me to explain:
First of all, I'm working from a model by T. Harv Eker called PTFAR:
At any given time, one can find where they are on this model, and then track BACKWARDS to make a shift.
Here's what hasn't worked:
I felt yucky and useless because I haven't been as busy as I am in the spring and summer (launching tons of courses and coaching a full load). What I found myself doing was trying to TAKE ACTION to soothe the itch.  For the last few weeks, I used the analogy of dud fireworks.  I'd light an idea, desiring to launch it in to reality and shortly after that idea was lit –  PFFFFT – dud.  Every time. This led to more frustration and feelings of uselessness. And certainly, no new results. A hopeless cycle.
We live in this society that seems to esteem the doers and the achievers and so often to soothe an uncomfortable feeling we take ourselves mistakenly forward in this circle trying to change our results, without first changing the source of the problem in the first place.
Go BACKWARDS to MOVE FORWARD:
If we look at the model and work backwards to the source, then there is hope, then there is change.
If I recognize that I am feeling itchy and irritated about my slow down I can move backwards in the circle.  For me, the point of recognition is the FEELING stage.  For many this may be the RESULTS stage.  (I shifted to using the FEELINGS stage as my guidance tool when I realized that if I was FEELING in alignment, good, light ~ then I ALWAYS was getting the RESULTS I'd hoped for).  So here is what it looks like broken down:
FEELINGS:
emotionally itchy
discontent
restless
annoyed with my self
(and these could lead to panic, scarcity,  and, anxiety if not checked)
THOUGHTS:
I should be doing more
I should have a full schedule
I should be launching/creating/doing something
PROGRAMMING:
If I'm not busy, I'm not earning money
If I'm not busy, I'm not growing
If I'm not busy, I'm not valid– I'm useless
I'm only valid or significant if I have a to-do list a mile long
If I slow down and rest -business will dry up
I am nothing if I have nothing to do
Just because we believe it doesn't make it true and how reprogramming can bring healing.
Even as I write both my thoughts and feelings down, I KNOW that these statements simply aren't true. They are full of shame, scarcity and unworthiness.  I've done a lot of work questioning the stories I tell myself, and so I can recognize it pretty quickly once I isolate the thoughts and beliefs in my head by putting them on paper – a.k.a getting them out of my head.
Our thoughts terrify and traumatize us, especially if left unchecked. If you are holding tight to the beliefs in your head, and you put them on paper, and still believe them, I want to encourage you to question those stories even deeper.  See how connecting to Spirit, to your Inner Whisper, about the truth of your programming, can soften your thinking, release the shame, and begin the process of healing.
Here are a series of questions to ask yourself in questioning the THOUGHTS and PROGRAMMING in your mind:
Who says?
Who told you that first?
Where did you hear that?
Do you HAVE to believe that thought?
What if you didn't?
Does it feel good to believe that thought?
Is that thought moving you forward or holding you back?
Programming is like code.  Programming IS code.  It is the code that moves us through our every days, without our awareness. We live by the code in our minds. That code either serves us or holds us back.
This code was causing me suffering – and nothing but suffering so it is clearly time for a CODE TWEAK! Time to upgrade the thoughts and programming. Below you can see the trade ups I made on my original thinking, by slowing down, breathing, and asking my Inner Whisper what the DIVINELY ALIGNED PROGRAMMING is :
If I'm not busy, I'm not earning money-

NOT TRUE – there is always enough and the universe provides, and over time I have built systems and support into my business that bring income in, even while I'm not doing.  I can find a balance of doing and being.  In fact -BEING, REST, and the SLOW DOWN are essential to taking effective action.

AND, I am not in a dollars for hours business.  I have set it up that way and my past inspired actions have stored up both money and time for this hibernation season.

If I'm not busy, I'm not growing. 

NOT TRUE – I am always growing and learning.  Being present, sitting still is a beautiful, deep, soul-full way of growing.  AND, who says I always have to be growing? Look at nature.  Many plants and animals take time to hibernate, to rest, to go dormant.  They store up energy, food, fat, etc to allow for it.  How could I allow for hibernation that would restore my energy and bring forth new fruit in my life and my business?

If I'm not busy, I'm not valid– I'm useless. 

Not only NOT TRUE – but BULLSHIT! That is the inner critic shaming me.  The holy and sacred fact is, I AM, simply  by being, I AM VALID. I AM ENOUGH. The Universe brought me here. I am not my body, I am not my work, I am not my realtionships, I am not my talent.  I AM my SPIRIT and that simply is valid.  I AM LOVE.

I'm only valid or significant if I have a to-do list a mile long. 

NOT TRUE – See previous statement.

If I slow down and rest -business will dry up. 

NOT TRUE – Every living thing needs rest, needs space, needs slow down.  Athletes muscles need recovery time. The energy of your business, your heart, your mind need recovery time too, and when training and performing mode come back to the forefront, you will be better because you rested…because you allowed the slow time. No need to fill it with busy work, or self shaming or doubting thoughts. There is a time for everything under the sun, you can hear the whisper of your Spirit saying, I will hold you, I will provide and I have provided.  Allow this space and stillness, there will be a time to work again. That time is not now.  

I am nothing if I have nothing to do: 

NOT TRUE – See statements two and three.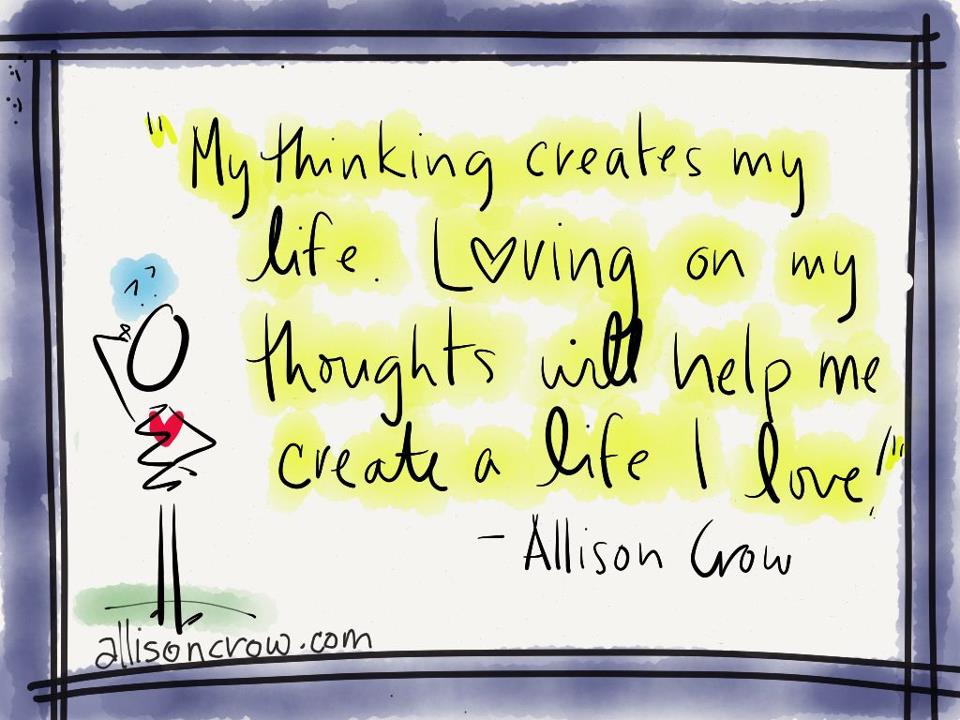 After trading these thoughts up for more loving and life-supporting thoughts, I can now re-program my thinking and being healing my life.
I am able to allow the ebb and flow of life, of business, of energy.  I am enough.  I trust the flow of life.  Just BE, day by day the energy of the universe will guide me.  When I listen to Spirit, I will hear the directions that will bless my life.  Life happens for me.  I appreciate time to slow down. IT IS OK For this week…THESE weeks to be slower…..remember Allison, winter, hibernation, recovery time. Everything you need is out there in this beautiful universe. It will all come- it has and does, at just the right time. You have everything you need now -and filling it with BUSYNESS is not the answer.
And now forward again.
I've adjusted my PROGRAMMING and can now move forward in the model.  My thinking is softened and the itch and restlessness are relieved. I can feel the peace and ease of trusting the flow of life, knowing that inspired action will come again in perfect timing. It may not be a permanent fix, but it is a start.  For new programming to take hold, we have to love ourselves enough to PRACTICE the new THINKING – A-HA! The INSPIRED ACTION! The practicing of the new programming will lead to new results!
And so I'm off to gently practice and sit with the new loving programming, repeating it in meditation, writing, journaling, and practicing it out in the world.  And, maybe I will take a nap, just because I can.
Follow me on Facebook    Tweet me on Twitter @allicrow
Wanna get my free at home coaching kit? Click here to join my community and receive these goodies!