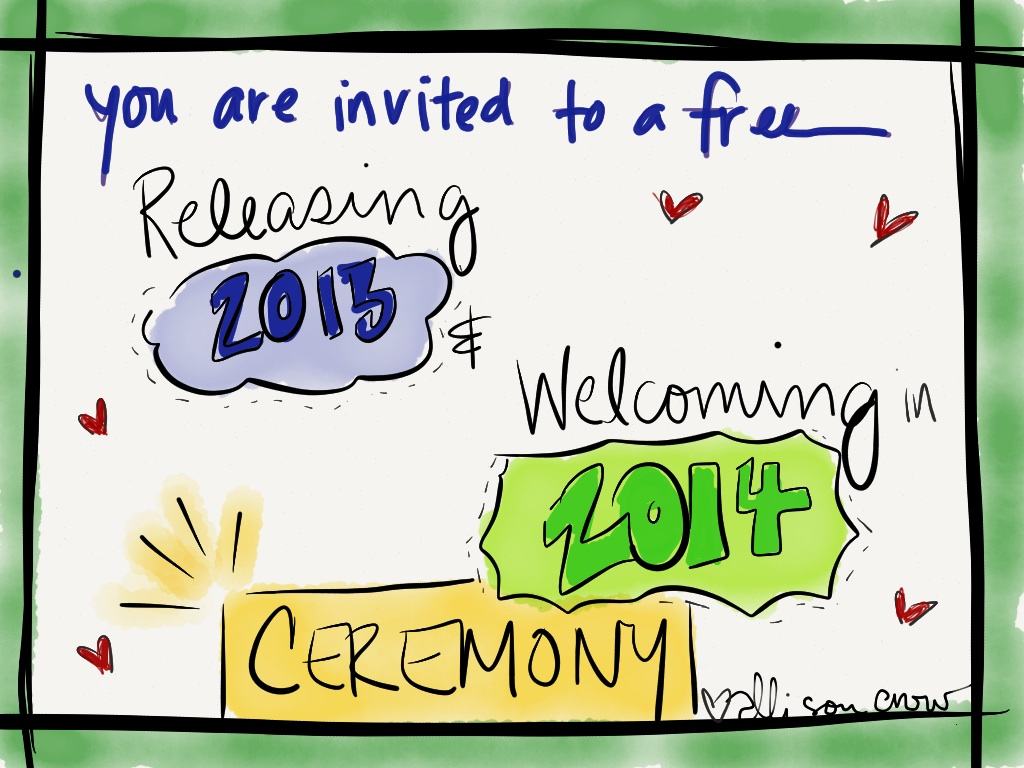 When we honor what was, and then release it, we can more fully step in to what is to come
 Join me and many others
for a free guided contemplative celebration call
to honor the ending of 2013 and to welcome in the new year.
Grab a journal, or sketchbook and your favorite pen, and come to the call.
I will also email out a visual workbook for participating in the ceremony.
This call will be recorded, so if you can't be there live,
register anyway to receive access to the recording and the free visual workbook!

The live call took place Dec 31 from 11:00-12:30 CST
but there is an online REPLAY available
so register anytime!
(This will be a tele-class that you can attend via listening online, or you can dial directly in via phone!)
This is my way of sending love out to you all,
of sharing in our ONENESS as we step in to the new year.
Please-share this and invite your friends!
Click to Tweet about this Ceremony! Invite your friends and followers
Register here to get your access email:
Oops! We could not locate your form.
ps – after you hit SUBMIT you will need to check your email once you have registered so that you can receive the call access and the visual workbook. Please add me to your safe senders list!