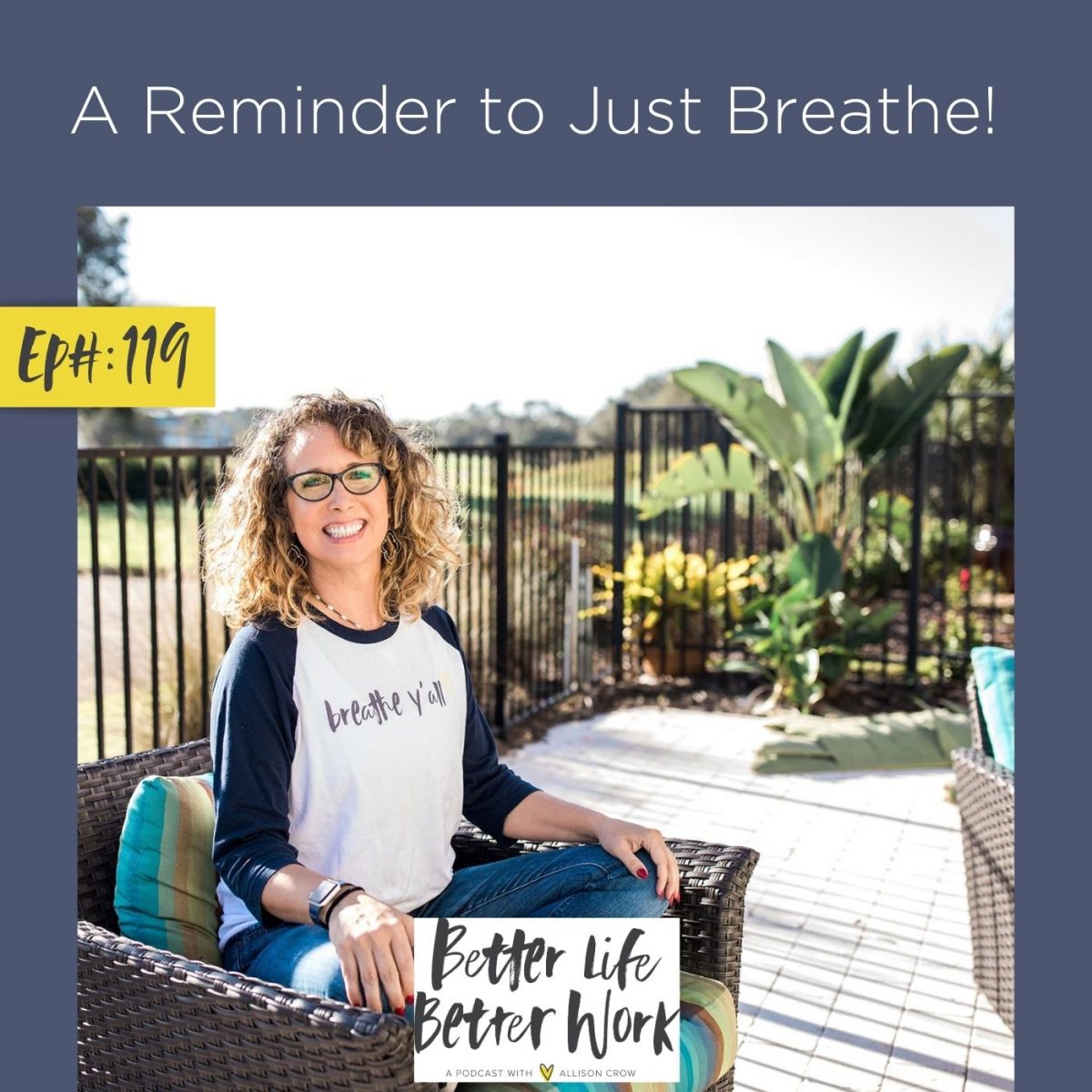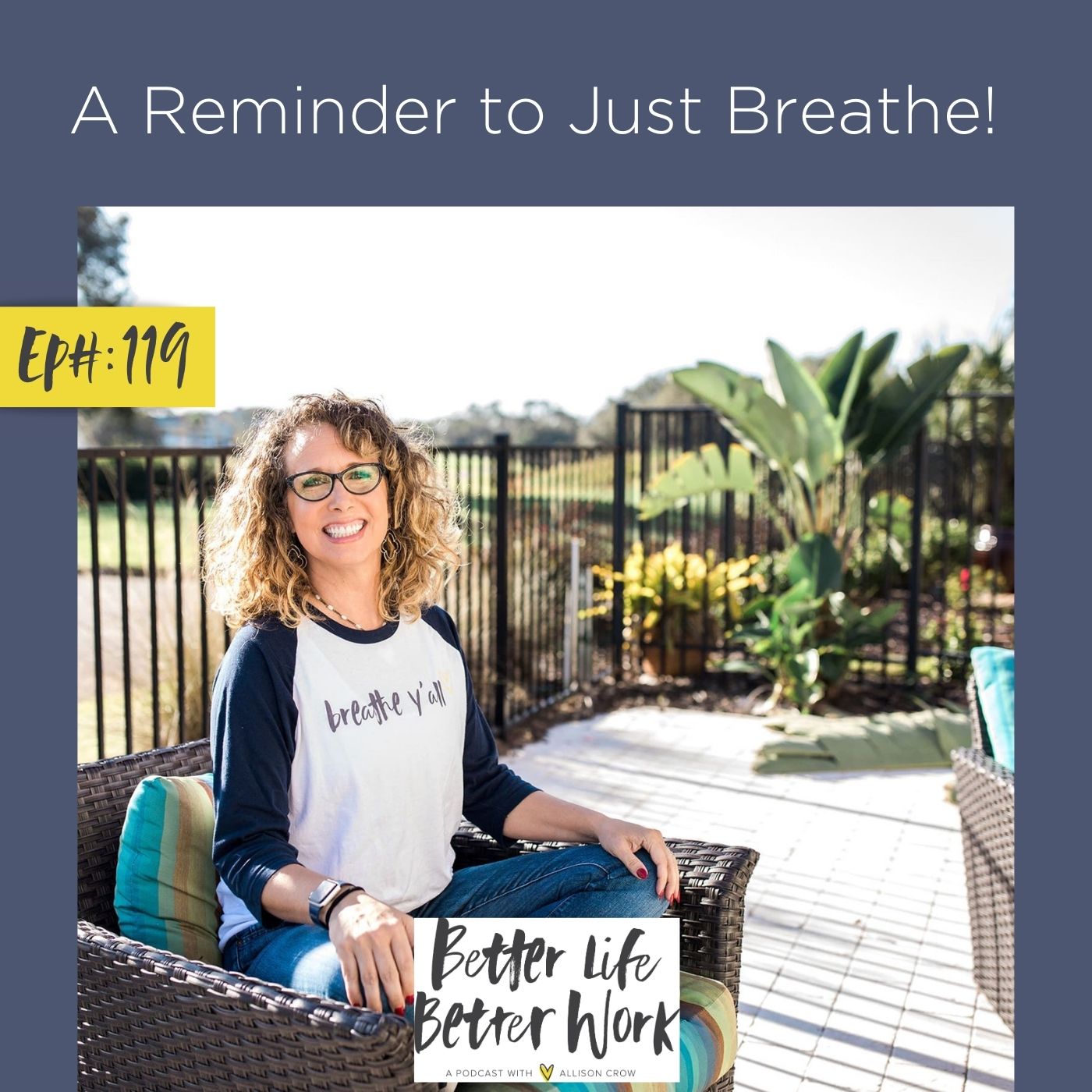 The best advice I can give you in any situation – and especially when you are feeling off – is to just breathe.
The simple act of a breath connects your head and body to your spirit.
We've been enduring a lot this year, mentally, socially, physically, and if you are like me, you are feeling the need for some DEEP breaths.
This week, I want to invite you to actually take those deep breaths.
I'm sharing a past podcast episode that encourages and helps you do just that. It's a quick one, but it's chill and relaxing and a reminder for you that you matter, that your mental health matters, and that you can slow down.
Join me in acknowledging that life is crazy and sometimes we just need to breathe y'all.
Love,
Your Favorite Life Coach,
Allison Crow
Podcast: Play in new window | Download
Subscribe: Google Podcasts | Stitcher | Email | RSS | More