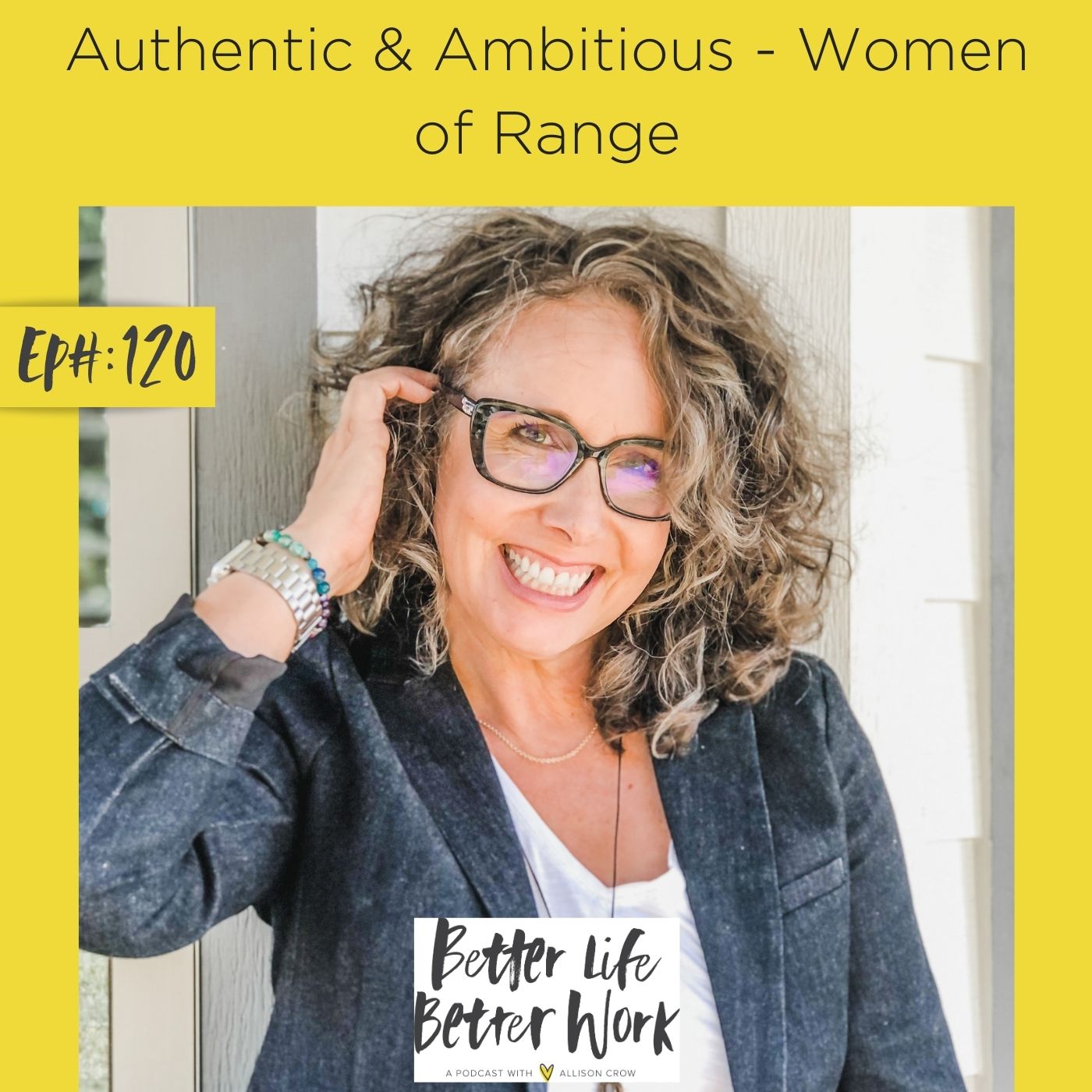 I heard a question the other day that asked, "are you an ambitious leader or an authentic leader"?
And something hit within me when I read that.
They gave an either/or. You had to pick one.
But I can't pick one.
I am a woman of range.
We all are. We're people of range.
Not either/or.
We can be ambitious AND tender.
Heart-centered AND desire profit.
Authentic AND driven.
I want to touch on this subject with you on the podcast this week because I think we are all moving through challenges this year, many of which challenge who we are.
And I want to remind you that you are both/and. Not either/or.
If you think you could use a little reminder on this or just want to hear some of the insights I'm gathering around it, check out this week's new episode and let me know what you think on Instagram or Facebook.
Love,
Your Favorite Life Coach,
Allison Crow
PS – The waitlist for Soul-Full Success (my coaching membership) is ready for you! The doors will officially open the day after Christmas (December 26th) so if you are thinking of joining us, this is the way to do it! Get all the info and sign up at https://soulfullsuccess.live/purchase-life/
Podcast: Play in new window | Download
Subscribe: Google Podcasts | Stitcher | Email | RSS | More