---
I'm Allison Crow, M.

Ed.,
Self-Leadership, Deep Inner Work Coaching, & Expressive Arts Facilitation for Soul-FULL small business owners.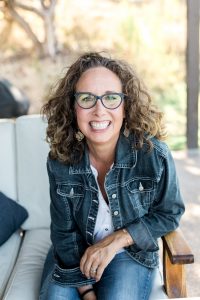 I want to introduce myself and let you know what you are getting into here both professionally and some values on which I take a firm stand:
I am working to be anti-racist. I believe Black Lives Matter and I believe QAnon is a cult. I believe that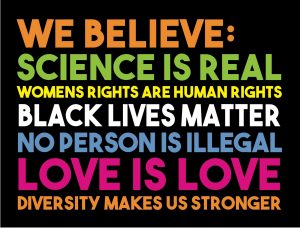 unity can come but not without accountability and justice. I believe that science is real. I am pro-whole life. I do, often bring up civil and political topics because politics and our community responsibility are a part of life and I am a life coach. I am intellectual, emotional, logistic, and woo-woo. I am rarely concise. I believe in attribution and research – the scientific and intellectual kind (not youtube) and I might be able to talk to your dead mom. My one rule in my communities is NO asshole behaviors…yes we are all assholes. Just not to one another. Not all of my clients believe the same things as me. But the beliefs they have DO NOT HARM others.
I do not promise a bullet point bullshit list of deliverables…and when you do the work…it will deliver. I promise to hold space to help you get to know and trust yourself, and your intuition. You are the guru I'll help you combine that with business strategy and skills so that you can create soul-full, successful, authentic work in the world. And I may either horrify you with my crassness or make you laugh when you need it most.
My core values are relationships, creativity, simplicity, fun/play/humor. growth/learning, recognition. I'm an Enneagram 7 who leans more than 5 these days. I am a high ID on the DISC and an INFJ with equal INFP, and a Manifesting Generator.
I have typos in almost everything to weed out people that it bothers THAT much. I am a visionary and deep work coach. I hire help for the stuff I'm not good at.
My work with clients involves some meditation, some energy work, some f-bombs, prosperity mojo, lots of stories and conversations, some silence, journaling, parts work, explorations of our inner mental and emotional teams, profound but simple questions, a splash of strategy, and practical steps for moving forward. You may also get tips on my favorite skincare products or tech tools.
My clients also get the benefit of my vast business, sales, and profitable coaching practice experience. I can't help but slip into consulting and teaching at times. I've been teaching and coaching in one form or another since the mid-90s. I've been full-time coaching as a profession since February 2007. I have a Master's degree in Educational Psychology, am a Certified Visual Coach, and a Certified Expressive Arts Facilitator (and a die-hard Oxford Comma User). I'm also a founding member of an extraordinary community of leaders called 4PC.
My clients are soul-centered, high achievers – and often "recovering over-achievers." They are leaders, coaches, entrepreneurs, bold artists, business owners, and even a few executives who are ready for expansion and to live life from the inside out – to discover who they were before they got lost, and then begin living in a new way.
I live in the woods, near a lake, outside of my lifelong hometown, Austin, Tx with my husband and three rescued dogs, Leroy Brown, Clementine & Rocky Potato.


M.Ed. Educational Psychology, Curriculum & Instruction, the University of Texas, 1999

I was originally trained in the Co-Active coaching model at MAPS Coaching, in 2007-2011, and I have been actively coaching full time since March 2007

I am a Shift-It INC, Certified Visual Coach

I am a Creative Juices Arts Certified Wild Heart Expressive Arts Facilitator

I am a founding member of Rich Litvin's 4PC Community

I have been a full-time, self-employed business owner since September 3, 2003

Professional development and ongoing education are 18.2% of my operating budget and are paramount in my personal and professional development

I am currently studying with the IFS Institute to become an Internal Family Sytems Certified Practicioner