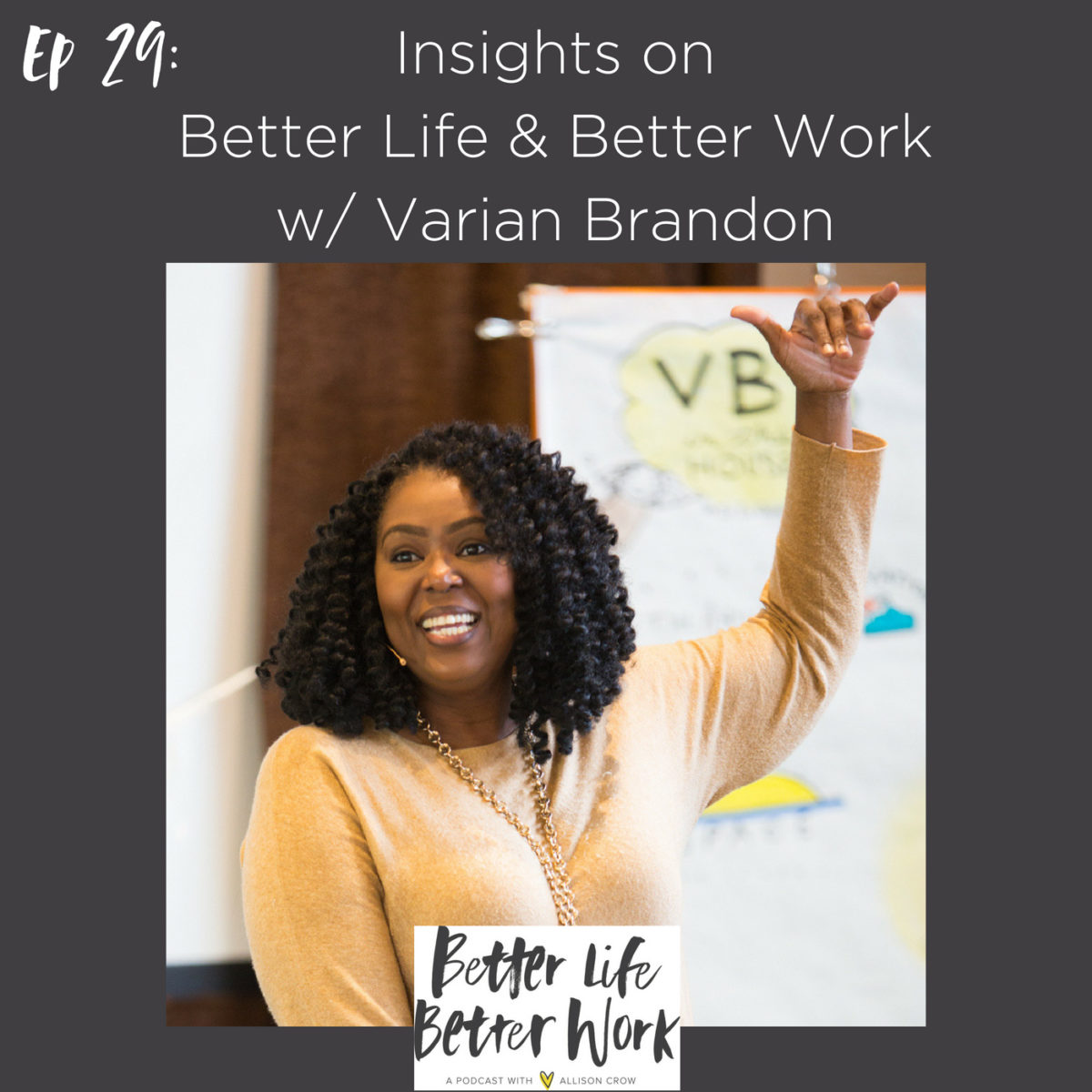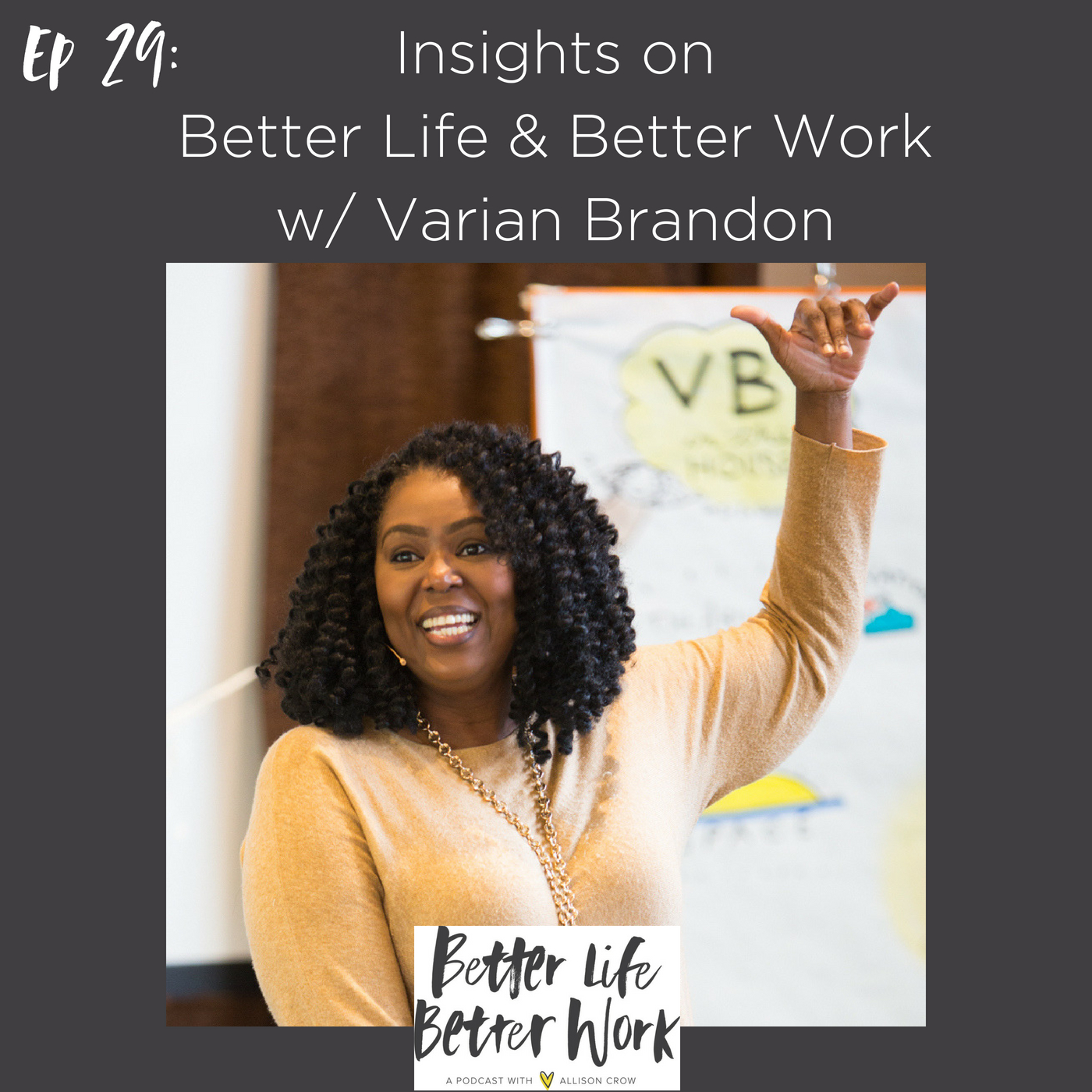 The Better Life Better Work show is back after a hiatus. We jump in with my guest Varian Brandon – an expert in being unoffendable and in personal power. In this episode, recorded live on FB, we discuss the ideas Varian holds on the top two most important factors in creating better life and better work. Varian is a favorite of all my clients – and she'll be one of your favorites too.
Thanks for listening, and I'm glad to be back.
Thanks for spreading the word about The Better Life Better Work Show. And of course, I love your Social Media Mentions and Shares with #BetterLifeBetterWork @allison_crow on Instagram. @allicrow on twitter and Allison Crow on Facebook.

Podcast: Play in new window | Download
Subscribe: Google Podcasts | Stitcher | Email | RSS | More