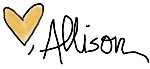 I can't want it more than my clients or students do. Stacy Nelson and I were having our usual morning chat. Really, it isn't HARD… But it is Work. Lots of work.
Play the long game.
Do the work
Do the work more.
Don't quit.
Take the time it takes…. And it takes time.
Practice.
Practice more.
Play.
Experiment.
Rest.
Work alongside awesome people.
Invest
Invest again.
And again.
And again.
Celebrate.
Fail. And celebrate that, too.
Dive in to the deep end completely.
Be responsible.
Give more than you take.
Give more.
Do the work.
Do the work more.
Don't ask questions you can find the answer to on Google (thanks Varian Brandon​).
Research
Research more.
Test the research.
Give it time.
Take a break.
Dive back in.
Drink good coffee or tea.
Share your heart.
Show your work.
Be visible.
Learn in front of people.
Do more work.
Meditate.
Pray.
Give thanks.
Give more thanks.
Give appreciation.
Give acknowledgement.
Give back.
Save.
Spend.
Pay your taxes on time if you can.
Put the sledgehammer down and be kind to yourself.
But keep going.
Be committed.
Have fun along the way.
Laugh tons.
Believe.
And do the work.
.