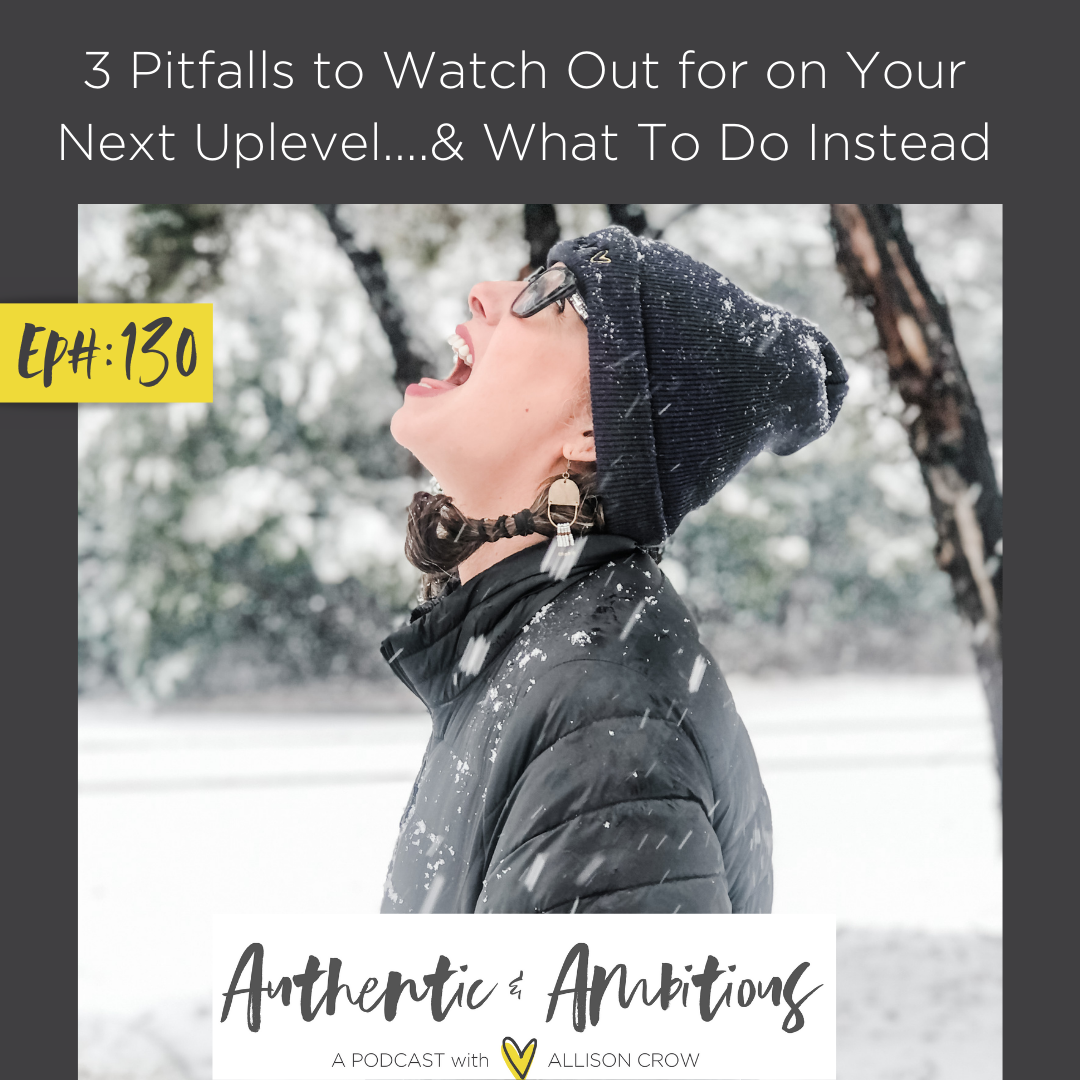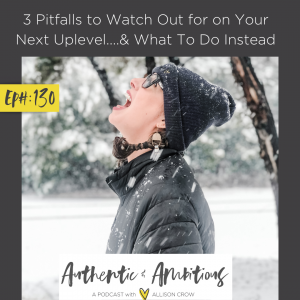 How familiar are you with your cycles of expansion and contraction?
I find myself in an upleveling season right now…and with that comes pitfalls.
I've seen and experienced these uplevel cycles many times before and have come to learn some pitfalls that come along with them.
I want to save you some time and misery, so I'm sharing these 3 major pitfalls, and what you can do instead, on this podcast episode.
If you want to just jump into each, here's what I cover:
2:00 – The uplevels I'm going through right now
2:47 – The first pitfall to watch out for
4:19 – The second pitfall (this one's all about outsourcing)
6:17 – The third pitfall (hint: it's comparison)
6:58 – What usually happens in an uplevel
10:01 – What to ask yourself to help you with these pitfalls, especially #3
13:20 – A quick recap of each pitfall and what to do instead
I hope you enjoy it regardless of which season you are in (upleveling or not) and would love to hear your own insights around your uplevels, share with me below!
Podcast: Play in new window | Download
Subscribe: Google Podcasts | Stitcher | Email | RSS | More