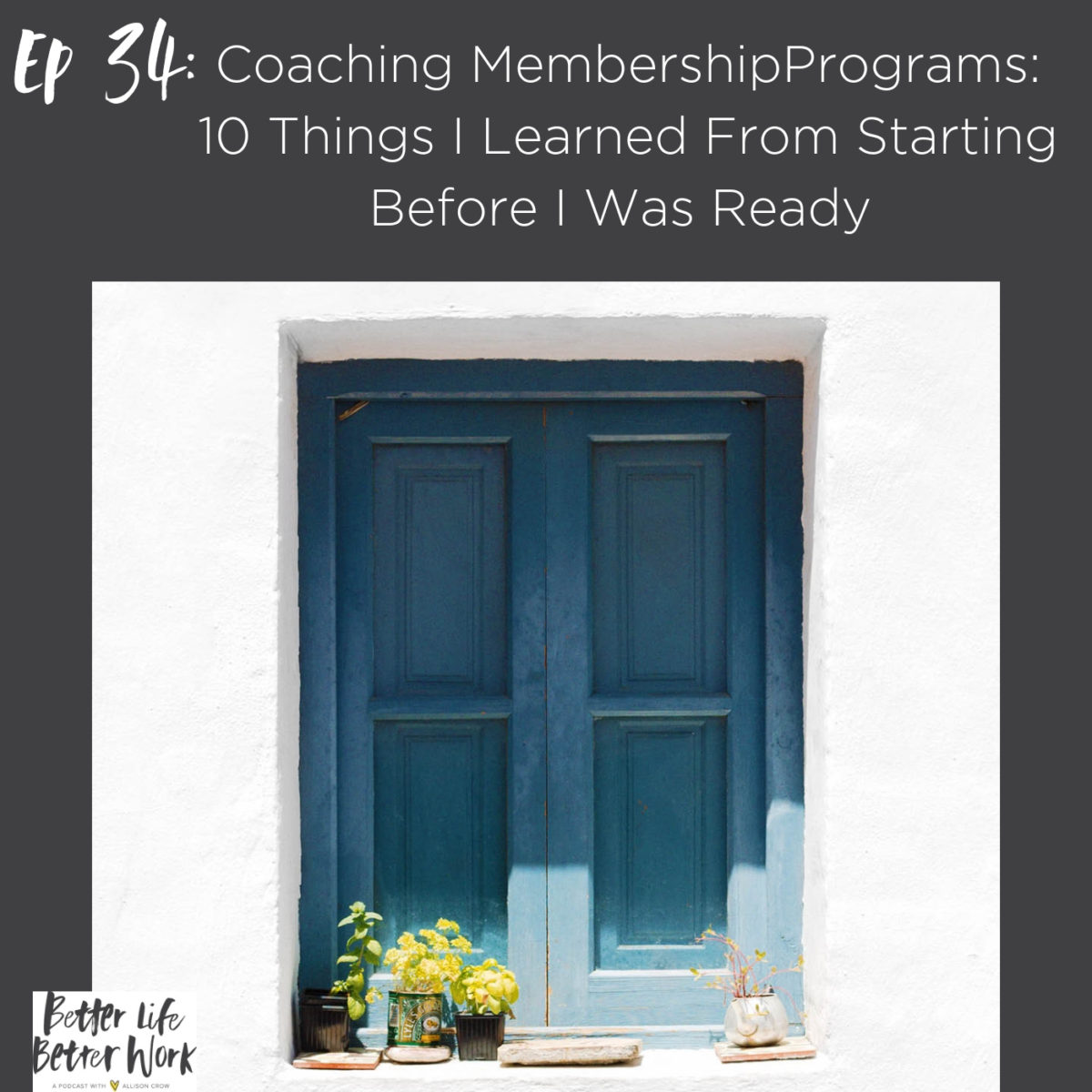 Hello Friends.
I'm back for season 2 after a pause to focus on my Coaching Membership Program and Clients. The Soul-Full Success School for Life and Business is now in its 18th month and boy have I learned so much! Some lessons were fun, and some were a gut punch. In this episode, I share 10 things I've learned from growing my membership from day one to the strong and amazing program it is today.

Enjoy!
Thanks for spreading the word about The Better Life Better Work Show. And of course, I love your Social Media Mentions and Shares with #BetterLifeBetterWork @allison_crow on Instagram. @allicrow on twitter and Allison Crow on Facebook.
And, if you'd like to be a master student of Better Life and Better Work, I invite you to join me in the Soul-Full Success School for Life and Biz ~ My exquisite membership community where connection, coaching, teaching and most of all, YOU, matter.
Podcast: Play in new window | Download
Subscribe: Google Podcasts | Stitcher | Email | RSS | More