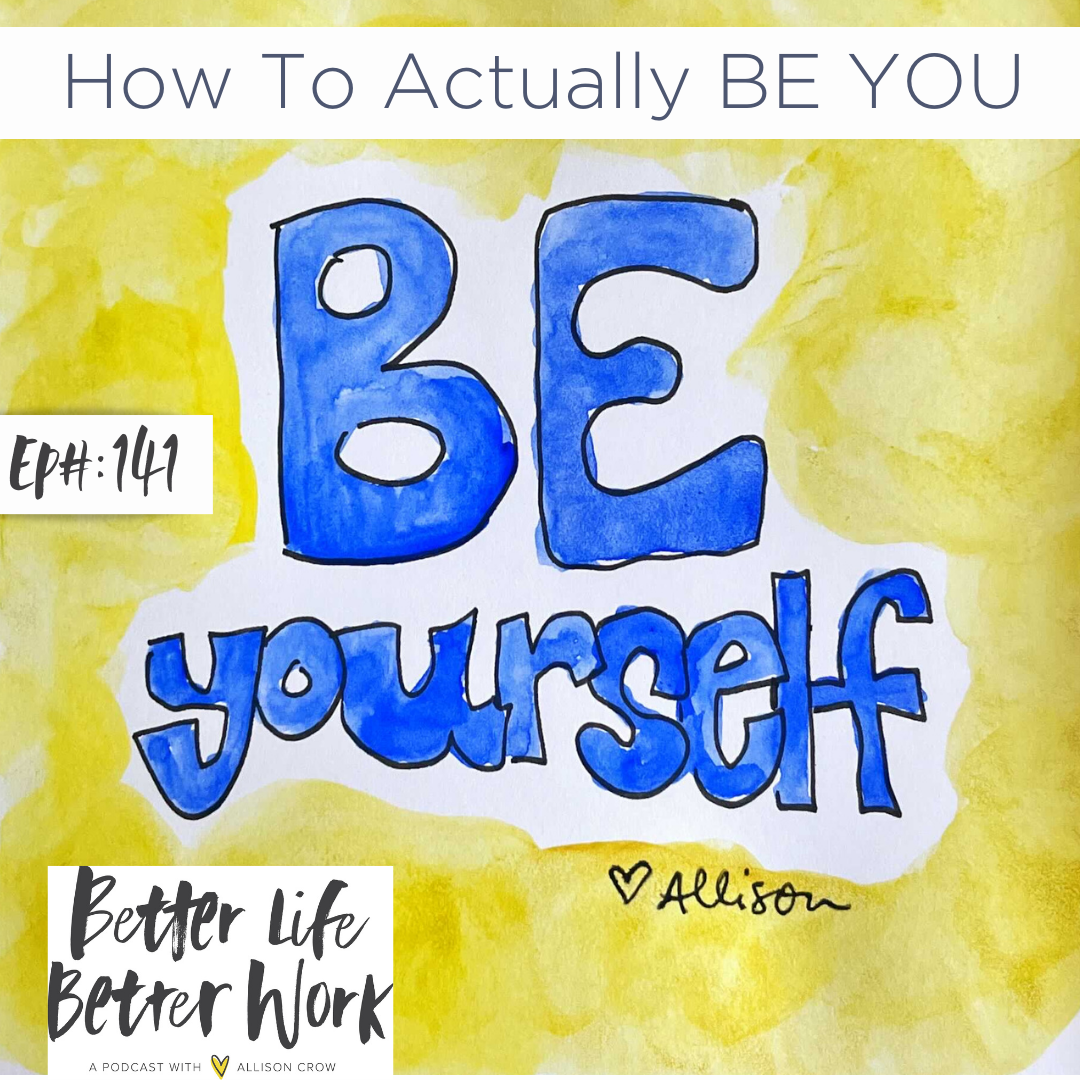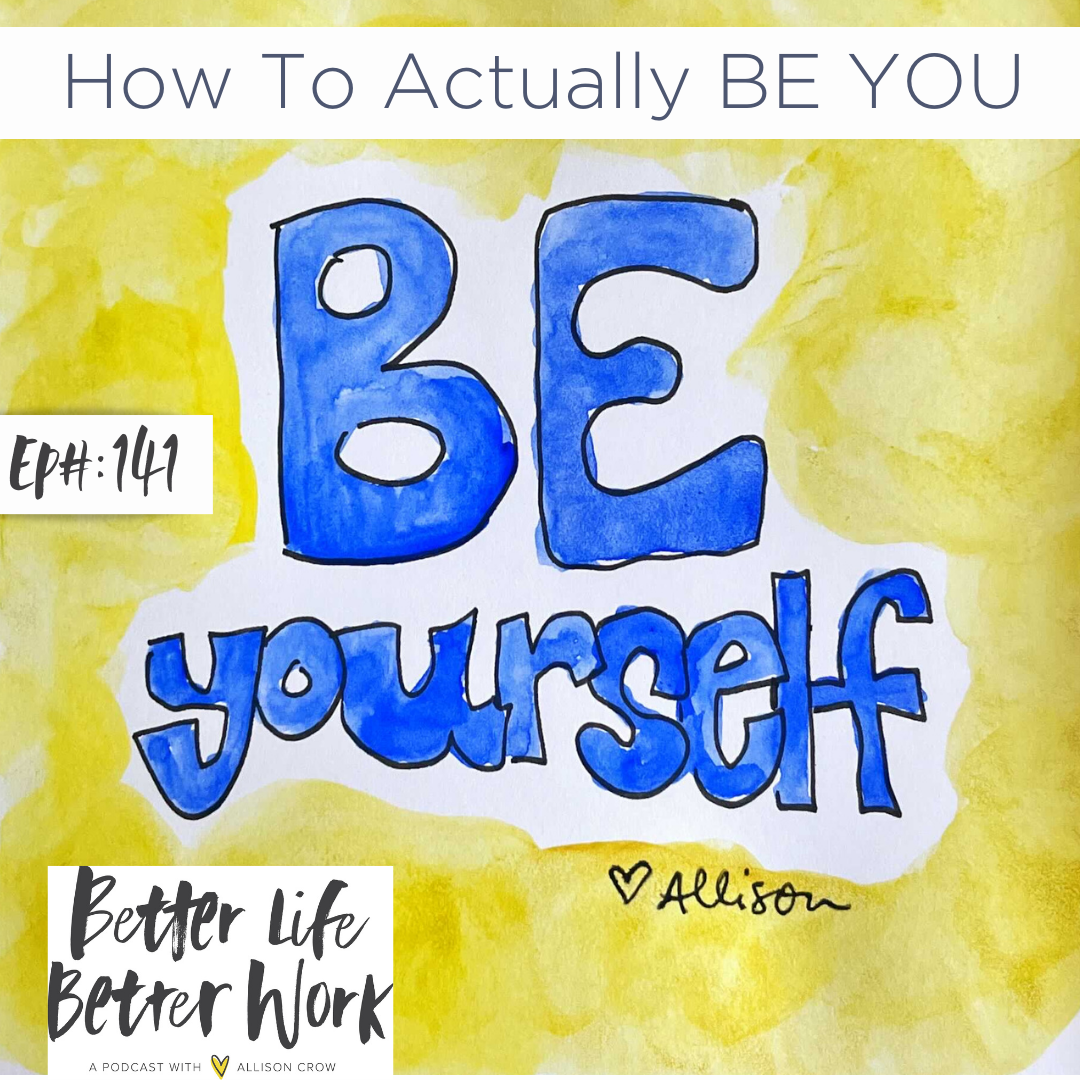 Be Yourself
How do you be you? Everybody is saying, "Be You."
We are doing this inner work of meeting ourselves so that we learn how to manage our emotions, so that we learn how to manage our thoughts, so that we learn how to have self compassion and so that we meet the parts of us.
We take on a lot of shit in this thing called ordinary everyday life.
It's natural, it's human, there is nothing wrong with you.
You deserve more love and compassion not less.
So how do you actually get to be yourself?
To be yourself, we have to trust ourselves.
No matter how experienced my clients are, the self doubt is relentless.
The self doubt and comparison and the compromising and people pleasing is relentless … it never let's up.
How do we begin to trust ourselves?
Out there in the world we are trying to be ourselves but we don't really know ourselves.
We are waiting on something outside of us and have forgotten how beautiful and resourceful and resilient and creative we are.
We are all artists. We are artists of life.
Over the last 7 years I have been meeting myself.
I no longer struggle with depression.
The reason I don't struggle with depression anymore is because I don't press anything down anymore.
Pause.. meet myself
What are the consequences of your shit? What are the outcomes of your shit?
It is much easier to see someone else's shit then love and meet my own shit.
Trust takes time. Trusting yourself is not an innate experience.
Trusting myself has helped me to Be Myself. That's what Be You Means.
Self trust is not about material things.. it's about who I be.
The natural evolution of trusting yourself is being yourself
But you have to meet yourself to trust yourself
So what's possible if you trusted yourself?
Ask yourself:
What would I do if I trusted myself?
Is there a part of me that I really need to spend time with?
_____________________________________________________________________________________________________________
If you feel an aligned pull to join our Soul-full Success Membership Community go to CoachWithAllison.Com
Expressive Arts Painting Retreat:
You Do Not Need To Be An Artist
Expressive arts is a combination of creating to touch your own heart, to get to know yourself
It is not about the performance of art. It is not about creating art for an outcome.
Message me to grab one of the last 5 spots.
Camp StarHeart Next Year May 1st – 4th:
Luxury, Hill Country, Texas Vibe
Podcast: Play in new window | Download
Subscribe: Google Podcasts | Stitcher | Email | RSS | More