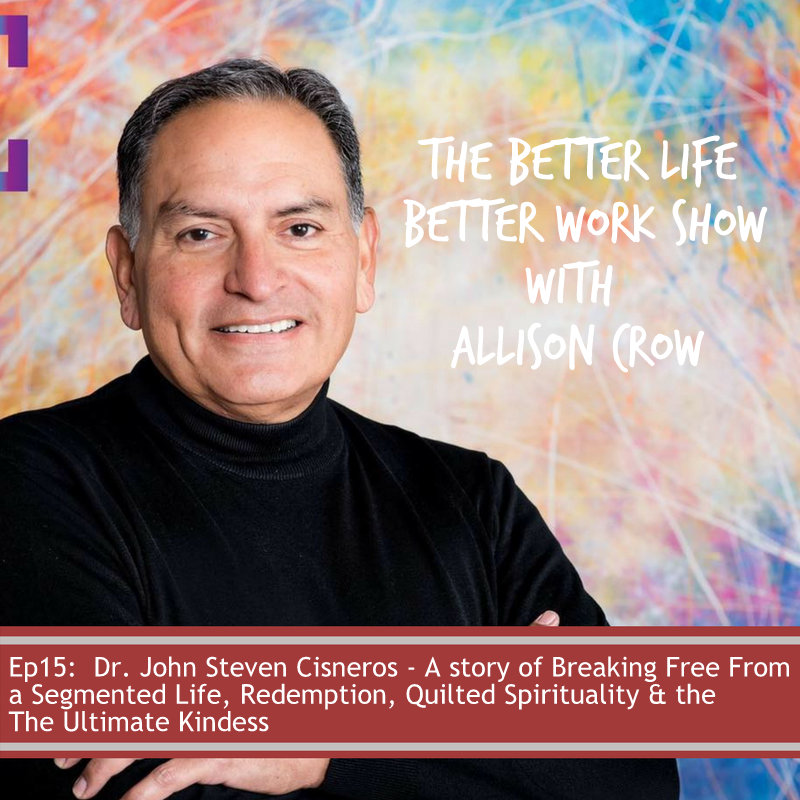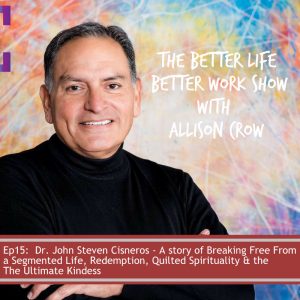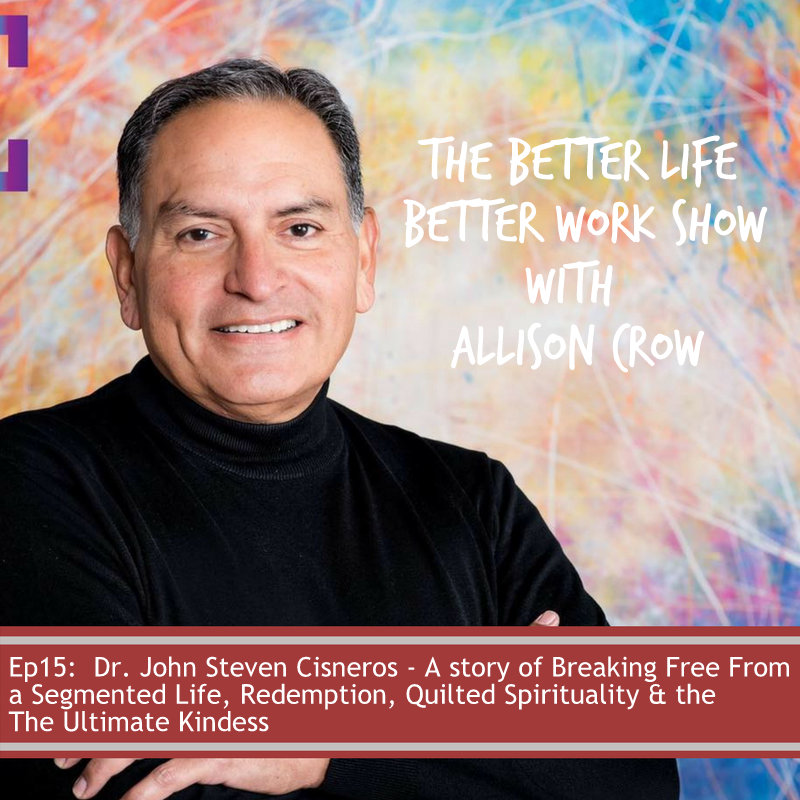 In this episode, I have a conversation with one of my former bosses— from 17 years ago.  John Cisneros was the Catholic principal at St. Austin Catholic School where I was a  non-catholic teacher and technology coordinator. Neither of us is the same person we were back then.
Listen in to the story of leaving – or getting tossed out of – an empty and completely segmented life – and the journey through redemption to the ultimate kindness.  
John's story reminds us that authentic living can't be done while we shut a part of ourselves off due to pride or shame and that even with great loss and mistake, redemption and a new life await, and that kindness is the ultimate religion. 
John Steven Cisneros, Ph.D.  specializes in assisting doctoral students through their dissertation journey.He engages them on their journey as needed.He is also prepared to provide services from proposal preparation to successful dissertation final defense. His clients represent colleges and universities from around the country.
He can be reached at jschouston@gmail.com
Or, via Facebook. Messenger. https://www.facebook.com/johnsteven.cisneros
---
Podcast: Play in new window | Download
Subscribe: Google Podcasts | Stitcher | Email | RSS | More