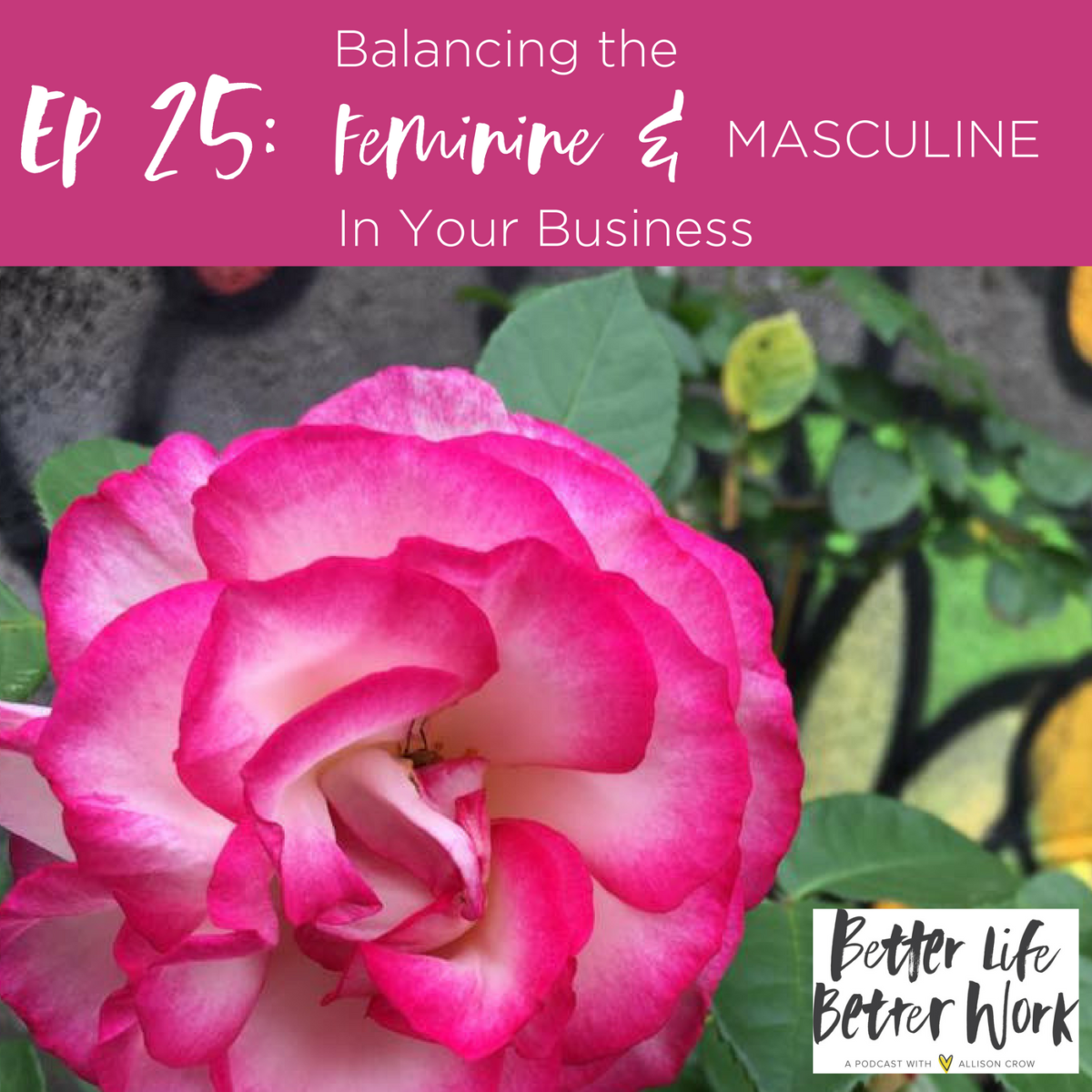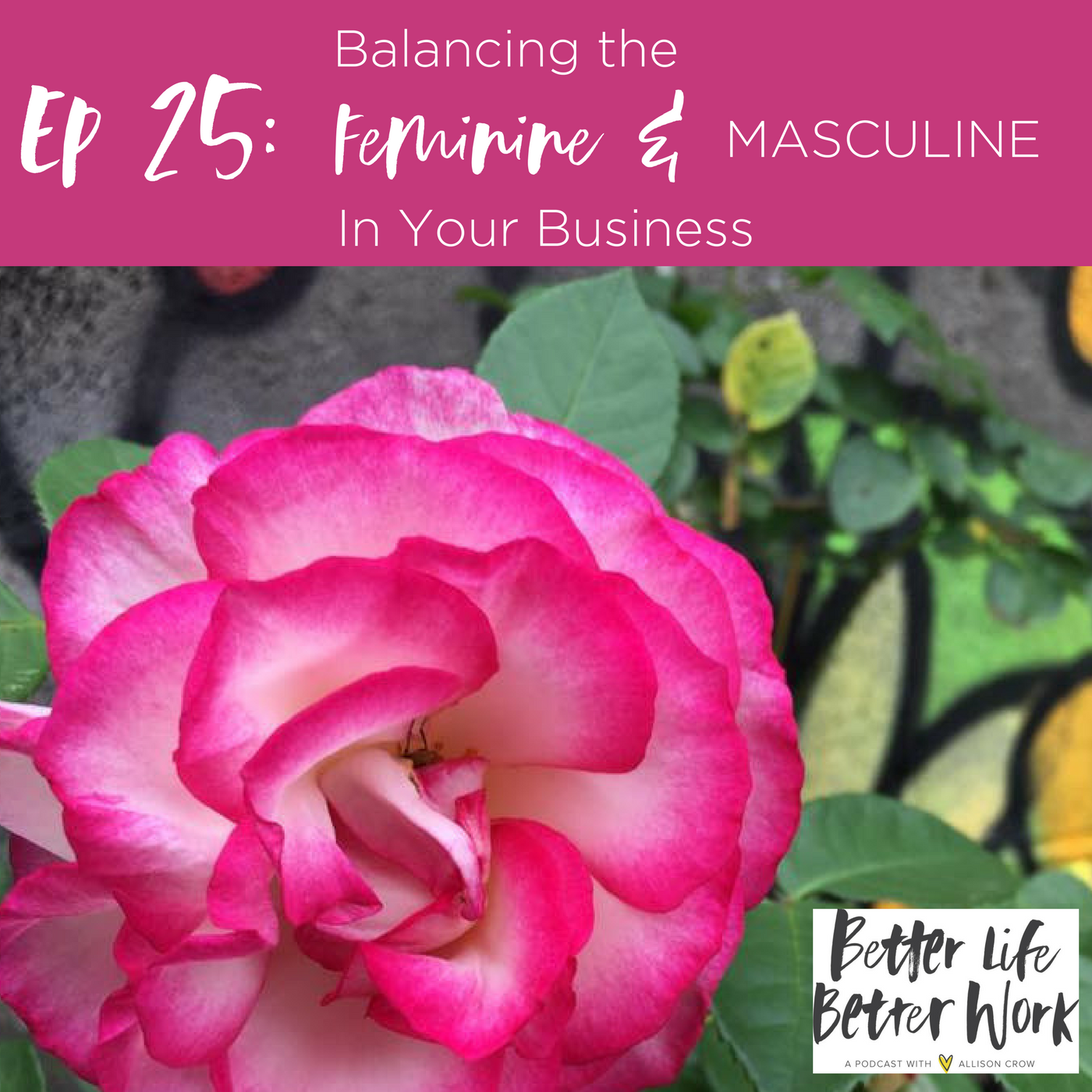 Ah, the energetics… such a delicate balance. We need both the masculine and feminine in our businesses. One energy overdone, and the other depleted – can lead to frustration, stall and a lack of confidence. Most business teaching and coaching leads with the masculine, and I tend to be full- on the masculine and neglect the vital and sustaining energies of the feminine that actually make my business worth having. I'd love to hear what works for you. There is so much more on this topic we will discuss in future episodes…and today, we start the discussion on balancing the energetics of your Soul-Full Success.
You can connect with at www.allisoncrow.com or on my facebook page.
I'd Love for you to check out Soul-Full Success School for Life & Biz – my monthly membership program for life and business classes and coaching + amazing connection and community.
Podcast: Play in new window | Download
Subscribe: Google Podcasts | Stitcher | Email | RSS | More