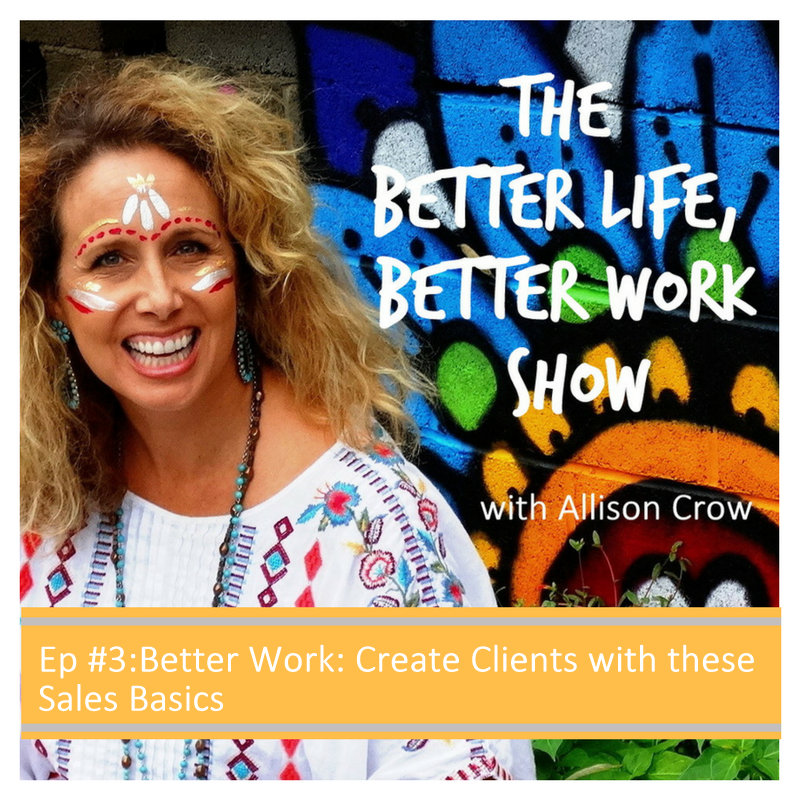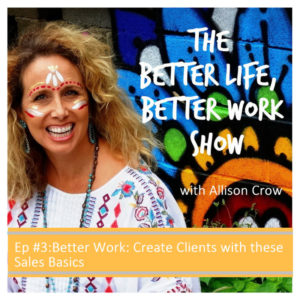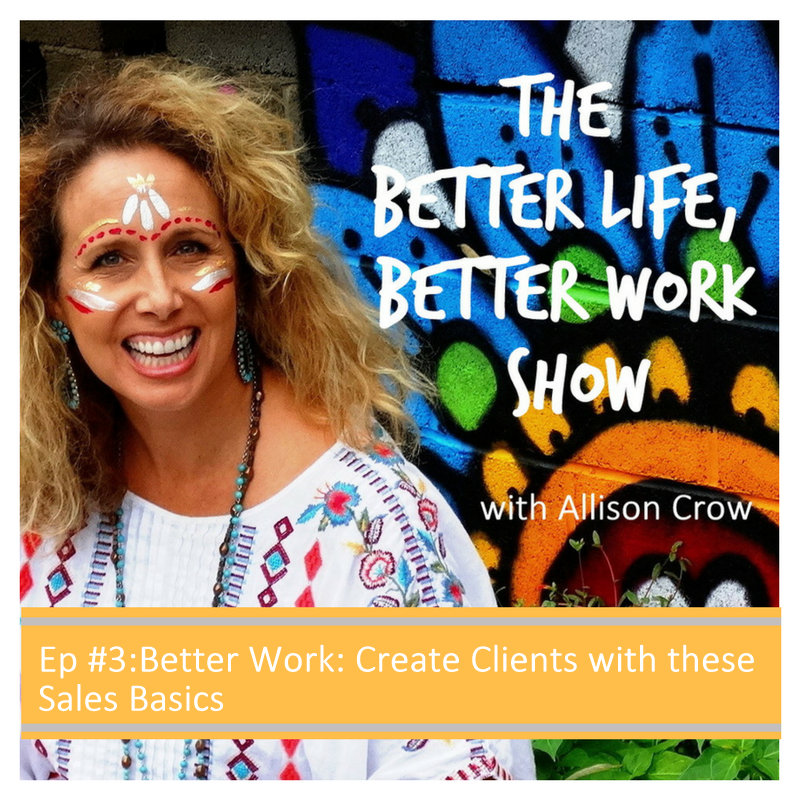 A member of my community asked me "Allison, how can I make a greater impact with my marketing to find heart-centered clients for my business?"
And my brain when straight back to the basics of client creation that I learned in the Real Estate Sales industry. And frankly, my history in RE is half of what makes me so great at creating clients now, and so I am going to bust out a few fundamentals for you here today.
Today's show is more brass tacks- like in sports, there are some fundamentals that every player and team need to know. Lay-ups, free-throws, and rebounds before alley oops and half court shots.
We're gonna dive into some Sales Fundamentals: And some of the language may trigger you, or may initially feel cringy to you. Take a deep breath and remember that it is your heart in all of this that matters – not the labels I'm going to use today to identify these aspects of client creation basics.
R

EFLECTION QUESTIONS
Take inventory of the last 10-20 Paid clients you have had. Trace specifically both the source of the client and where the conversion to client was made.
Take inventory of all the efforts (both marketing and prospecting) that you have put in over the last year. Identify what are your best sources for both exposure (increasing audience/database) and for converting clients. This can be a good exercise for helping you realize what is working.
Open your heart and mind to learning about sales skills – perhaps take a sales skills class.
Take a look back through all email, message, and texts….. Have you left anyone hanging? Follow up with those voice to voice conversations – even better face to face.
Are you needy and creepy? Or are you patient, relaxed, and providing expertise and value?
Check in with your Divine Business Manager (intuition) and ask her what guidance and advice she has for your client creation.
---
Podcast: Play in new window | Download
Subscribe: Google Podcasts | Stitcher | Email | RSS | More