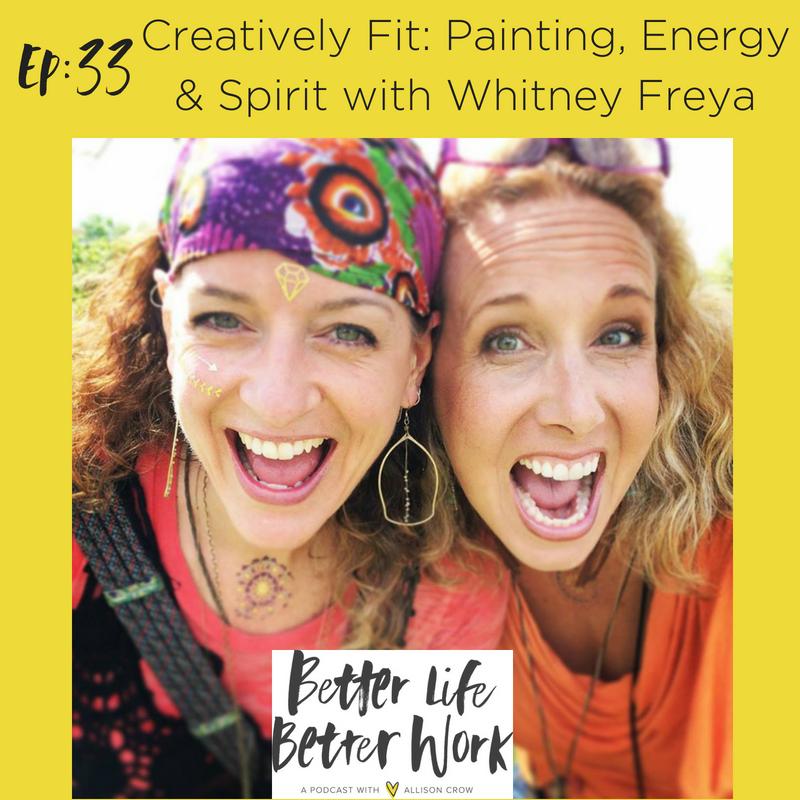 Join me for an energetic chat about one of my favorite spiritual practices! Painting. My guest is Friend and colleague Whitney Freya. She is devoted to helping people to use art-making as a spiritual practice and expressive living. Whitney uses art as an energy work medium and as a portal to connect to the subconscious and Source energy, allowing for new healing insights and personal growth. Say YES to painting and let your Spirit come alive!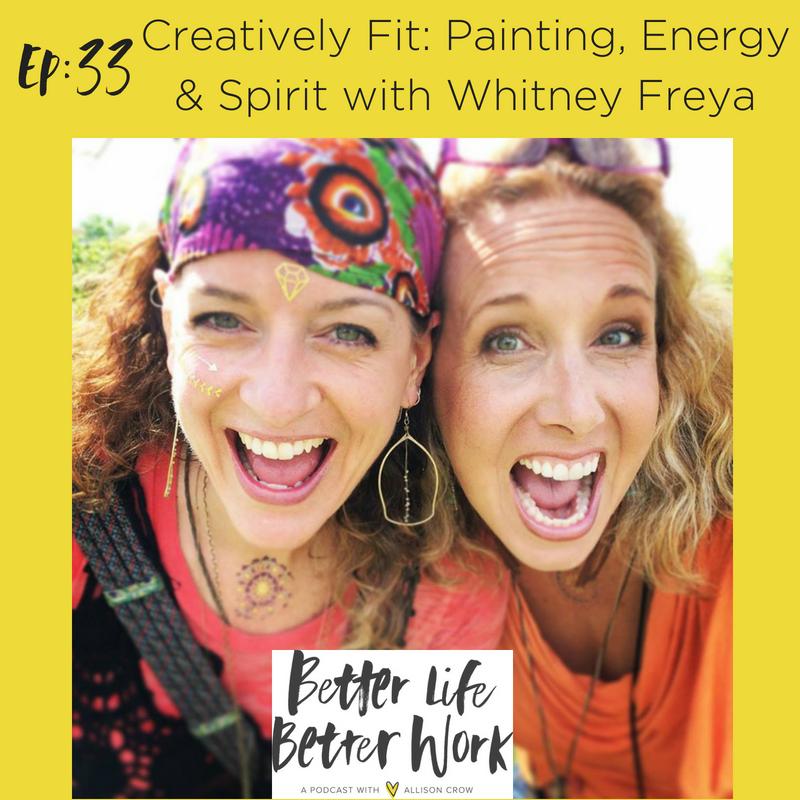 Site and gifts mentioned in this episode can all be found at
Thanks for spreading the word about The Better Life Better Work Show. And of course, I love your Social Media Mentions and Shares with #BetterLifeBetterWork @allison_crow on Instagram. @allicrow on twitter and Allison Crow on Facebook.
And, if you'd like to be a master student of Better Life and Better Work, I invite you to join me in the Soul-Full Success School for Life and Biz ~ My exquisite membership community where connection, coaching, teaching and most of all, YOU, matter.
Podcast: Play in new window | Download
Subscribe: Google Podcasts | Stitcher | Email | RSS | More