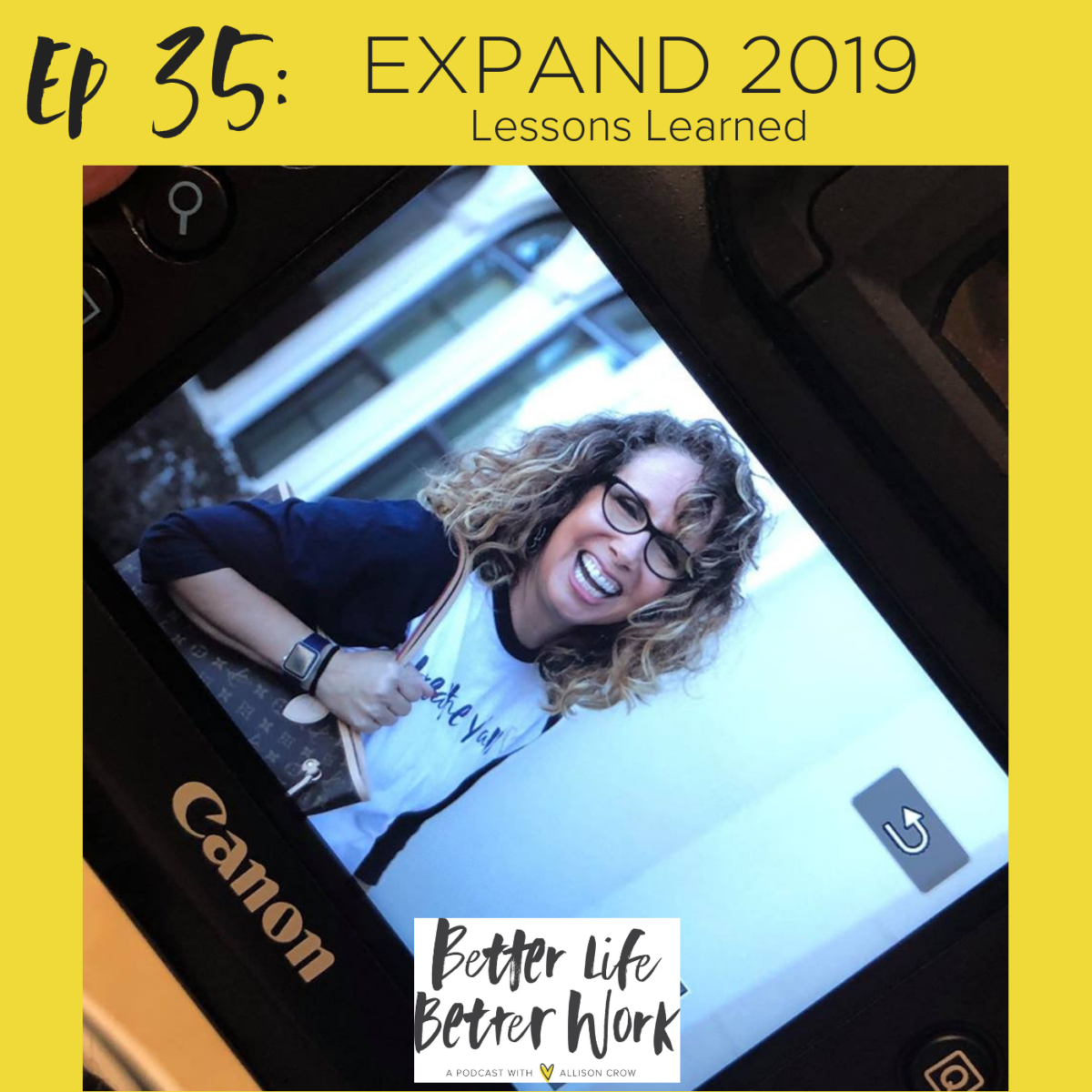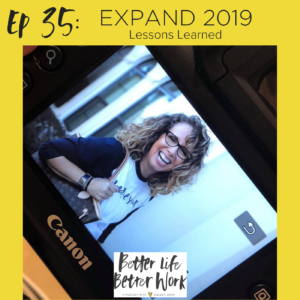 At the beginning of January, I flew to a luxury retreat hosted by my friend and colleague Varian Brandon in Orlando, Florida. Expand is the name of the event and I came back on fire and open! This is the audio from a live video I did sharing with you all the lessons I brought home from EXPAND. Good stuff in here for sure! Get your notebook and a pen ready!
Key Points: The lessons and insights I learned at Varian Brandon's 4 Day Retreat called "Expand 2019"
Why going to live events is so important

The connection with the women in the Circle (Sisters)

The dynamics of race and religion: the live event vs the online world

Choosing to belong

Projection

Permission

Be willing to change in front of others

Create your own dictionary.

Show Up

We are always in process

Stepping into your power draws people in

Keep it neutral

The Courage to Keep Money

Driven by goals and being perfectly balanced in the Feminine and Masculine juices
Thanks for spreading the word about The Better Life Better Work Show. And of course, I love your Social Media Mentions and Shares with #BetterLifeBetterWork @allison_crow on Instagram. @allicrow on twitter and Allison Crow on Facebook.
And, if you'd like to be a master student of Better Life and Better Work, I invite you to join me in the Soul-Full Success School for Life and Biz ~ My exquisite membership community where connection, coaching, teaching and most of all, YOU, matter.
Podcast: Play in new window | Download
Subscribe: Google Podcasts | Stitcher | Email | RSS | More