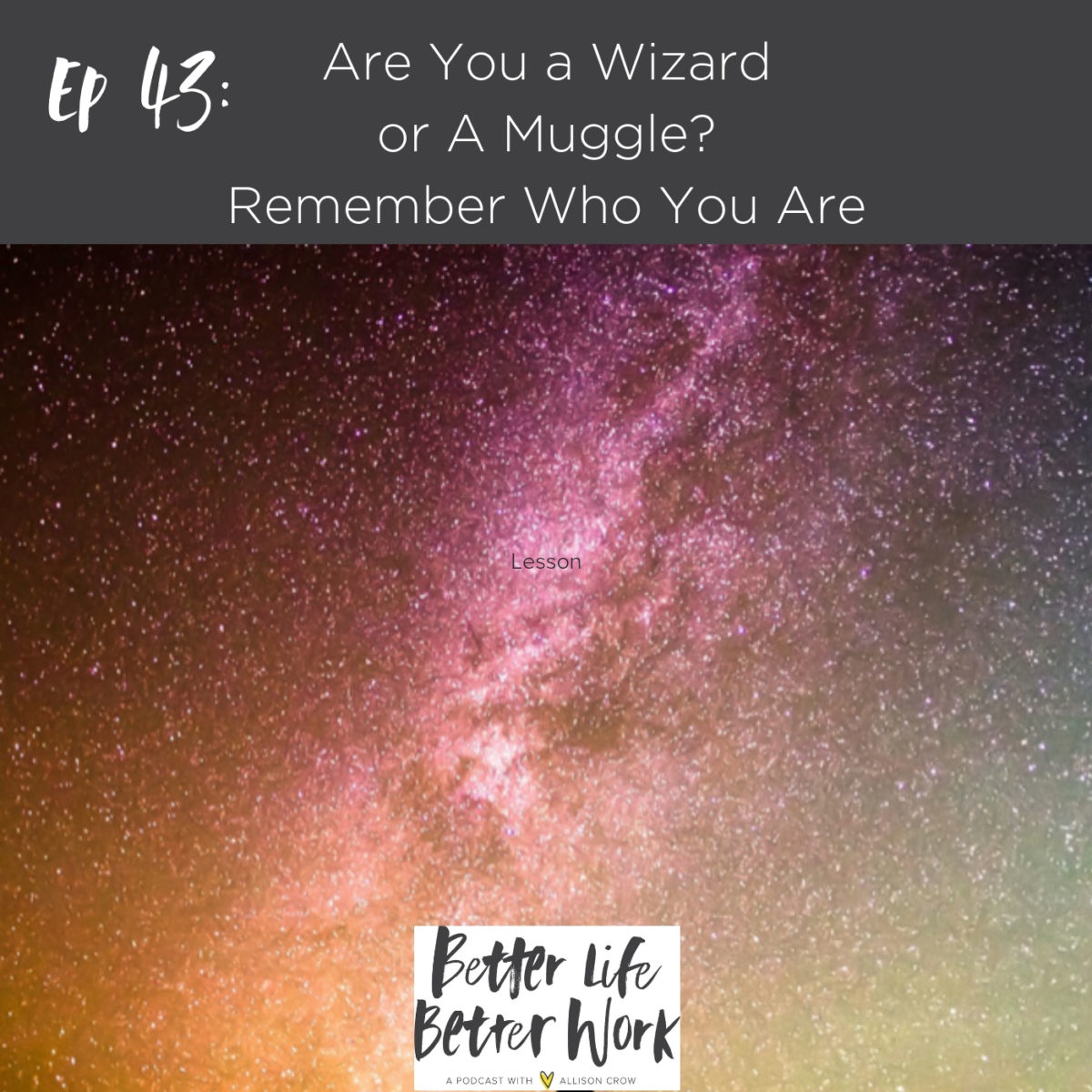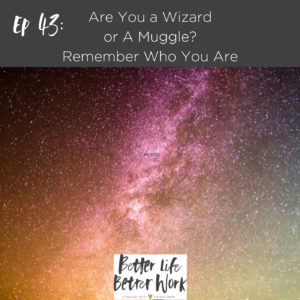 There are a few players in our mind:
The Wizard – the badass, the possibilitarian, the dreamer, the divine voice of truth, the believer, the true you.
The Muggle – the critical and shaming sob, a fuckwad who tries to make you believe his voice is true, trying to keep you safe and protect you, the part of your brain that forgets your a wizard.
The wizard can absorb any loss and bounce back from any failure knowing it was a magical lesson, uses her mind to envision herself as already "being" the she of her dreams and moves about her life, work and relationships "as if" as opposed to the muggle who moves around in fear, anxiety and dread.
We are wizards.
Remember Who You Be!
When you remember you have so much power.
How do you see the world differently when you remember?
We do not simply live in the universe, the universe lives within us.
The cosmic perspective.
We are wizards and We are the universe!
Podcast: Play in new window | Download
Subscribe: Google Podcasts | Stitcher | Email | RSS | More