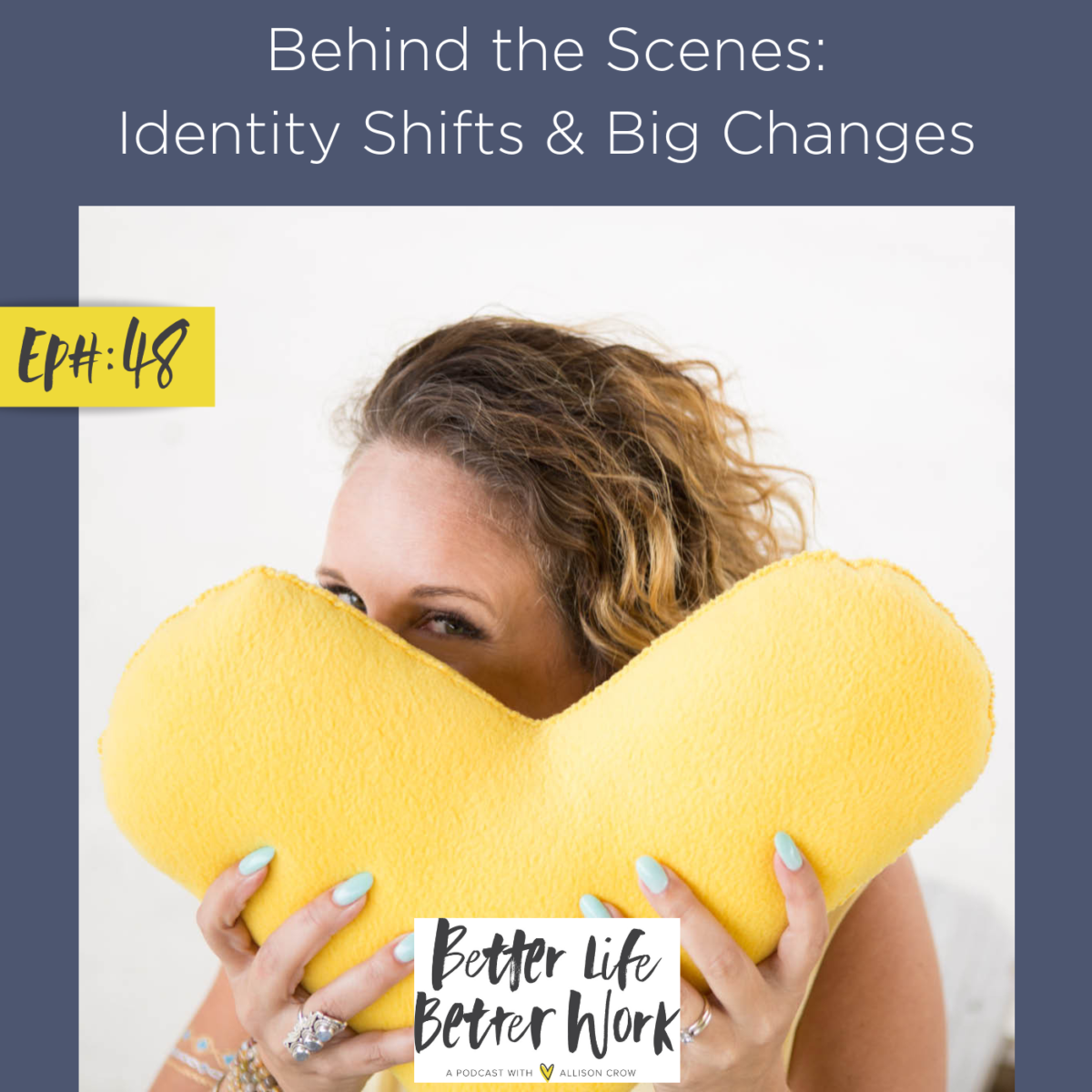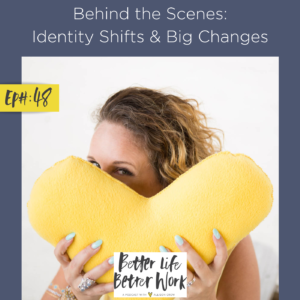 My Identity is Changing! Here's how it is showing up in business.
I've been all about the energy and process of Becoming recently. The theme of Camp StarHeart was BECOMING. And with Becoming, changes and shifts are made. I am making changes.
In January 2017 I was in a coaching membership program with Brooke Castillo. I never went to anything live but I listened to content and call replays on Sunday afternoons and her Podcasts. I got one insight that changed my life– to bring my brain and the thinking of my future self back to the current moment. I began playing with that concept. "What decisions is Allison December 2018 & 2020 making? How is she thinking? What problems is she solving?"
In April 2017 I was feeling the full weight of my success as a coach, retreat leader, artist, all the things plus my tax bill (a success problem). I felt a lot of pressure and I was going through perimenopause. I was seeing success on the outside, but my body inside couldn't keep up and I had a mini breakdown.
In May 2017 I relieved the pressure on myself and I got help for my physical conditions. I began researching and thinking about how to implement the new plan for a membership program. My brain thought the person that has this going has professional help. I hired a professional who was a backend expert on building a membership site. I set it up as if it was completely full even though it had zero.
In October 2017 I opened the doors to that program.
In May 2018 I began to experiment with different ways to grow my business and hired Athena Digital Marketing to do an ad campaign that ran through July, August, & September. It was a massive investment and it felt really good to try on the hat of someone who hires pro help.
In May 2019 I ran into a friend in Austin who shared that she was becoming a "mogul" and that word stuck with me. I began to play in that energy and consider what was my version of MOGUL.
Playing with BECOMING, the IDENTITY OF MY FUTURE SELF, and MOGUL has really begun to shift things in my mind and in my business.
Only when I pulled the future thinking back to the current reality did I begin to experience such swift changes in my emotions, thinking, feelings, actions, and results. The shifts I made were made around allowing help.
I was at a mastermind in NY and it came to me, Soulful Mogul. I am creating life and work as a Soulful Mogul.
What would it be like to take something off my plate that I can actually do at a very high level but it requires a bunch of effort or time? I hired Stacy Harris to create a one-year marketing plan. I've always been a fly by the seat of your pants person. I always had a loose plan, but I was never into spreadsheets, tracking and training. She sees in strategy, chunks and seasons. She going to be working to create my podcast more planned, consistent, relevant and helpful. Weekly shows will be released on Sunday night.
As I'm BECOMING I'm making slight adjustments in my communication, behavior, branding and how I choose to be helped in my business.
This is the last Allison Crow "winging it" episode.
I'm excited to have my full authentic self and expression supported by Stacy Harris and her team at Uncommonly More. I can use my energy to deliver value and insight to you.
I'm excited for my new way of my being in the world –my being the Soulful Mogul that I have become. I'm feeling the light and joy of that. I'm feeling the transition of the woman who wanted to be that to the woman who is that. I'm excited to be sharing the details of the journey and to be coaching and supporting you on how to use this methodology of changing your thinking and bringing it back into the now and learning how to feel the difficult emotions and not shove them away so that you can become your version of Soul-Full Success.
I am polishing it up for you guys. I am becoming more of who I am.
If you were to think about being a Soulful Mogul, a business person who has soul, successful financially, emotionally and time-wise and even multiple streams of income what would that be like?
Full show notes at https://allisoncrow.com/blbw48/
Thanks for spreading the word about The Better Life Better Work Show. And of course, I love your Social Media Mentions and Shares with #BetterLifeBetterWork @allison_crow on Instagram. @allicrow on twitter and Allison Crow on Facebook.
And, if you'd like to be a master student of Better Life and Better Work, I invite you to join me in the Soul-Full Success Coaching Membership Community ~ My exquisite membership community where connection, coaching, teaching and most of all, YOU, matter.
Podcast: Play in new window | Download
Subscribe: Google Podcasts | Stitcher | Email | RSS | More