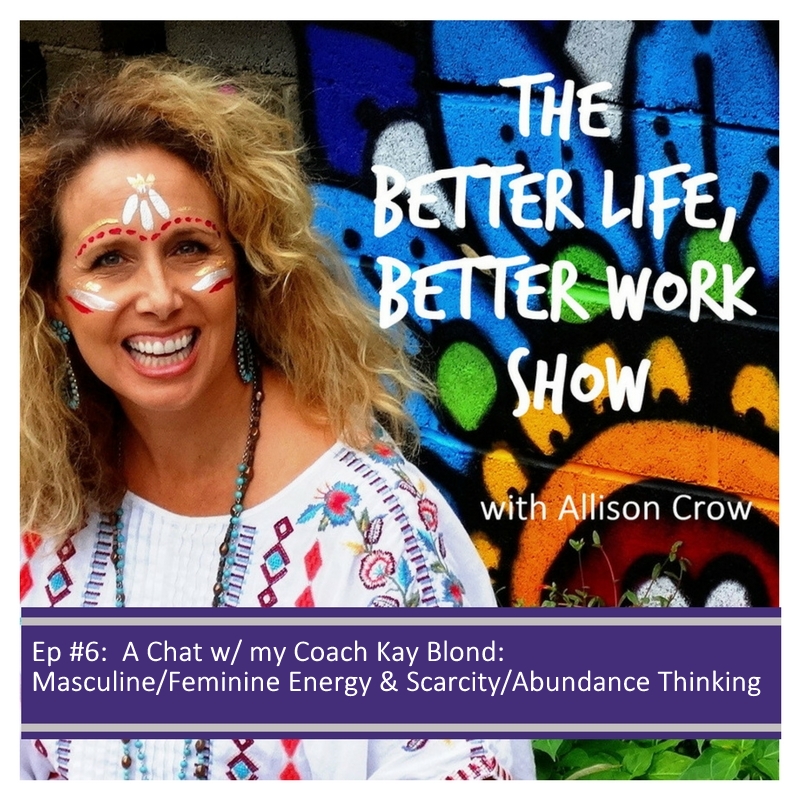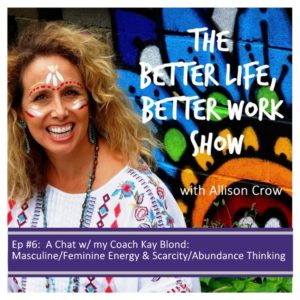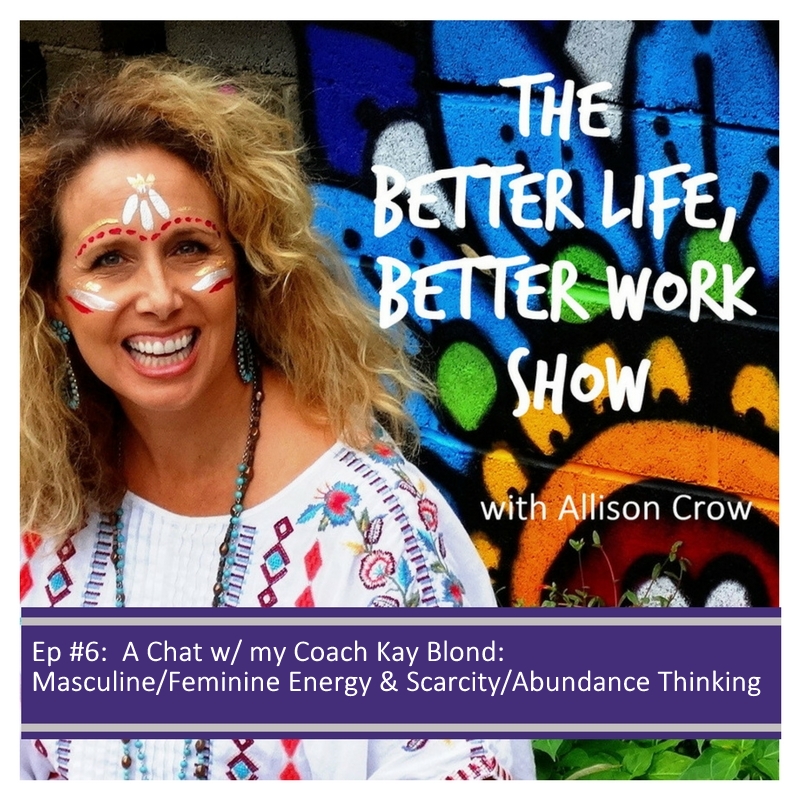 In this episode, I wanted to introduce you to my friend, colleague, and the powerful woman I asked to coach me this year, Kay Blond.  I've known Kay since we both started coaching at KW in 2007.  She was a client of mine and has been a student and mastermind partner…and in December I decided in 2017 I wanted her help as a coach so we've been talking weekly.  Each of our calls we both wish others could hear us -because together, we come up with some good stuff!  
Kay is a holistic coach and together we discuss not only detailed business topics and strategy, but we also often cover personal health, spiritual and ALWAYS mindset.    http://kayblond.com/meet-kay/

This isn't a coaching session, but just the two of us seeing where the conversation takes us and it hits some pretty good insights.  
REFLECTION QUESTIONS
Are your masculine and feminine energies balanced? Or do your find yourself striving and driving (over masculine) or perhaps depressed and inactive and unproductive (over feminine)?
Are spiritual practices part of your business journey? How can you incorporate the Divine into your work..not just your weekends?
If you are in scarcity thinking…. What could you reach for to find more abundant thoughts? What evidence will you find that the Universe is abundant and providing in your life?
You can find out more about Kay Blond:
Her personal profile on FB is open to all https://www.facebook.com/kayblond?fref=ts
Facebook Page: https://www.facebook.com/kayblondholisticcoaching/?fref=ts
LinkedIn:  https://www.linkedin.com/in/kayblond/
Videocast:

Podcast:
Podcast: Play in new window | Download
Subscribe: Google Podcasts | Stitcher | Email | RSS | More